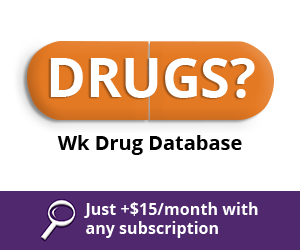 'Two midnight' rule draws lawsuit – enforcement currently delayed
August 5th, 2014 - Scott Kraft
0 Votes -

Sign in

to vote or comment.
---
The American Hospital Association is leading the charge in a lawsuit against CMS's controversial "two-midnight rule," instituted last year to attempt to slow down the expanded use of observation status by hospitals by presuming that any stay intended to cover two or more midnights would be classified as an inpatient stay, rather than observation.
The rule took effect Oct. 1, 2013, but enforcement by Recovery Audit Contractors (RACs) and Medicare itself was delayed until March 2015 as part of the recently passed Medicare payment fix bill that also delayed ICD-10 implementation until 2015.
The AHA, joining with major hospitals in suing HHS, claim the two-midnight rule is arbitrary and compromises physician judgment and patient care.
The two-midnight rule does put physicians working in the hospital in an interesting position – the rule essentially presumes that a hospital stay of fewer than two midnights is an observation stay, with the claims billed as outpatient claims. A stay of longer than two midnights is presumed to be an inpatient stay.
It's the patient's physician, at the point of admission, that is asked to certify in the patient's documentation that a hospital stay of two nights or more is anticipated for the patient's case. A visit that lasts fewer than two days can still be considered an inpatient stay with physician's certification, but these are the type of claims that CMS plans to scrutinize closely.
Fueling the hospital lawsuit is the belief that hospital profits will suffer due to the change. For starters, CMS cut hospital pay by 0.2% to fund it, an estimated $200 million annual reduction in pay. Second, observation cases pay less to the hospital, with the patient responsible for a larger portion of the cost of the care.
Observation stays had been on the rise, including instances where hospitals had pressured physicians to switch a patient from inpatient to observation due to CMS audit pressures, among other factors.
Stories have abounded of a patient being switched to observation without clear communication about the change to the physician, which resulted in denied claims that were billed as inpatient encounters to a patient who appeared to Medicare to be an observation patient.
The increase in use of observation, in turn, drew fire from Medicare patient advocacy groups, who also have sued HHS over observation policies because the observation stay costs the patient more in out-of-pocket costs and impedes patient access to other benefits, such as covered skilled nursing facility stays.
The two-midnight rule became, in effect, a CMS attempt to add clarity to an area of care that had started to confuse everyone. It appears that, at least for a little bit longer, the uncertainty will continue.
###
Questions, comments?
If you have questions or comments about this article please contact us. Comments that provide additional related information may be added here by our Editors.
Latest articles: (any category)
Billing for Telemedicine in Chiropractic
January 14th, 2020 - Evan M. Gwilliam DC MBA BS CPC CCPC QCC CPC-I MCS-P CPMA CMHP
Many large private payers recognize the potential cost savings and improved health outcomes that telemedicine can help achieve, therefore they are often willing to cover it. While there are several considerations, there could be certain circumstances where telemedicine might apply to chiropractic care.
Non-Surgical Periodontal Treatment
January 14th, 2020 - Christine Taxin
AAP treatment guidelines stress that periodontal health should be achieved in the least invasive and most cost-effective manner. This is often accomplished through non-surgical periodontal treatment.Non-surgical periodontal treatment does have its limitations. When it does not achieve periodontal health, surgery may be indicated to restore periodontal health.SCALING AND ROOT PLANINGScaling ...
Q/A: Can Chiropractors Bill 99211?
January 14th, 2020 - Wyn Staheli, Director of Research
Can chiropractic offices bill code 99211? Technically it can be used by chiropractors, but in most instances, it is discouraged. Considering that 99211 is a low complexity examination for an established patient, this code is not really made for the physician to use. In fact, in 2021, changes are coming for this code...
Denials due to MUE Usage - This May be Why!
January 7th, 2020 - Chris Woolstenhulme, QCC, CMCS, CPC, CMRS
CMS assigns Medically Unlikely Edits (MUE's) for HCPCS/CPT codes, although not every code has an MUE. MUE edits are used to limit tests and treatments provided to a Medicare patient for a single date of service or for a single line item on a claim form. It is important to understand MUE's are ...
CMS Report on QPP Shows Increasing Involvement
January 6th, 2020 - Wyn Staheli, Director of Research
MIPS 2018 participation increased according to the final report issued by CMS on January 6, 2020.
CPT 2020 Changes to Psychiatry Services
January 3rd, 2020 - Namas
As of January 1, 2020, CPT made changes to the health and behavior assessment and intervention codes (96150-96155) and therapeutic interventions that focus on cognitive function (97127). If you code and audit services in this category, you must pay close attention to the changes as they include the removal and ...
Medicare Changes Bilateral Reporting Rules for Certain Supplies
December 30th, 2019 - Wyn Staheli, Director of Research
DME suppliers must bill bilateral supplies with modifiers RT and LT on separate claim lines or they are being rejected.