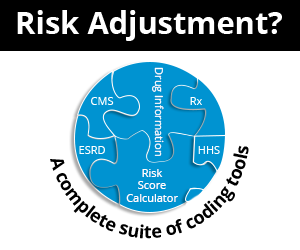 Prolonged Services
March 29th, 2019 - Namas
0 Votes -

Sign in

to vote or comment.
---
Prolonged Services
I find in my own audit reviews that the prolonged service code set is often mistreated: they are avoided and not used even when the scenario supports them, or they get overused and improperly documented. Prolonged services are used in conjunction with all types of Evaluation and Management (E/M) services, but the prolonged service code set is small and deceptively simple. They come with specific guidelines that must be carefully read and interpreted. It is important for us to fully understand the guidelines as we have this as an option to help our providers get reimbursed for the patients that tend to have more complex conditions and require extra time.
The codes are broken up into two different categories: Prolonged Services with Direct Patient Contact (99354-99357) and Prolonged Services without Direct Face-to-Face Contact (99358-99359). At first glance the code descriptions seem straightforward, but when you take a closer look there are differences in the definition of "direct patient contact" between the outpatient and inpatient settings.
Outpatient Prolonged Services
In the outpatient setting (99354-99355), direct patient contact is referenced as time spent by the provider in face-to-face contact with the patient. The guidelines also specify that time spent by office staff with the patient, or time in which the patient is unaccompanied in the office, cannot count toward prolonged service time. The most common problem I run into with prolonged services in the outpatient setting is the use of time-based macro statements in the documentation.
While macro statements are allowed, we as auditors need to identify incorrect macro statements. The problem with the default time-based macro in most EHR systems is that it is aimed at satisfying the counseling and coordination of care requirement for E/M services. For example, the typical default macro uses language such as: "Greater than 50% of the face time was spent in counseling and coordination of care regarding treatment options, potential side effects, reviewing records and scans, coordination of care with other providers and clinical staff, completing the medical record, etc." Using this macro statement essentially cuts the total time by half and the auditor is left to question what was done during the rest of time documented. It is unclear if some of the items mentioned in this macro were performed face-to-face with the patient or if they occurred before or after direct patient care.
I encourage our clients, for the purposes of meeting prolonged service requirements, to completely remove the 50% comment from the macro statement and have their providers instead document total face-to-face time with start and stop times and specifically state what was done/discussed with the patient during the time documented.
Inpatient Prolonged Services
In the inpatient setting (99356-99357), direct patient contact is also referenced as time spent by the provider in face-to-face contact with the patient, but the inpatient guidance adds that "direct contact" also includes non-face-to-face services so long as they are performed on the patient's floor or unit in the hospital or nursing facility as part of the same E/M service. It is important to make sure your providers document all the time spent, even if it was not consecutive. If the total time happened at separate intervals throughout one date of service, each segment should be documented separately with start and stop times, along with a summary of what was specifically done/discussed during each segment.

Prolonged Services Without Direct Contact
Prolonged services without direct patient care (99358-99359) can be used in both the outpatient and inpatient setting and does not have to be provided on the same date as a face-to-face encounter. In the outpatient setting, the codes cannot be reported with chronic care management and are used to report extended time spent by the billing provider (not clinical staff) on services that cannot be captured by another CPT code. It is common in the outpatient setting to use these codes on the same date as a direct-contact patient encounter for time spent before or after the visit. These codes can also be reported on a date prior to and/or following a direct patient encounter.
In the inpatient setting, prolonged services without patient contact is a little different because the time spent by the billing provider on the patient's floor/unit can be included in the direct patient contact codes (99356-99357). It is more common in the inpatient setting for the non-face-to-face codes to be used on a date prior to and/or following a direct patient encounter.
We have created a prolonged service tip sheet to include specifics on code use, documentation requirements and time thresholds. As you read through the tip sheet, I encourage you to think about the types of scenarios you typically encounter that would benefit from this set of codes. If your providers do not currently use prolonged services, educate them on the guidelines in order to expand their code choices and secure full reimbursement for all the time they spend on patient care.
To access the prolonged service tip sheet, we invite you to complete a brief survey. At the end of the survey, provide your email address and we will provide you with this additional educational information for prolonged services. In addition, we invite you continue to watch your email for an upcoming webinar on prolonged services.
###
Questions, comments?
If you have questions or comments about this article please contact us. Comments that provide additional related information may be added here by our Editors.
Latest articles: (any category)
A Step by Step Guide to Medical Billing
August 20th, 2019 - Christine Taxin
The next 4 weeks we will be providing you with a step by step guide to why medical billing is now part of our Dental future. Dental surgery is performed to treat various conditions of the teeth, jaws, and gums. Surgical procedures that dentists perform include dental implants, treatment for temporomandibular ...
Are You Aware of Medicare Advantage Plans Timely Filing Rules?
August 20th, 2019 - Aimee Wilcox
The Medicare Fee for Service (FFS) program (Traditional or Original Medicare) has a timely filing requirement; a clean claim for services rendered must be received within one year of the date of service or risk payment denial. As any company who has billed Medicare services can attest, the one-year timely filing ...
Understanding Payment Indicators
August 19th, 2019 - Chris Woolstenhulme, QCC, CMCS, CPC, CMRS
Understanding how payment works with Medicare payment indicators and the impact a modifier has on payment is vital to pricing. Even if you are not billing Medicare, most carriers follow Medicare's policies for participating and non-participating rules.  Here is an article from Regence on their policy statement, describing the rules ...
Medical ID Theft
August 16th, 2019 - Namas
Medical ID Theft "So, do you guys think you can do something with that?" John asked angrily at our first meeting with him in August 2017 as he slammed a stack of medical bills, EOBs and collection letters - three inches high - down in front of my partner and I. ...
Healthcare Common Procedure Coding System (HCPCS)
August 13th, 2019 - Chris Woolstenhulme, QCC, CMCS, CPC, CMRS
There are three main code sets and Healthcare Common Procedure Coding System (HCPCS), is the third most common code set used. They are often called Level II codes and are used to report non-physician products supplies and procedures not found in CPT, such as ambulance services, DME, drugs, orthotics, supplies, ...
Q/A: I Billed 2 Units of L3020 and Claim was Denied. Why?
August 13th, 2019 - Brandy Brimhall, CPC, CMCO, CCCPC, CPCO, CPMA
Question: We billed 2 units of L3020 but were denied for not using the right modifiers. What should we do? Answer: Rather than submitting two units of the L3020 to indicate that the patient one orthotic for each foot, you would need to use modifiers identifying left foot and right foot. Appropriate coding ...
Will Medicare Change Their Rules Regarding Coverage of Services Provided by a Chiropractor?
August 13th, 2019 - Wyn Staheli, Director of Research
Two separate pieces of legislation introduced in the House of Representatives (H.R. 2883 and H.R. 3654) have the potential to change some of Medicare's policies regarding doctors of chiropractic. Find out what these two bills are all about and how they could affect Medicare policies.