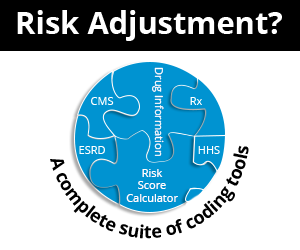 Documentation for Inpatient Rehabilitation Facilities
March 8th, 2018 - Medicare Learning Network
0 Votes -

Sign in

to vote or comment.
---
The Medicare Learning Network provides guidance on required documentation for Inpatient Rehabilitation Facilities (IRF).
In order for IRF services to be covered under the Medicare IRF benefit, submitted documentation must sufficiently demonstrate that a beneficiary's admission to an IRF was reasonable and necessary, according to Medicare guidelines. Key elements of IRF coverage criteria include a reasonable expectation that at the time of the beneficiary's admission to the IRF the beneficiary:

Requires the active and ongoing therapeutic intervention of multiple therapy disciplines (physical therapy, occupational therapy, speech-language pathology, or prosthetics/orthotics) one of which must be physical or occupational therapy.
Generally requires an intensive rehabilitation therapy program. Under current industry standards, this intensive rehabilitation therapy program generally consists of at least 3 hours of therapy per day at least 5 days per week. In certain well-documented cases, this intensive rehabilitation therapy program might instead consist of at least 15 hours of intensive rehabilitation therapy within a 7 consecutive day period, beginning with the date of admission to the IRF. The standard of care for IRF patients is individualized (i.e., one-on-one) therapy. Group and concurrent therapy can be used on a limited basis within the current industry standards noted above. In those instances in which group therapy better meets the patient's needs on a limited basis, the situation/rationale that justifies group therapy should be specified in the patient's medical record at the IRF.
Is sufficiently stable and can reasonably be expected to be able to actively participate in, and benefit from, an intensive rehabilitation therapy program. The patient can only be expected to benefit significantly from the intensive rehabilitation therapy program if the patient's condition and functional status are such that the patient can reasonably be expected to make measurable improvement (that will be of practical value to improve the patient's functional capacity or adaptation to impairments) as a result of the rehabilitation treatment, and if such improvement can be expected to be made within a prescribed period of time.
Requires physician supervision by a rehabilitation physician, defined as a licensed physician with specialized training and experience in inpatient rehabilitation. The requirement for medical supervision means that the rehabilitation physician must conduct face-to-face visits with the patient at least 3 days per week throughout the patient's stay in the IRF to assess the patient both medically and functionally, as well as to modify the course of treatment as needed to maximize the patient's capacity to benefit from the rehabilitation process. (See 42 CFR 412.622, which is available at https://www.gpo.gov/fdsys/pkg/CFR-2011-title42-vol2/pdf/CFR-2011-title42-vol2-sec412-622.pdf.)
Requires an intensive and coordinated interdisciplinary approach to providing rehabilitation.

Required documentation elements for an IRF claim include, but are not limited to:

Acomprehensivepreadmission screening that is:

Conducted by a licensed or certified clinician(s) designated by a rehabilitation physician
Completed within the 48 hours immediately preceding the IRF admission
Provides a detailed and comprehensive review of each patient's condition and medical history

A post-admission physician evaluation that:

Is conducted by a rehabilitation physician
Is completed within 24 hours of the patient's admission to the IRF
Provides documentation of the patient's status on admission to the IRF, including a comparison with the information noted in the preadmission screening documentation
Support the medical necessity of the IRF admission

An individualized plan of care that:

Is developed by a rehabilitation physician with input from the interdisciplinary team
Is based on the findings of the post-admission physician evaluation
Is completed within the first 4 days of the IRF admission
Supports the determination that the IRF admission is reasonable and necessary

Admission Orders
An Inpatient Rehabilitation Facility Patient Assessment Instrument (IRF-PAI)

Particular attention should be paid to documenting the patient's need for intensive rehabilitation therapy services requiring care in an IRF. Documentation in the patient's medical record must be accurate and avoid vague or subjective descriptions of the patient's care needs that would not be sufficient to indicate the need for intensive rehabilitation services.

For more information on billing and payment criteria related to IRFs, please refer to Chapter 3, Section 140.1.1 of the "Medicare Claims Processing Manual" (Pub. 100-04), entitled, "Criteria That Must Be Met By Inpatient Rehabilitation Facilities," which can be downloaded at https://www.cms.gov/Regulations-and-Guidance/Guidance/Manuals/Downloads/clm104c03.pdf
###
Questions, comments?
If you have questions or comments about this article please contact us. Comments that provide additional related information may be added here by our Editors.
Latest articles: (any category)
CMS and HHS Tighten Enrollment Rules and Increase Penalties
October 1st, 2019 - Wyn Staheli, Director of Research
This ruling impacts what providers and suppliers are required to disclose to be considered eligible to participate in Medicare, Medicaid, and Children's Health Insurance Program (CHIP). The original proposed rule came out in 2016 and this final rule will go into effect on November 4, 2019. There have been known problems ...
Federal Workers Compensation Information
October 1st, 2019 - Wyn Staheli, Director of Research
When federal employees sustain work-related injuries, it does not go through state workers compensation insurance. You must be an enrolled provider to provide services or supplies. The following are some recommended links for additional information about this program. Division of Federal Employees' Compensation (DFEC) website Division of Federal Employees' Compensation (DFEC) provider ...
E-Health is a Big Deal in 2020
September 16th, 2019 - Chris Woolstenhulme, QCC, CMCS, CPC, CMRS
The new 2020 CPT codes are on the way! We are going to see 248 new codes, 71 deletions, and 75 revisions. Health monitoring and e-visits are getting attention; 6 new codes play a vital part in patients taking a part in their care from their own home. New patient-initiated ...
Chiropractic 2020 Codes Changes Are Here
September 9th, 2019 - Wyn Staheli, Director of Research
There are some interesting coding changes which chiropractic offices will want to know about. Are codes that you are billing changing?
Q/A: Is the Functional Rating Index by Evidence-Based Chiropractic Valid?
September 9th, 2019 - Wyn Staheli, Director of Research
Question Is the Functional Rating Index, from the Institute of Evidence-Based Chiropractic, valid and acceptable? Or do we have to use Oswestry and NDI? Answer You can use any outcome assessment questionnaire that has been normalized and vetted for the target population and can be scored so you can compare the results from ...
List of Cranial Nerves
September 3rd, 2019 - Find-A-Code
Cranial nerves are involved with some of our senses such as vision, hearing and taste, others control certain muscles in the head and neck. There are twelve pairs of cranial nerves that lead from the brain to the head, neck and trunk. Below is a list of Cranial Nerves and ...
So How Do I Get Paid for This? APC, OPPS, IPPS, DRG?
August 21st, 2019 - Chris Woolstenhulme, QCC, CMCS, CPC, CMRS
You know how to find a procedure code and you may even know how to do the procedure, but where does the reimbursement come from?  It seems to be a mystery to many of us, so let's clear up some common confusion and review some of the main reimbursement systems.  One of the ...