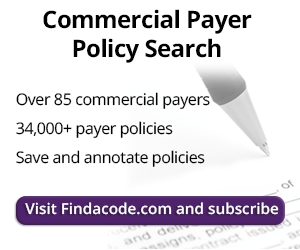 Q/A: Do I Really Need to Have an Interpreter?
July 1st, 2019 - Wyn Staheli, Director of Research
0 Votes -

Sign in

to vote or comment.
---
Question:
I heard that I need to have an interpreter if someone who only speaks Spanish comes into my office. Is this really true?
Answer:
Yes! There are both state and federal laws that need to be considered. The applicable federal laws are:
Title VI of the Civil Rights Act of 1964,
Americans with Disabilities Act (ADA)
Patient Protection and Affordable Care Act (PPACA, also known as the ACA for short)
The ACA requires providers who receive federal funds to provide oral interpreters and written translated materials to both limited English proficient (LEP) patients and deaf and hard of hearing (HOH) patients. This requirement has been in effect for awhile but some 2016 revisions brought about a greater emphasis on the need for meeting this requirement.
In 2016, two significant changes were made to section 1557 of the ACA:
Providers must use qualified medical interpreters when treating LEP or Deaf and HOH patients.
LEP patients now have the right to sue providers for language access violations
In a press release dated June 27, 2019 regarding a case involving a deaf individual, Roger Severino, OCR Director stated "Our system of informed consent breaks down when medical facilities fail to communicate effectively with patients."
Some key points regarding the interpreter are:
They have to demonstrate proficiency in both English and the patient's language as well as proficiency in medical terminology
Minor children may NOT be used as an interpreter unless it's an emergency situation
You cannot try to talk the patient out of using an interpreter
It's significant to note that all 50 states have their own laws regarding treating LEP, deaf and HOH patients. Just like HIPAA privacy and security rules, your state laws may differ from these federal laws so you need to find out what the requirements are in your state. Your state professional association may be have this information readily available.
Alert: You MUST have a Language Access Plan as part of your Compliance Plan.
Even though this may seem like one more administrative burden, it is law; and the results of noncompliance can be quite costly since this type of violation is generally not covered by medical, malpractice insurance. According to an article by InDemand Interpreting (see References below), one study reviewed 1,373 medical malpractice lawsuits and 35 of those cases had a language access complaint. "The carrier paid a total of $2,289,000 in damages or settlements and $2,793,000 in legal fees on these 35 claims. ($5M total or $142,857 per case.)"
There are some payers (e.g., Medicaid in Utah or Montana) which will pay for interpreter services if the provider bills for the services using code T1013. However, others (e.g., Medicaid in Arizona) might require them to be provided free of charge. Be sure you know the rules for your payers before submitting this code for reimbursement.
The 2020 ChiroCode DeskBook and Find-A-Code's specialty-specific Reimbursement Guides will include a new "Other Compliance Concerns" segment which details more about this as well as other compliance concerns; such as harassment, privacy, and copyright violations. Be sure to pre-order your 2020 copy today.
###
Questions, comments?
If you have questions or comments about this article please contact us. Comments that provide additional related information may be added here by our Editors.
Latest articles: (any category)
Act Now on CMS Proposal to Cover Acupuncture for Chronic Low Back Pain
July 17th, 2019 - Wyn Staheli, Director of Research
Now is the time to comment on a proposal to cover acupuncture for chronic low back pain. This comment period is the part of the HHS response to the opioid crisis. You only have until August 14th to officially comment.
Denial Management is Key to Profitability
July 15th, 2019 - Wyn Staheli, Director of Research
A recent article by Modern Medicine cited a report by Becker's Hospital Review which stated that it costs approximately $118 per claim to resolve a claim denial. Granted, these were hospital claims, but the process is essentially the same for outpatient services. In fact, you could say it is...
Q/A: Do I Use 7th Character A for all Sprain/Strain Care Until MMI?
July 15th, 2019 - Wyn Staheli, Director of Research
Question: It is in regards to the Initial and Subsequent 7th digit (A and D) for sprains and strains. Recently, I have been told that I should continue with the A digit until the patient has reached Maximum Medical Improvement (MMI) and then switch over to the D place holder. Is ...
The Importance of Medical Necessity
July 9th, 2019 - Marge McQuade, CMSCS, CHCI, CPOM
ICD-10-CM codes represent the first line of defense when it comes to medical necessity. Correctly chosen diagnosis codes support the reason for the visit as well as the level of the E/M services provided. The issue of medical necessity is one of definitions and communication. What is obvious to the ...
When Can You Bill Orthosis Components Separately?
July 9th, 2019 - Wyn Staheli, Director of Research
Othoses often have extra components. When can you bill those components separately? For example, can you bill for a suspension sleeve (L2397) with a knee orthosis (e.g., L1810)?
Q/A: Can I Put the DC's NPI in Item Number 24J for Massage Services?
July 8th, 2019 - Wyn Staheli, Director of Research
Question: Are there scenarios in which it is acceptable to put the DC's NPI in box 24j for massage services? Answer: While the answer to this is yes, it is essential to understand that there are very limited scenarios. In most cases, Item Number 24J is only for the NPI of the individual ...
Will the New Low Level Laser Therapy Code Solve Your Billing Issues?
July 8th, 2019 - Wyn Staheli, Director of Research
Low level laser therapy (LLLT), also known as cold laser therapy, is a form of phototherapy which uses a device that produces laser beam wavelengths, typically between 600 and 1000 nm and watts from 5–500 milliwatts (mW). It is often used to treat the following: Inflammatory conditions (e.g., Rheumatoid Arthritis, Carpal ...