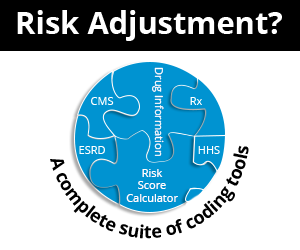 So, How Do You Decide if a Service was Provided?
October 13th, 2017 - David Glaser, JD
0 Votes -

Sign in

to vote or comment.
---
An earlier coding tip explained that the oft-repeated "if it isn't written, it wasn't done" is good risk management advice, but not a legal truism. When the code accurately describes the level of service provided to a Medicare patient, it's usually not necessary to refund money if the service was rendered as billed. So how do you determine if the service billed was really provided?
It should go without saying that documentation, or lack thereof, isn't proof of anything. A lost medical record does not prove the service never happened, just as a fully documented exam does not remove all doubt that one occurred. There could easily be some sort of template error that resulted in exam components being recorded even though there was no exam at all. That said, judges are likely to give some presumption that documentation is accurate and it's usually more challenging to demonstrate that services were provided when there are shortcomings in the documentation.
One of the first steps is to focus on the big picture rather than the specifics of any one encounter. Gather production data about the physician under review and compare it to other physicians in the group, the state, and the nation. Are the RVU's consistent with the physician's schedule? If he or she is scheduled full time, and has RVU's at the 75% percentile, that isn't very alarming. If the physician is scheduled half-time and has RVU's two times the 90th percentile, that is quite concerning. Note that I am far less focused on whether the bell curve of codes selected by the physician is consistent with national norms. A physician who has nearly exclusively high-level visits (99215, 99233, etc), but sees fewer patients is less concerning to me than a physician who has only 99213 visits, but whose RVU's far exceed peers. If you don't use production data in your compliance efforts, you may be missing the single most important tool for both evaluating compliance and determining the efficiency of your operations. Extenuating factors, such as the physician's schedule and patient load should be considered as well. It's often tempting to dismiss unusual production as a function of a unique patient mix. While that is certainly possible, never accept claims of "terminal uniqueness" at face- value; gather more objective data. While this will include discussing the situation with the physician, you should also seek input from staff who work closely with the physician. The care team should have a good sense of how a typical encounter occurs.
Many review tools focus on the typical time associated with an encounter. I think that typical times are not terribly helpful. I have watched a physician perform a 99213 visit in under 5 minutes, despite a "typical time" of 15 minutes. I have witnessed a 99214 performed in 6 or 7 minutes, despite a typical time of 25 minutes. The real question is how long it takes the physician under review to perform the code in question. If you have any doubts, have someone who is very familiar with the guidelines shadow a physician for a day. Observe whether the physician fails to document key components of the E/M service. Watch and see how long it takes to perform different types of visits. By comparing the physician's coding, RVU's and documentation on that day to days where no shadowing is done it's possible to get a keen sense of whether the physician's activities during the shadowing were representative of his/her practice. If your review determines the codes billed accurate reflects the level of service provided, there is a compelling legal argument that no refund is necessary for most payors. By contrast, if you conclude that services were billed at a higher level than provided, a refund is likely necessary.
In short, when documentation is lacking, determine whether the service was provided and not documented - in which case there is generally no overpayment - or whether the service was truly up-coded, in the sense that the bill did not reflect the service performed. While under documentation creates challenges that you may be able to resolve satisfactorily, true over coding, billing for a higher level of service than was actually provided, is nearly impossible to defend.
Along those lines, choose your words carefully. You should never use the terms "over coded" or "under coded" based solely on a documentation review. Unless you know whether the services were truly provided as billed, over and under documented are much more accurate descriptors. Or better yet, describe "Documentation supports the code billed," "Documentation supports a higher code than billed," and "Documentation supports a lower code than billed."
By spending the time to determine what work your physicians are actually doing, you can refund in situations where your claims overstate your work while keeping money for medically necessary services that patients have truly received.
###
Questions, comments?
If you have questions or comments about this article please contact us. Comments that provide additional related information may be added here by our Editors.
Latest articles: (any category)
Act Now on CMS Proposal to Cover Acupuncture for Chronic Low Back Pain
July 17th, 2019 - Wyn Staheli, Director of Research
Now is the time to comment on a proposal to cover acupuncture for chronic low back pain. This comment period is the part of the HHS response to the opioid crisis. You only have until August 14th to officially comment.
Denial Management is Key to Profitability
July 15th, 2019 - Wyn Staheli, Director of Research
A recent article by Modern Medicine cited a report by Becker's Hospital Review which stated that it costs approximately $118 per claim to resolve a claim denial. Granted, these were hospital claims, but the process is essentially the same for outpatient services. In fact, you could say it is...
Q/A: Do I Use 7th Character A for all Sprain/Strain Care Until MMI?
July 15th, 2019 - Wyn Staheli, Director of Research
Question: It is in regards to the Initial and Subsequent 7th digit (A and D) for sprains and strains. Recently, I have been told that I should continue with the A digit until the patient has reached Maximum Medical Improvement (MMI) and then switch over to the D place holder. Is ...
The Importance of Medical Necessity
July 9th, 2019 - Marge McQuade, CMSCS, CHCI, CPOM
ICD-10-CM codes represent the first line of defense when it comes to medical necessity. Correctly chosen diagnosis codes support the reason for the visit as well as the level of the E/M services provided. The issue of medical necessity is one of definitions and communication. What is obvious to the ...
When Can You Bill Orthosis Components Separately?
July 9th, 2019 - Wyn Staheli, Director of Research
Othoses often have extra components. When can you bill those components separately? For example, can you bill for a suspension sleeve (L2397) with a knee orthosis (e.g., L1810)?
Q/A: Can I Put the DC's NPI in Item Number 24J for Massage Services?
July 8th, 2019 - Wyn Staheli, Director of Research
Question: Are there scenarios in which it is acceptable to put the DC's NPI in box 24j for massage services? Answer: While the answer to this is yes, it is essential to understand that there are very limited scenarios. In most cases, Item Number 24J is only for the NPI of the individual ...
Will the New Low Level Laser Therapy Code Solve Your Billing Issues?
July 8th, 2019 - Wyn Staheli, Director of Research
Low level laser therapy (LLLT), also known as cold laser therapy, is a form of phototherapy which uses a device that produces laser beam wavelengths, typically between 600 and 1000 nm and watts from 5–500 milliwatts (mW). It is often used to treat the following: Inflammatory conditions (e.g., Rheumatoid Arthritis, Carpal ...