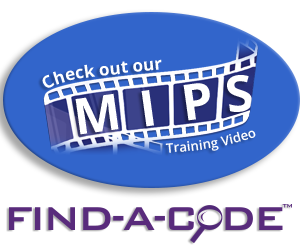 When is 97112 Neuromuscular Re-education Billable?
March 13th, 2018 - Dr. Evan Gwilliam, VP for PayDC
0 Votes -

Sign in

to vote or comment.
---
Question: I just received a note from an attorney regarding a patient who was rear ended about 40 mph and ended up with neuropathy in her upper and lower extremities. We treated her for about 3 months after previous care failed to give much relief. I used flexion distraction and deep muscle stimulation to break up adhesions from the injury and used the 97112 code of neuromuscular re-education. The insurance company said that code was not warranted for her spinal sprain diagnosis and denied all of the services. Do you know how I could justify it? It greatly improved her condition with each visit and the patient said we provided the greatest relief she received.
Answer: To justify 97112 you need to show that the patient has neurological damage. The code description includes the following:
Neuromuscular re-education of movement, balance, coordination, kinesthetic sense, posture, and/or proprioception for sitting and/or standing activities
Therefore, in order to justify the use of the code, you need to document things like loss of balance or proprioception or difficulty standing. To help you see the payer's perspective on this code, here is a copy of a policy statement from Aetna as an example:
This therapeutic procedure is provided to improve balance, coordination, kinesthetic sense, posture, and proprioception to a person who has had muscle paralysis and is undergoing recovery or regeneration. Goal is to develop conscious control of individual muscles and awareness of position of extremities. The procedure may be considered medically necessary for impairments which affect the body's neuromuscular system (e.g., poor static or dynamic sitting/standing balance, loss of gross and fine motor coordination, hypo/hypertonicity) that may result from disease or injury such as severe trauma to nervous system, cerebral vascular accident and systemic neurological disease -Aetna CPB 0325
So, beyond a sprain/strain, your case would be stronger if you documented loss of DTRs or vibration sense, foot drop, muscle weakness, etc.
Consider, rather than trying to support the use of 97112, that 97110 might be more appropriate if the findings are just loss of strength, ROM, and flexibility (i.e. no neurological damage). It may be easier to support and it reimburses almost as well.
Don't forget to clearly document the time since 97110 and 97112 are time-based codes. And remember that flexion distraction work is more appropriately billed as Chiropractic Manipulative Treatment. If the 'deep muscle stimulation' actually a passive type of electrical stimulation, then it would be more appropriately billed with 97014.
---
Thanks to Dr. Evan Gwilliam for this answer. Dr. G was the Vice President of ChiroCode for several years before he took on the role of Clinical Director for PayDC, a cloud-based chiropractic EHR and practice management software that was built with compliance in mind. Contact him at evang@paydc.com if you would like to schedule a free demo.
###
Questions, comments?
If you have questions or comments about this article please contact us. Comments that provide additional related information may be added here by our Editors.
Latest articles: (any category)
Why is HIPAA So Important?
October 11th, 2019 - Namas
Why is HIPAA So Important? Some may think that what they do to protect patient information may be a bit extreme. Others in specialty medical fields and research understand its importance a little more. Most of that importance lies in the information being protected. Every patient has a unique set of ...
Eliminating Consultation Codes?
October 10th, 2019 - Chris Woolstenhulme, QCC, CMCS, CPC, CMRS
There are a few payers that have joined with CMS in discontinuing payment for consultation codes. Most recently, Cigna stated that, as of October 19, 2019, they will implement a new policy to deny the following consultation codes: 99241, 99242, 99243, 99244, 99245, 99251, 99252, 99253, 99254 and 99255. United Healthcare announced they ...
Hypertension & ICD-10
October 7th, 2019 - Raquel Shumway
Hypertensive Diseases and ICD-10. Helps and examples for these codes.
CMS and HHS Tighten Enrollment Rules and Increase Penalties
October 1st, 2019 - Wyn Staheli, Director of Research
This ruling impacts what providers and suppliers are required to disclose to be considered eligible to participate in Medicare, Medicaid, and Children's Health Insurance Program (CHIP). The original proposed rule came out in 2016 and this final rule will go into effect on November 4, 2019. There have been known problems ...
Federal Workers Compensation Information
October 1st, 2019 - Wyn Staheli, Director of Research
When federal employees sustain work-related injuries, it does not go through state workers compensation insurance. You must be an enrolled provider to provide services or supplies. The following are some recommended links for additional information about this program. Division of Federal Employees' Compensation (DFEC) website Division of Federal Employees' Compensation (DFEC) provider ...
2020 Official ICD-10-CM Coding Guideline Changes Are Here!
October 1st, 2019 - Wyn Staheli, Director of Research
It's that time of year for offices to get ready for the ICD-10-CM code revisions. As part of that process, it's also good to know what is going on with the ICD-10-CM Official Guidelines for Coding and Reporting. In the examples listed below, strikeout text is deleted and highlighted text ...
The New ICD-10-CM Code Updates Are Here — Are You Ready?
October 1st, 2019 - Aimee Wilcox, CPMA, CCS-P, CST, MA, MT, Director of Content
Chapter 1: Certain Infectious and Parasitic Diseases (A00-B99) A small revision in the description changed[STEC] to (STEC) for B96.21, B96.22, B96.23. Remember, in the instructional guidelines, ( ) parentheses enclose supplementary words not included in the description (or not) and [ ] brackets enclose synonyms, alternative wording, or explanatory phrases. Chapter 2: ...