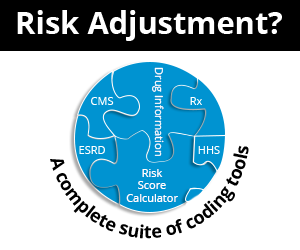 Auditing Therapy Evaluation Codes - Not So Quick!
June 4th, 2018 - Nancy J Beckley, MS, MBA, CHC
0 Votes -

Sign in

to vote or comment.
---
New evaluation codes for physical therapy (PT) and occupational therapy (OT) codes were made effective 1/1/2017. Three new physical therapy evaluation codes replaced
97001
, and three new occupational evaluation codes replaced
97003
.
Chart 1 - Short Code Descriptors
The PT and OT reevaluation codes remain the same but were renumbered in the sequence with the new PT and OT evaluation codes as 97164 and 97168.
The change from a single evaluation code for both PT and OT to tiered codes that are somewhat similar in nature to Evaluation & Management codes (E&M) may be confusing. Therapists and coders who review documentation and select the appropriate tiered code are often not clear on the elements and criteria for determining proper code selection. Auditors that review therapy documentation for the purpose of audit, investigation and/or claim adjudication are mistakenly making determinations based solely on time. Therapists working in multidisciplinary settings are often not clear on the difference between the PT and OT evaluation criteria. Therapists often admit that they base their code selection on time.
With a little over a year of experience with the new codes, a number of problems and concerns are present, and the most frequent questions are:
Q1.
Are the therapy evaluation codes E & M codes?
A1. While the PT and OT evaluation codes appear to be similar to E & M codes, the following guidance was issued in the CPT Assistant: "The definition of terms in the Physical Medicine & Rehabilitation section are not the same as those in the Evaluation and Management Services section (
99201
-
99350
). Do not use the Definitions of Commonly Used Terms in the Evaluation and Management (E/M) Guidelines for physical medicine and rehabilitation services."
[i]
Q2. How is the time component computed in determining code selection?
A2. The codes descriptions include "typical time" for each of the codes. However, time is not a determinant in code selection. A physical therapy evaluation that takes 30 minutes can still be classified as a high complexity evaluation if all non-time criteria meet the code definition. The CPT Assistant provides this guidance: "The physical therapy evaluation and re-evaluation codes are service-based codes. The typical time associated with the code descriptors are for guidance only and should not be used to determine the level of complexity."
[ii]
Q3. Do all the elements of the code have to be at the same level?
A3. All requirement of code must be met. For example, if a patient presents with multiple personal factors and comorbidities, and the evaluation addresses 1-2 body systems, with moderation decision making for the plan of care, but has a stable clinical presentation, the code selection would meet low complexity, rather than moderate complexity.
Q4. Are the same criteria used for PT and OT code selection?
A4. The PT and OT criteria are utilizing different elements and criteria. The basis for the OT evaluation is the OT Framework, 3rd edition.
[iii]
Below is a summary chart of the training materials generally used by the therapy organizations in rolling out coding education.
[iv]
Chart 2 contains criteria for the use of the PT evaluation codes, Chart 3 contains criteria for use of the OT evaluation codes.
Chart 2 - Physical Therapy Evaluation Reference Table
The body systems review for physical therapy evaluations include cardiovascular/pulmonary, integumentary, musculoskeletal, and neuromuscular. The body structures include structural or anatomical parts of the body organs, limbs and components classified according to body systems. Body regions include head, neck, back, lower and upper extremities and the trunk. The level of clinic decision made through the use and interpretation of standard patient assessment instruments and measurement assessments of functional outcome.
Chart 3 - Occupational Therapy Evaluation Reference Table
For further insight into the PT and OT evaluation codes, review your favorite CPT coding reference book. Both the American Physical Therapy Association
[v]
and the American Occupational Therapy Association
[vi]
have provided references on their websites.
---
[i]
CPT Assistant, August 2017
.
[ii]
CPT Assistant, August 2017
[iii]
Occupational Therapy Practice, Framework: Domain & Process, 3rd Edition, AOTA, 2014.
[iv]
National Association of Rehab Providers and Agencies
###
Questions, comments?
If you have questions or comments about this article please contact us. Comments that provide additional related information may be added here by our Editors.
Latest articles: (any category)
Act Now on CMS Proposal to Cover Acupuncture for Chronic Low Back Pain
July 17th, 2019 - Wyn Staheli, Director of Research
Now is the time to comment on a proposal to cover acupuncture for chronic low back pain. This comment period is the part of the HHS response to the opioid crisis. You only have until August 14th to officially comment.
Denial Management is Key to Profitability
July 15th, 2019 - Wyn Staheli, Director of Research
A recent article by Modern Medicine cited a report by Becker's Hospital Review which stated that it costs approximately $118 per claim to resolve a claim denial. Granted, these were hospital claims, but the process is essentially the same for outpatient services. In fact, you could say it is...
Q/A: Do I Use 7th Character A for all Sprain/Strain Care Until MMI?
July 15th, 2019 - Wyn Staheli, Director of Research
Question: It is in regards to the Initial and Subsequent 7th digit (A and D) for sprains and strains. Recently, I have been told that I should continue with the A digit until the patient has reached Maximum Medical Improvement (MMI) and then switch over to the D place holder. Is ...
The Importance of Medical Necessity
July 9th, 2019 - Marge McQuade, CMSCS, CHCI, CPOM
ICD-10-CM codes represent the first line of defense when it comes to medical necessity. Correctly chosen diagnosis codes support the reason for the visit as well as the level of the E/M services provided. The issue of medical necessity is one of definitions and communication. What is obvious to the ...
When Can You Bill Orthosis Components Separately?
July 9th, 2019 - Wyn Staheli, Director of Research
Othoses often have extra components. When can you bill those components separately? For example, can you bill for a suspension sleeve (L2397) with a knee orthosis (e.g., L1810)?
Q/A: Can I Put the DC's NPI in Item Number 24J for Massage Services?
July 8th, 2019 - Wyn Staheli, Director of Research
Question: Are there scenarios in which it is acceptable to put the DC's NPI in box 24j for massage services? Answer: While the answer to this is yes, it is essential to understand that there are very limited scenarios. In most cases, Item Number 24J is only for the NPI of the individual ...
Will the New Low Level Laser Therapy Code Solve Your Billing Issues?
July 8th, 2019 - Wyn Staheli, Director of Research
Low level laser therapy (LLLT), also known as cold laser therapy, is a form of phototherapy which uses a device that produces laser beam wavelengths, typically between 600 and 1000 nm and watts from 5–500 milliwatts (mW). It is often used to treat the following: Inflammatory conditions (e.g., Rheumatoid Arthritis, Carpal ...