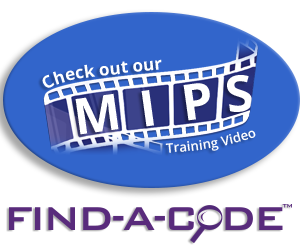 Documentation of E/M services for Neurology (Don't Forget the Cardiology Element)
June 13th, 2019 - Chris Woolstenhulme, QCC, CMCS, CPC, CMRS
0 Votes -

Sign in

to vote or comment.
---
According to Neurology Clinical Practice and NBIC, the neurologic exam is commonly lacking in documentation due to the extensive requirements needed to capture the appropriate revenue.
With the lack of precise documentation, it results in a lower level of E/M than that which is more appropriate, which can cost a physician a lot of lost revenue. The E/M Evaluation and Management codes are based on medical complexity or time spent on care. The 1997 guidelines were revised to include a new general multi-system examination and several single organ system examinations, one of which is neurology.
The clinical neurology exam has 25 elements with 22 neurologic exam findings. This also includes 3 elements of the cardiovascular examination. If any part is omitted or there is not one cardiology element reported, then the comprehensive examination cannot be reported and you must drop it to the next level down. For the Cardiology element to be complete you only need 1 element to report a comprehensive exam using 99222 or 99223, however, you can report 1-3 elements.
97 Guidelines for Neurology E/M Exam
Neurological Evaluation of higher integrative functions including:
Orientation to time, place and person
Recent and remote memory
Attention span and concentration
Language (eg, naming objects, repeating phrases, spontaneous speech)
Fund of knowledge (eg, awareness of current events, past history, vocabulary)
Test the following cranial nerves:
2nd cranial nerve (eg, visual acuity, visual fields, fundi)
3rd, 4th and 6th cranial nerves (eg, pupils, eye movements)
5th cranial nerve (eg, facial sensation, corneal reflexes)
7th cranial nerve (eg, facial symmetry, strength)
8th cranial nerve (eg, hearing with tuning fork, whispered voice and/or finger rub)
9th cranial nerve (eg, spontaneous or reflex palate movement)
11th cranial nerve (eg, shoulder shrug strength)
12th cranial nerve (eg, tongue protrusion)
Examination of sensation (eg, by touch, pin, vibration, proprioception)
Examination of deep tendon reflexes in upper and lower extremities with notation of pathological reflexes (eg, Babinski)
Test coordination (eg, finger/nose, heel/knee/shin, rapid alternating movements in the upper and lower extremities, evaluation of fine motor coordination in young children)
Cardiovascular
Examination of carotid arteries (eg, pulse amplitude, bruits)
Auscultation of heart with notation of abnormal sounds and murmurs
Examination of peripheral vascular system by observation (eg, swelling, varicosities) and palpation (eg, pulses, temperature, edema, tenderness)
Constitutional
Measurement of any three of the following seven vital signs: 1) sitting or standing blood pressure, 2) supine blood pressure, 3) pulse rate and regularity, 4) respiration, 5) temperature, 6) height, 7) weight (May be
measured and recorded by ancillary staff)
General appearance of patient (eg, development, nutrition, body habitus, deformities, attention to grooming)
Eyes
Ophthalmoscopic examination of optic discs (eg, size, C/D ratio, appearance) and posterior segments (eg, vessel changes, exudates, hemorrhages)
https://www.cms.gov/outreach-and-education/medicare-learning-network-mln/mlnedwebguide/downloads/97docguidelines.pdf
###
Questions, comments?
If you have questions or comments about this article please contact us. Comments that provide additional related information may be added here by our Editors.
Latest articles: (any category)
And Then There Were Fees...
November 11th, 2019 - Chris Woolstenhulme, QCC, CMCS, CPC, CMRS
Find-A-Code offers fees and pricing for just about everything, this article will address two of some of the most common payment systems with CMS. (OPPS) -Outpatient Medicare Outpatient Prospective Payment System. (MPFS)- Medicare Physician Fee Schedule The Fees section on each code page is determined on the type of services...
Are you providing TMD treatment and having a hard time receiving payment from Medical? Take a look at the law for your state!
November 3rd, 2019 - Christine Taxin
TM TREATMENT AND THIRD PARTY INSURANCE COVERAGEMinnesota, in 1987, became the first state to adopt legislation requiring health insurance policies issued within the state to include coverage for the diagnosis and treatment of temporomandibular (TMD) joint disorders and craniomandibular (CMD) disorders on the same basis as other joint disorders. At ...
VA- Reasonable Charges Rules, Notices, & Federal Register
October 21st, 2019 - Chris Woolstenhulme, QCC, CMCS, CPC, CMRS
Usual, customary and reasonable charges (UCR) are medical fees used when there are no contractual pricing agreements and used by certain healthcare plans and third-party payers to generate fair healthcare pricing. Where does Find-A-Code get their data for UCR? Find-A-Code offers UCR fees gathered...
Medically Unlikely Edits (MUEs): Unlikely, But Not Always Impossible
October 18th, 2019 - Namas
Medically Unlikely Edits (MUEs) were created by the Centers for Medicare & Medicaid Services (CMS) to help lower the error rate for paid Part B claims. MUEs are the maximum units of a HCPCS or CPT code that a provider would bill under most circumstances for the same patient on ...
Why is HIPAA So Important?
October 11th, 2019 - Namas
Why is HIPAA So Important? Some may think that what they do to protect patient information may be a bit extreme. Others in specialty medical fields and research understand its importance a little more. Most of that importance lies in the information being protected. Every patient has a unique set of ...
Eliminating Consultation Codes?
October 10th, 2019 - Chris Woolstenhulme, QCC, CMCS, CPC, CMRS
There are a few payers that have joined with CMS in discontinuing payment for consultation codes. Most recently, Cigna stated that, as of October 19, 2019, they will implement a new policy to deny the following consultation codes: 99241, 99242, 99243, 99244, 99245, 99251, 99252, 99253, 99254 and 99255. United Healthcare announced they ...
Hypertension & ICD-10
October 7th, 2019 - Raquel Shumway
Hypertensive Diseases and ICD-10. Helps and examples for these codes.