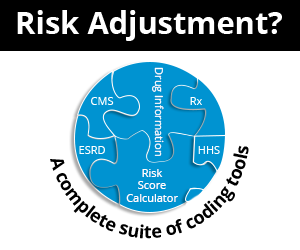 Noting "Noncontributory" for Past Medical, Family, Social History - Is It Acceptable?
May 29th, 2019 - Aimee Wilcox, CPMA, CCS-P, CST, MA, MT, Director of Content
0 Votes -

Sign in

to vote or comment.
---
It is always a low point when a new patient's condition is marked down from 99205 to 99204 because the family history wasn't correctly documented, even when the patient's medical condition is obviously severe enough to warrant the higher level of service. Often when this occurs, it is because the provider documented the family history as noncontributory, negative, or unremarkable and the payer won't accept it for credit for lack of clarity.
Well, it depends on which payer you are and also if you are the documenting provider, what you meant by it. If you look closely, you can see how the words, noncontributory, unremarkable, or negative can cause the reader to question what the provider meant by them. Was the provider trying to say, the family history was reviewed and none of the patient's family history has any relevance to the condition the patient is suffering from today? Or, did the provider mean the family history wasn't even looked at today because it isn't pertinent to any decision making being done at this encounter?
Because there can be a dual meaning, some payers have published policies addressing this exact issue. For example, Palmetto GBA published the following question and answer about this issue:
"Q. Is it acceptable to use "noncontributory, unremarkable, or negative" when reporting past, family, or social history?" with the following statement:

A: No, because the statement "noncontributory, unremarkable, or negative" does not indicate what was addressed. Did the nurse or physician ask specific conditions (i.e., any family history of coronary artery disease)? If for some reason you cannot obtain the family history, the documentation must support the reason why (e.g., the patient was adopted)."
However, other Medicare Administrative Contractors (MAC) have differing guidelines, such as Novitas, which also answered the question for their providers as follows:
"8. Under limited circumstances, could we use "noncontributory" as appropriate documentation to support the ROS and family history sections of the history component of an E/M?

There may be circumstances where the term "noncontributory" may be appropriate documentation when referring to the ROS and/or family history sections of the history component of an E/M service. Under the E/M documentation guidelines, it is noted that, "those systems with positive or pertinent negative responses must be individually documented. For the remaining systems, a notation indicating all other systems are negative is permissible. In the absence of such a notation, at least ten systems must be individually documented." The use of the term "noncontributory" may be permissible documentation when referring to the remaining negative review of systems.

The term "noncontributory" may also be appropriate documentation when referring to a patient's family history during an E/M visit, if the family history is not pertinent to the presenting problem."
The variations in the meaning of these singular words is apparent when we compare the response by these two MACs. Additionally, how much time is going to be spent to make these corrections based on which carrier says it is okay compared to those that don't. It is obvious the best strategy is to change the documentation process for all to remove any doubt about the intended meaning.
Some providers have already done this by simply identifying the questions they want to know about a patient's family history that may have a bearing on their diagnosis and treatment of them. For example,
An orthopedic surgeon may state, "Denies any family history of rheumatoid arthritis," while a cardiologist may state, "Family history unremarkable for heart disease in parents." A behavioral health specialist may state, "Denies family history of schizophrenia or bipolar disorder" or even be a little more general, "denies any family history of substance abuse or mental illness."
By making the statement an obvious answer to a question posed, the provider can avoid any potential conflict that may arise no matter which payer is auditing the claim.
###
Questions, comments?
If you have questions or comments about this article please contact us. Comments that provide additional related information may be added here by our Editors.
Latest articles: (any category)
Don't Let Your QPro Certification(s) Expire! Your Certifications Matter!
June 20th, 2019 - Chris Woolstenhulme, QCC, CMCS, CPC, CMRS
Hello QPro Members, Just a friendly reminder!                                                                                        ...
How to Properly Report Monitoring Patients Taking Blood-thinning Medications
June 18th, 2019 - Wyn Staheli, Director of Research
Codes 93792 and 93792, which were added effective January 1, 2019, have specific guidelines that need to be followed. This article provides some guidance and tips on properly reporting these services.
A United Approach
June 14th, 2019 - Namas
A United Approach As auditors, we all have a different perspective when evaluating documentation. It would be unreasonable to think that we all view things the same way. In my opinion, differing perspectives are what makes a great team because you can coalesce on a particular chart, work it through and ...
Documentation of E/M services for Neurology (Don't Forget the Cardiology Element)
June 13th, 2019 - Chris Woolstenhulme, QCC, CMCS, CPC, CMRS
According to Neurology Clinical Practice and NBIC, the neurologic exam is commonly lacking in documentation due to the extensive requirements needed to capture the appropriate revenue. With the lack of precise documentation, it results in a lower level of E/M than that which is more appropriate, which can cost a physician a lot ...
Medicare Now Reimburses for Remote Monitoring Services (G2010)
June 13th, 2019 - Aimee Wilcox, CPMA, CCS-P, CST, MA, MT, Director of Content
Medicare's 2019 Final Rule approved HCPCS code G2010 for reimbursement, which allows providers to be paid for remote evaluation of images or recorded video submitted to the provider (also known as "store and forward") to establish whether or not a visit is required. This allows providers to get paid for ...
Now is Your Chance to Speak Up! Tell CMS What You Think!
June 13th, 2019 - Chris Woolstenhulme, QCC, CMCS, CPC, CMRS
CMS is asking for your input, we all have ideas on how we would change healthcare documentation requirements and get rid of the burdensome requirements and regulations if it were up to us, so go ahead, speak up! Patients over Paperwork Initiative is being looked at to help significantly cut ...
Spotlight: Anatomy Images
June 13th, 2019 - Brittney Murdock, QCC, CMCS, CPC
When viewing CPT codes, Find-A-Code offers detailed anatomy images and tables to help with coding. For example 28445 offers a table with information to assist classification of gustilo fractures: Click on the image preview from the code information page to expand the image.