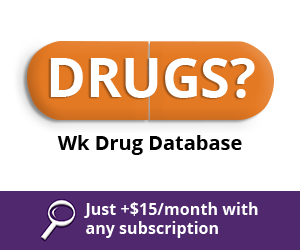 Strapping and Kinesio Taping Coding Differences
February 1st, 2018 - Wyn Staheli, Director of Research
0 Votes -

Sign in

to vote or comment.
---
There are differences between the purposes of strapping and taping and using the correct codes depends on the application - literally.
Strapping: This application is for the purpose of immobilizing an area. It is clinically indicated for the treatment of fractures, dislocations, sprains/strains, tendonitis, post-op reconstruction, contractures, or other deformities involving soft tissue.
Coding: See codes 29200-29280 (body/upper extremity) and 29520-29584 (lower extremity). Note that code 29220 (strapping of low back) was deleted in 2010 and the CPT book now states to use 29799 to report low back strapping.
Kinesio Taping: Typically, but not always, this application is for the purpose of providing assistance in movement. According to one payer's policy, "Kinesio Taping is designed to facilitate the body's natural healing process while allowing support and stability to muscles and joints without restricting the body's range of motion. It is used to treat a variety of orthopedic, neuromuscular, neurological and medical conditions. Blue Cross considers Kinesio Taping as an investigational service and therefore non-covered."
Coding: The codes to use depend on the payer and the purpose of the application. If the purpose is for immobilization, then a strapping code (29200-29280, 29520-29584) could be appropriate. When the purpose is for assistance, the code to use depends on the payer. The following are some possibilities:
BC says to use code 29799 (Unlisted procedure, casting or strapping) along with a description of the service since it's an unlisted code
Code 97139 (Unlisted therapeutic procedure (specify)) again, with a description of the service
It may also be appropriate to bill the tape separately with one of the following supply codes:
CPT Guidance
The following information in the March 2012 CPT Assistant provides further guidance:
Question: May applying Kinesio® tape to the shoulder be reported with the strapping codes?
Answer: Because Kinesio® tape is a supply, its application is included in the time spent in direct contact with a patient to provide either re-education of a muscle and movement or to stabilize one body area to enable improved strength or range of motion. The application of tape is usually performed in conjunction with educating the patient on various functional movement patterns. The tape is applied based on the patient's specific patterns of weakness or strength. The tape is left in place after instruction related to movements designed for improving strength, range, and coordination is provided and documented.
However, if the purpose of the taping is to immobilize the shoulder, then the strapping codes may be appropriate as those codes describe the use of a strap or other reinforced material applied postfracture or other injury to immobilize the joint. If the taping is performed to facilitate movement by providing support, and the tape is applied specifically to enable less painful use of the shoulder and greater function (ie, restricting in some movement, facilitating others), application of tape in this manner is typically part of neuromuscular re-education (97112) or therapeutic exercise (97110), depending on the intent and the outcome desired. This includes application of Kinesio® tape or McConnell taping techniques.
Note: The American Chiropractic Association's Policy on Kinesio Taping states (emphasis added): "As such, when applying Kinesiology Taping to a patient in conjunction with another therapy, the Kinesiology Taping service should not be separately reported. It is not appropriate to code 97110 or 97112, etc. if kinesiology taping is the only work performed. The only appropriate code to report, in addition to the therapy service rendered, would be the supply code for the tape itself."
###
Questions, comments?
If you have questions or comments about this article please contact us. Comments that provide additional related information may be added here by our Editors.
Latest articles: (any category)
Why is HIPAA So Important?
October 11th, 2019 - Namas
Why is HIPAA So Important? Some may think that what they do to protect patient information may be a bit extreme. Others in specialty medical fields and research understand its importance a little more. Most of that importance lies in the information being protected. Every patient has a unique set of ...
Eliminating Consultation Codes?
October 10th, 2019 - Chris Woolstenhulme, QCC, CMCS, CPC, CMRS
There are a few payers that have joined with CMS in discontinuing payment for consultation codes. Most recently, Cigna stated that, as of October 19, 2019, they will implement a new policy to deny the following consultation codes: 99241, 99242, 99243, 99244, 99245, 99251, 99252, 99253, 99254 and 99255. United Healthcare announced they ...
Hypertension & ICD-10
October 7th, 2019 - Raquel Shumway
Hypertensive Diseases and ICD-10. Helps and examples for these codes.
CMS and HHS Tighten Enrollment Rules and Increase Penalties
October 1st, 2019 - Wyn Staheli, Director of Research
This ruling impacts what providers and suppliers are required to disclose to be considered eligible to participate in Medicare, Medicaid, and Children's Health Insurance Program (CHIP). The original proposed rule came out in 2016 and this final rule will go into effect on November 4, 2019. There have been known problems ...
Federal Workers Compensation Information
October 1st, 2019 - Wyn Staheli, Director of Research
When federal employees sustain work-related injuries, it does not go through state workers compensation insurance. You must be an enrolled provider to provide services or supplies. The following are some recommended links for additional information about this program. Division of Federal Employees' Compensation (DFEC) website Division of Federal Employees' Compensation (DFEC) provider ...
2020 Official ICD-10-CM Coding Guideline Changes Are Here!
October 1st, 2019 - Wyn Staheli, Director of Research
It's that time of year for offices to get ready for the ICD-10-CM code revisions. As part of that process, it's also good to know what is going on with the ICD-10-CM Official Guidelines for Coding and Reporting. In the examples listed below, strikeout text is deleted and highlighted text ...
The New ICD-10-CM Code Updates Are Here — Are You Ready?
October 1st, 2019 - Aimee Wilcox, CPMA, CCS-P, CST, MA, MT, Director of Content
Chapter 1: Certain Infectious and Parasitic Diseases (A00-B99) A small revision in the description changed[STEC] to (STEC) for B96.21, B96.22, B96.23. Remember, in the instructional guidelines, ( ) parentheses enclose supplementary words not included in the description (or not) and [ ] brackets enclose synonyms, alternative wording, or explanatory phrases. Chapter 2: ...