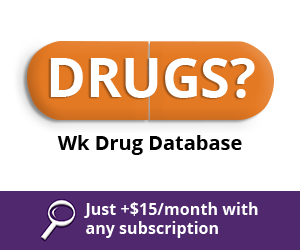 CMS NCD drops clinical trial requirement for FDG PET scans for solid tumors
May 6th, 2014 -
Scott Kraft
0 Votes -

Sign in

to vote or comment.
---
Patients no longer need to be in a CMS-approved clinical trial for physician practices to get paid for doing as many as four FDG PET scans for solid tumors – one for an initial treatment strategy and three to guide subsequent treatments, according to CMS transmittal 8739 to its Medicare Claims Processing Manual.
In some instances, even more than four scans can be done when they are medically necessary, in line with the Medicare Administrative Contractors (MACs) payment policy for exceptions to the frequency limit and billed using the KX modifier (qualify for an exception under the automatic exception process).
The frequency limit is per cancer diagnosis, so a patient who has multiple cancers can get up to four scans when medically necessary for the treatment of each individual diagnosis. This policy change is a national coverage determination (NCD), meaning it applies to all MACs.
The transmittal took effect April 18, but CMS has backdated the change to June 11, 2013. Any claims done on or after June 11 can be resubmitted to the MAC for reconsideration, but won't automatically be reprocessed.
The PET scan CPT® codes addressed under the NCD are 78608, 78811, 78812, 78813, 78814, 78815 and 78816.
Under the new policy, when billing the initial PET scan as part of establishing a treatment strategy for the cancer, you would append modifier PI. Each of the three additional PET scans allowed for subsequent treatment strategy would be billed with the modifier PS.
Whether or not a PET scan is billed with modifier PI doesn't have any bearing on the three PET scan limit for each cancer diagnosis billed with the PS modifier. The fourth PET scan billed with PS will automatically be denied, unless the KX modifier is attached as noted above.
Modifiers Q0 and Q1 for investigational research or clinical trials are no longer required on claims with dates of service on or after June 11, nor is diagnosis code V70.7 for examination of patient in a clinical trial.
When these services are rejected because the PS modifier is not used you may see claim adjustment reason code 4 (the procedure code is inconsistent with the modifier used or a required modifier is missing), remittance advice remark code MA-130 (Your claim contains incomplete and/or invalid information, and no appeal rights are afforded because the claim is unprocessable. Submit a new claim with the correct/complete information).
For a list of the diagnosis codes affected by the NCD change, see page 14 of the attached document.
###
Questions, comments?
If you have questions or comments about this article please contact us. Comments that provide additional related information may be added here by our Editors.
Latest articles: (any category)
Preview the PDGM Calculator for Home Health Today
December 4th, 2019 - Wyn Staheli, Director of Research
Until February 1, 2020, you can preview Find-A-Code's Patient-Driven Groupings Model (PDGM) home health payment calculator by going to https://www.findacode.com/tools/home-health/ .
Hypertension ICD-10-CM Code Reporting Table
November 25th, 2019 - Wyn Staheli, Director of Research
In ICD-10-CM, hypertension code options do not distinguish between malignant and benign or between controlled and uncontrolled. What is important for code selection is knowing if the hypertension is caused by or related to another condition. The following table shows some of these options.
New Medicare Home Health Care Payment Grouper — Are You Ready?
November 25th, 2019 - Wyn Staheli, Director of Research
In 2020, Medicare will begin using a new Patient-Driven Groupings Model (PDGM) for calculating Medicare payment for home health care services. This is probably the biggest change to affect home health care since 2000.
VA: How UCR Charges are Determined
November 20th, 2019 - Chris Woolstenhulme, QCC, CMCS, CPC, CMRS
How does the VA determine charges billed to third party payers for Veterans with private health insurance? According to the VA. "38 C.F.R 17.101 stipulates the basic methodology by which VA bills third party insurance carriers. In order to generate a charge for medical services, VA establishes reasonable charges for five ...
Medical Insurance Coverage for TMJ Disorders (TMD)
November 19th, 2019 - Christine Taxin
It is agreed that TMJ disorders should be covered by insurance. There are often questions whether it is covered by medical insurance or dental insurance and where the line is that separates coverage.Medical Insurance typically is the primary insurance for TMJ disorders. The reason is that joints are found anywhere ...
Changes to Portable X-Ray Requirements
November 19th, 2019 - Wyn Staheli, Director of Research
On September 30, 2019, CMS published a final rule which made changes to portable x-ray services requirements as found in the law.
Q/A: Q/A: How do I Code a Procedure for the Primary Insurance so the Secondary Can Get Billed?
November 19th, 2019 - Wyn Staheli, Director of Research
Question: How do you modify a code submitted to the primary insurance company to let them know it is not covered by them so you can bill to a secondary?