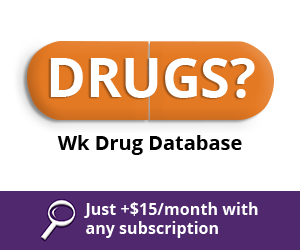 Prepayment Review Battle Plan
April 8th, 2019 - Wyn Staheli, Director of Research
0 Votes -

Sign in

to vote or comment.
---
Any type of payer review can create some headaches for providers and cause problems for a healthcare office. Even for a practice that has taken administrative steps to try and prevent a prepayment review, it can still happen. A prepayment review means that you must include documentation WITH your claim. The payer will review that documentation BEFORE deciding if they will pay your claim. Reviews can take up to 30 days to determine if a claim will be paid. The result can be financially crippling to a practice, especially if one of their biggest payers puts them under prepayment review. So how should you respond when this happens to your practice?
First and foremost - do NOT ignore the problem. It will NOT go away on its own. If you continue to have a high claim error rate, it could lead to more than just a prepayment review. It could lead to a postpayment audit or even being added to an exclusion database. You don't want it to get to that point so you must be proactive.
If the payer denies a claim, find out why! Carefully review the denial explanation and also review their policies. Policies vary between payers so you need to make sure that you know what they are looking for in the documentation. It is up to the provider to ensure that the patient record (documentation) is complete and also clearly indicates the medical necessity of the visit.
Considering that quite often the people reviewing your claim are not of your specialty, your documentation needs to ensure that there is no room for 'guessing' involved on the part of the reviewer. If they can't see it right away, they aren't going to go looking for the required information. They will simply deny your claim. Don't make it easy for them.
Highlight key information that you want them to pay attention to and don't be afraid to appeal their determination if you think that they are wrong. Use CPT guidelines, including CPT Assistant, and quote their own policies, where applicable, to support your appeal.
According to one legal firm, getting off prepayment review will require you to have a high percentage of error-free claims (e.g., 80%). The only way to do that is to make sure that your documentation is up to par and that you know the coding rules. The ChiroCode DeskBook includes comprehensive documentation information and also an "Audit Template" which can be used to assist you in conducting an audit of your own records to look for known problems.
###
Questions, comments?
If you have questions or comments about this article please contact us. Comments that provide additional related information may be added here by our Editors.
Latest articles: (any category)
A Step by Step Guide to Medical Billing
August 20th, 2019 - Christine Taxin
The next 4 weeks we will be providing you with a step by step guide to why medical billing is now part of our Dental future. Dental surgery is performed to treat various conditions of the teeth, jaws, and gums. Surgical procedures that dentists perform include dental implants, treatment for temporomandibular ...
Are You Aware of Medicare Advantage Plans Timely Filing Rules?
August 20th, 2019 - Aimee Wilcox
The Medicare Fee for Service (FFS) program (Traditional or Original Medicare) has a timely filing requirement; a clean claim for services rendered must be received within one year of the date of service or risk payment denial. As any company who has billed Medicare services can attest, the one-year timely filing ...
Understanding Payment Indicators
August 19th, 2019 - Chris Woolstenhulme, QCC, CMCS, CPC, CMRS
Understanding how payment works with Medicare payment indicators and the impact a modifier has on payment is vital to pricing. Even if you are not billing Medicare, most carriers follow Medicare's policies for participating and non-participating rules.  Here is an article from Regence on their policy statement, describing the rules ...
Medical ID Theft
August 16th, 2019 - Namas
Medical ID Theft "So, do you guys think you can do something with that?" John asked angrily at our first meeting with him in August 2017 as he slammed a stack of medical bills, EOBs and collection letters - three inches high - down in front of my partner and I. ...
Healthcare Common Procedure Coding System (HCPCS)
August 13th, 2019 - Chris Woolstenhulme, QCC, CMCS, CPC, CMRS
There are three main code sets and Healthcare Common Procedure Coding System (HCPCS), is the third most common code set used. They are often called Level II codes and are used to report non-physician products supplies and procedures not found in CPT, such as ambulance services, DME, drugs, orthotics, supplies, ...
Q/A: I Billed 2 Units of L3020 and Claim was Denied. Why?
August 13th, 2019 - Brandy Brimhall, CPC, CMCO, CCCPC, CPCO, CPMA
Question: We billed 2 units of L3020 but were denied for not using the right modifiers. What should we do? Answer: Rather than submitting two units of the L3020 to indicate that the patient one orthotic for each foot, you would need to use modifiers identifying left foot and right foot. Appropriate coding ...
Will Medicare Change Their Rules Regarding Coverage of Services Provided by a Chiropractor?
August 13th, 2019 - Wyn Staheli, Director of Research
Two separate pieces of legislation introduced in the House of Representatives (H.R. 2883 and H.R. 3654) have the potential to change some of Medicare's policies regarding doctors of chiropractic. Find out what these two bills are all about and how they could affect Medicare policies.