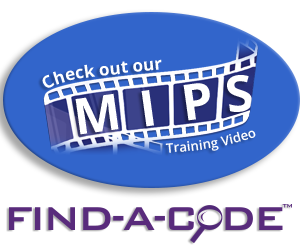 Prepayment Review Battle Plan
April 8th, 2019 - Wyn Staheli, Director of Research
0 Votes -

Sign in

to vote or comment.
---
Any type of payer review can create some headaches for providers and cause problems for a healthcare office. Even for a practice that has taken administrative steps to try and prevent a prepayment review, it can still happen. A prepayment review means that you must include documentation WITH your claim. The payer will review that documentation BEFORE deciding if they will pay your claim. Reviews can take up to 30 days to determine if a claim will be paid. The result can be financially crippling to a practice, especially if one of their biggest payers puts them under prepayment review. So how should you respond when this happens to your practice?
First and foremost - do NOT ignore the problem. It will NOT go away on its own. If you continue to have a high claim error rate, it could lead to more than just a prepayment review. It could lead to a postpayment audit or even being added to an exclusion database. You don't want it to get to that point so you must be proactive.
If the payer denies a claim, find out why! Carefully review the denial explanation and also review their policies. Policies vary between payers so you need to make sure that you know what they are looking for in the documentation. It is up to the provider to ensure that the patient record (documentation) is complete and also clearly indicates the medical necessity of the visit.
Considering that quite often the people reviewing your claim are not of your specialty, your documentation needs to ensure that there is no room for 'guessing' involved on the part of the reviewer. If they can't see it right away, they aren't going to go looking for the required information. They will simply deny your claim. Don't make it easy for them.
Highlight key information that you want them to pay attention to and don't be afraid to appeal their determination if you think that they are wrong. Use CPT guidelines, including CPT Assistant, and quote their own policies, where applicable, to support your appeal.
According to one legal firm, getting off prepayment review will require you to have a high percentage of error-free claims (e.g., 80%). The only way to do that is to make sure that your documentation is up to par and that you know the coding rules. The ChiroCode DeskBook includes comprehensive documentation information and also an "Audit Template" which can be used to assist you in conducting an audit of your own records to look for known problems.
###
Questions, comments?
If you have questions or comments about this article please contact us. Comments that provide additional related information may be added here by our Editors.
Latest articles: (any category)
Don't Let Your QPro Certification(s) Expire! Your Certifications Matter!
June 20th, 2019 - Chris Woolstenhulme, QCC, CMCS, CPC, CMRS
Hello QPro Members, Just a friendly reminder!                                                                                        ...
How to Properly Report Monitoring Patients Taking Blood-thinning Medications
June 18th, 2019 - Wyn Staheli, Director of Research
Codes 93792 and 93792, which were added effective January 1, 2019, have specific guidelines that need to be followed. This article provides some guidance and tips on properly reporting these services.
A United Approach
June 14th, 2019 - Namas
A United Approach As auditors, we all have a different perspective when evaluating documentation. It would be unreasonable to think that we all view things the same way. In my opinion, differing perspectives are what makes a great team because you can coalesce on a particular chart, work it through and ...
Documentation of E/M services for Neurology (Don't Forget the Cardiology Element)
June 13th, 2019 - Chris Woolstenhulme, QCC, CMCS, CPC, CMRS
According to Neurology Clinical Practice and NBIC, the neurologic exam is commonly lacking in documentation due to the extensive requirements needed to capture the appropriate revenue. With the lack of precise documentation, it results in a lower level of E/M than that which is more appropriate, which can cost a physician a lot ...
Medicare Now Reimburses for Remote Monitoring Services (G2010)
June 13th, 2019 - Aimee Wilcox, CPMA, CCS-P, CST, MA, MT, Director of Content
Medicare's 2019 Final Rule approved HCPCS code G2010 for reimbursement, which allows providers to be paid for remote evaluation of images or recorded video submitted to the provider (also known as "store and forward") to establish whether or not a visit is required. This allows providers to get paid for ...
Now is Your Chance to Speak Up! Tell CMS What You Think!
June 13th, 2019 - Chris Woolstenhulme, QCC, CMCS, CPC, CMRS
CMS is asking for your input, we all have ideas on how we would change healthcare documentation requirements and get rid of the burdensome requirements and regulations if it were up to us, so go ahead, speak up! Patients over Paperwork Initiative is being looked at to help significantly cut ...
Spotlight: Anatomy Images
June 13th, 2019 - Brittney Murdock, QCC, CMCS, CPC
When viewing CPT codes, Find-A-Code offers detailed anatomy images and tables to help with coding. For example 28445 offers a table with information to assist classification of gustilo fractures: Click on the image preview from the code information page to expand the image.