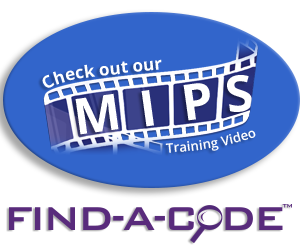 Money In Your Pocket: Balance Bill
December 4th, 2014 - Donna Weinstock
0 Votes -

Sign in

to vote or comment.
---
Do you routinely balance bill your patients? Do you send the statement as soon as you hear from insurance or do you wait until the end of the month?
Balance billing your patients is essential for several reasons. First, it increases your revenue. It may not seem like a lot of money, but the balances of $10 or $20 add up. For surgical balances, the revenue can increase more quickly. Revenue is essential to the practice's viability. The sooner you bill a patient, the sooner you can collect the coinsurance.
Practices should send the statements as soon as they receive the explanation of benefits from insurance. It may seem as if it is a lot of extra work, but the increase in prompt revenue will more than offset the time it takes to send the statement. Waiting until the end of the month puts off the potential for quick turnaround of payments.
Assuming you send statements at the end of the month, it can be several weeks until a patient is billed if an insurance carrier remits payment at the beginning of the month. That could be money in your pocket that isn't there.
Additionally, by sending a statement directly after receiving the EOB, the patient most likely will be expecting the statement. He/she will probably have received their EOB at about the same time as the practice. Hopefully, the patient will pay more promptly. Weeks or months later, the visit may be out of his mind and he may be less likely to pay promptly.
Equally important is that most, if not all of your contractual agreements with the insurance carriers require you to balance bill patients. Insurance carriers assume that the patient is paying his portion of the claim. When this does not happen, both the practice and the patient are in violation.

When an insurance company realizes that the patient was not balanced billed, they may ultimately deny future claims and/or require refunds from the practice. The practice could be penalized for not balance billing.
If a patient does not pay his coinsurance, it is then up to the practice to determine how to proceed. A practice may choose to continue pursuing collections, may send the patient to collection, or potentially write the balance off as a bad debt. It is always best to have a policy and procedure for collecting balances from patients.
Following the policy will help the practice stay compliant. This should help to eliminate bad debts as your patients will realize that your practice requires payment. Payments by patients will significantly increase your revenue. The sooner the patient pays, the sooner your bank account will grow.
Additionally, it is important that practices send their statements monthly. This also increases the revenue. When a practice sends statements sporadically, they lose revenue. Those patients that are making monthly payments on their account may not be regular when their statement is not regular.
Bottom line, it is essential that the practice bill coinsurance in a timely fashion. This allows the practice to increase revenue. Increasing revenue is important to the financial viability of the practice.
###
Questions, comments?
If you have questions or comments about this article please contact us. Comments that provide additional related information may be added here by our Editors.
Latest articles: (any category)
CMS says Codes are on the Move!
December 9th, 2019 - Chris Woolstenhulme, QCC, CMCS, CPC, CMRS
Have you noticed your LCDs are missing something? CMS is moving codes out of LCDs and into Billing and Coding Articles. MACs began moving ICD-10-CM, CPT/HCPCS, Bill Type, and Revenue codes in January 2019, and will continue through January 2020. Therefore, if there is an LCD with its codes removed, you will find ...
Preview the PDGM Calculator for Home Health Today
December 4th, 2019 - Wyn Staheli, Director of Research
Until February 1, 2020, you can preview Find-A-Code's Patient-Driven Groupings Model (PDGM) home health payment calculator by going to https://www.findacode.com/tools/home-health/ .
Hypertension ICD-10-CM Code Reporting Table
November 25th, 2019 - Wyn Staheli, Director of Research
In ICD-10-CM, hypertension code options do not distinguish between malignant and benign or between controlled and uncontrolled. What is important for code selection is knowing if the hypertension is caused by or related to another condition. The following table shows some of these options.
New Medicare Home Health Care Payment Grouper — Are You Ready?
November 25th, 2019 - Wyn Staheli, Director of Research
In 2020, Medicare will begin using a new Patient-Driven Groupings Model (PDGM) for calculating Medicare payment for home health care services. This is probably the biggest change to affect home health care since 2000.
VA: How UCR Charges are Determined
November 20th, 2019 - Chris Woolstenhulme, QCC, CMCS, CPC, CMRS
How does the VA determine charges billed to third party payers for Veterans with private health insurance? According to the VA. "38 C.F.R 17.101 stipulates the basic methodology by which VA bills third party insurance carriers. In order to generate a charge for medical services, VA establishes reasonable charges for five ...
Medical Insurance Coverage for TMJ Disorders (TMD)
November 19th, 2019 - Christine Taxin
It is agreed that TMJ disorders should be covered by insurance. There are often questions whether it is covered by medical insurance or dental insurance and where the line is that separates coverage.Medical Insurance typically is the primary insurance for TMJ disorders. The reason is that joints are found anywhere ...
Changes to Portable X-Ray Requirements
November 19th, 2019 - Wyn Staheli, Director of Research
On September 30, 2019, CMS published a final rule which made changes to portable x-ray services requirements as found in the law.