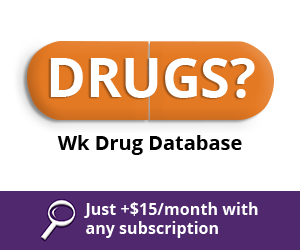 CMS looking for ways to boot providers who don't correct repeated billing problems
January 30th, 2014 - Scott Kraft
0 Votes -

Sign in

to vote or comment.
---
Providers with a history of making the same mistakes over and over again may find themselves on the outside of the Medicare program looking in, if CMS has its way. The agency has formalized a policy to use existing regulations to identify these providers and be able to issue civil monetary penalties against them or even exclude them from the Medicare program.
Keep in mind, these are not providers committing fraud – Medicare policy already allows those providers to face fines, exclusion of even criminal penalties.
These are what CMS refers to as "recalcitrant provider" – those who, despite repeated provider education and prepayment review, continue to make the same mistakes. In explaining its rationale for seeking to fine or exclude these providers, CMS points out that they drain a disproportionate amount of Medicare Administrative Contractor (MAC) resources.
The policy was announced in Transmittal 495 to Medicare's Program Integrity Manual, which states that these providers are abusing Medicare by failing to change after repeated education. This policy can be used now, but is being formalized in Medicare manuals effective Jan. 15, 2014.
It will be up to the MAC to request that CMS look at a provider as a recalcitrant provider. In its policy, CMS says that these providers should not currently be under a fraud investigation, should be on prepayment review at the time of the request, the administrative burden of the provider is known, the provider does not have a successful appeal history and the Medical Director agrees with the medical review determinations.
Once that information is submitted to CMS, the agency will decide whether to include the provider as a recalcitrant provider based on the types of services and volume of services found to not be medically necessary and the pattern of behavior of the provider identified.
The attached transmittal shows the format the MAC must follow in order to go after a recalcitrant provider. The bottom line is, the agency is raising the stakes for providers, making sure that education is being done to correct mistakes and that practices are making a good faith effort to bill correctly, and not allow the MACs medical determination process to be the approach to correct bad claims.
###
Questions, comments?
If you have questions or comments about this article please contact us. Comments that provide additional related information may be added here by our Editors.
Latest articles: (any category)
Act Now on CMS Proposal to Cover Acupuncture for Chronic Low Back Pain
July 17th, 2019 - Wyn Staheli, Director of Research
Now is the time to comment on a proposal to cover acupuncture for chronic low back pain. This comment period is the part of the HHS response to the opioid crisis. You only have until August 14th to officially comment.
Denial Management is Key to Profitability
July 15th, 2019 - Wyn Staheli, Director of Research
A recent article by Modern Medicine cited a report by Becker's Hospital Review which stated that it costs approximately $118 per claim to resolve a claim denial. Granted, these were hospital claims, but the process is essentially the same for outpatient services. In fact, you could say it is...
Q/A: Do I Use 7th Character A for all Sprain/Strain Care Until MMI?
July 15th, 2019 - Wyn Staheli, Director of Research
Question: It is in regards to the Initial and Subsequent 7th digit (A and D) for sprains and strains. Recently, I have been told that I should continue with the A digit until the patient has reached Maximum Medical Improvement (MMI) and then switch over to the D place holder. Is ...
The Importance of Medical Necessity
July 9th, 2019 - Marge McQuade, CMSCS, CHCI, CPOM
ICD-10-CM codes represent the first line of defense when it comes to medical necessity. Correctly chosen diagnosis codes support the reason for the visit as well as the level of the E/M services provided. The issue of medical necessity is one of definitions and communication. What is obvious to the ...
When Can You Bill Orthosis Components Separately?
July 9th, 2019 - Wyn Staheli, Director of Research
Othoses often have extra components. When can you bill those components separately? For example, can you bill for a suspension sleeve (L2397) with a knee orthosis (e.g., L1810)?
Q/A: Can I Put the DC's NPI in Item Number 24J for Massage Services?
July 8th, 2019 - Wyn Staheli, Director of Research
Question: Are there scenarios in which it is acceptable to put the DC's NPI in box 24j for massage services? Answer: While the answer to this is yes, it is essential to understand that there are very limited scenarios. In most cases, Item Number 24J is only for the NPI of the individual ...
Will the New Low Level Laser Therapy Code Solve Your Billing Issues?
July 8th, 2019 - Wyn Staheli, Director of Research
Low level laser therapy (LLLT), also known as cold laser therapy, is a form of phototherapy which uses a device that produces laser beam wavelengths, typically between 600 and 1000 nm and watts from 5–500 milliwatts (mW). It is often used to treat the following: Inflammatory conditions (e.g., Rheumatoid Arthritis, Carpal ...