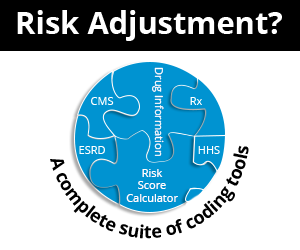 NAMAS Announced New Auditing Credential!
June 29th, 2017 - Shannon DeConda, CPC, CPC-I, CEMC, CMSCS, CPMA
0 Votes -

Sign in

to vote or comment.
---
At NAMAS, we strive to be the industry expert in auditing and compliance education. Each year, we carefully select our weekly webinar topics, annual conference sessions, and speakers to provide you with the type of training and education you need to succeed in your role. We are excited to share that this drive and determination continues into 2017 as we launch our newest auditing credential - Certified Evaluation & Management Auditor (CEMA).
Beginning in 2016, NAMAS administered a series of E&M focused bootcamp training programs across the country. It was during these bootcamps that we discovered the need for a certification that acknowledges and solidifies one's mastery of E&M auditing. Now, beginning in 2017, auditors can achieve this certification by attending our 2-day E&M Auditing BootCamp training program. In this audit tip, I will provide details of how you can train for, achieve, and maintain our new auditing credential.
Why a New Credential?
10 years ago, NAMAS created the CPMA credential that is now part of the AAPC's arsenal of certifications, and we remain strong supporters and trainers of this credential. However, what we have heard from our training attendees has been the concern that their jobs focus them on E&M auditing only and they have no need to train on all portions of auditing- and therefore they requested a more focused training and certification program.
Additionally, the CEMA may be used as a stepping stone for auditors new to the field. E&M is one of the most onerous areas to audit, and having a focused course dedicated to auditing just these services will be a solid foundation for any auditor in healthcare.
The Bootcamp
Beginning in 2017, our E&M Auditing BootCamp will be extended to 2 days. During the first day, you will receive a full day of E&M - focused instruction. We will discuss elements such as documentation guidelines, history of the encounter, medical necessity, medical decision making, audit policy parameters, and more. We'll even discuss the gray areas of E&M auditing that may not always be clear.
The second day of bootcamp will be split - the first half of the day will be hands on, going through E&M auditing examples so that each bootcamp attendee has a solid understanding of E&M auditing. During the second portion of our bootcamp, we will administer the optional certification test to obtain the Certified Evaluation and Management Auditor (CEMA) credential.
Regardless of if you elect to take the exam, each bootcamp attendee will receive a comprehensive curriculum manual that you may use as a helpful resource after the bootcamp is completed, 12 AAPC CEUs which you may use toward your current coding or auditing credential(s), and a 1 year NAMAS membership. Through your NAMAS membership, you will be provided access to monthly webinars to earn additional CEUs, a subscription to BCAdvantage magazine, access to our members only area where you can listen to previous NAMAS webinars, a weekly emailed auditing & compliance tip so you can stay on top of the industry's leading news and events, and much, much more!
The Exam
The exam is a timed, 150 question test that must be completed during the 4 hour time limit. The exam includes 10 E&M- based patient encounters that must be audited by the examiner. Each encounter has 15 corresponding multiple choice questions regarding the audited findings. A passing score of 70% is required to earn the Certified Evaluation & Management Auditor (CEMA) credential. During the exam, testers may use the following resources:
NAMAS Auditing Manuals (either edition)

CPT Book

One Audit Tool

1995/1997/CMS Guidelines
The following is required to be able to sit for the CEMA exam:
Must be a current NAMAS Member

2 Years of E&M coding/auditing experience Attest to reading 1995/1997 Documentation Guidelines within the past 90 days

Current coding certification is strongly encouraged
* Certain qualification are waived for attendees of the E&M Auditing BootCamp
Maintaining Your New Credential
Our goal at NAMAS is to make maintaining your certification simple. Continuing Education Units (CEUs) are about ensuring application and continuing education in E&M auditing. As a CEMA, you will be asked to submit 12 CEUs per year.
NAMAS will accept the following forms of CEUs:
Approved NAMAS Training Events

AHIMA/AAPC CEUs that are specific to auditing and/or E&M services

CEU Exchange Program: Many organizations require QA of their auditors, and NAMAS views this process as continued education and improvement of your knowledge and skill base to act as CEUs. Full information available on our website soon, but the following guide indicates the exchange rate:
95% Precision Rating= 5 CEUs
90% Precision Rating= 4 CEUs
85% Precision Rating= 3 CEUs
80% Precision Rating= 2 CEUs
<79% Precision Rating= 1 CEU
The mission of NAMAS is to set the standard in auditing and education. Throughout 2017, our goal is to continue that mission by providing our onsite and online Medical Auditing BootCamp program as well as our E&M Auditing BootCamp in conjunction with the Certified E&M Auditor (CEMA) credential. To learn more about our E&M Auditing BootCamp, including training schedule, please click here. I wish each of you a happy, healthy and prosperous year ahead!
###
Questions, comments?
If you have questions or comments about this article please contact us. Comments that provide additional related information may be added here by our Editors.
Latest articles: (any category)
How to Properly Report Monitoring Patients Taking Blood-thinning Medications
June 18th, 2019 - Wyn Staheli, Director of Research
Codes 93792 and 93792, which were added effective January 1, 2019, have specific guidelines that need to be followed. This article provides some guidance and tips on properly reporting these services.
A United Approach
June 14th, 2019 - Namas
A United Approach As auditors, we all have a different perspective when evaluating documentation. It would be unreasonable to think that we all view things the same way. In my opinion, differing perspectives are what makes a great team because you can coalesce on a particular chart, work it through and ...
Documentation of E/M services for Neurology (Don't Forget the Cardiology Element)
June 13th, 2019 - Chris Woolstenhulme, QCC, CMCS, CPC, CMRS
According to Neurology Clinical Practice and NBIC, the neurologic exam is commonly lacking in documentation due to the extensive requirements needed to capture the appropriate revenue. With the lack of precise documentation, it results in a lower level of E/M than that which is more appropriate, which can cost a physician a lot ...
Medicare Now Reimburses for Remote Monitoring Services (G2010)
June 13th, 2019 - Aimee Wilcox, CPMA, CCS-P, CST, MA, MT, Director of Content
Medicare's 2019 Final Rule approved HCPCS code G2010 for reimbursement, which allows providers to be paid for remote evaluation of images or recorded video submitted to the provider (also known as "store and forward") to establish whether or not a visit is required. This allows providers to get paid for ...
Now is Your Chance to Speak Up! Tell CMS What You Think!
June 13th, 2019 - Chris Woolstenhulme, QCC, CMCS, CPC, CMRS
CMS is asking for your input, we all have ideas on how we would change healthcare documentation requirements and get rid of the burdensome requirements and regulations if it were up to us, so go ahead, speak up! Patients over Paperwork Initiative is being looked at to help significantly cut ...
Spotlight: Anatomy Images
June 13th, 2019 - Brittney Murdock, QCC, CMCS, CPC
When viewing CPT codes, Find-A-Code offers detailed anatomy images and tables to help with coding. For example 28445 offers a table with information to assist classification of gustilo fractures: Click on the image preview from the code information page to expand the image.
Spotlight: Printing Additional Code Information
June 13th, 2019 - Brittney Murdock, QCC, CMCS, CPC
Did you know you can print the information from Find-A-Code's code information pages? Click the Printer icon on any code information page. You can check/unckeck the boxes at the top to select what information you want to print: It's that easy!