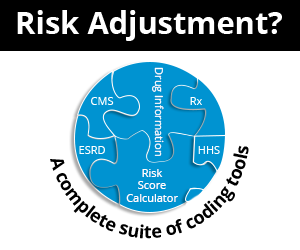 Scoring & Reporting Your Audit Findings
February 2nd, 2018 - Shannon DeConda, CPC, CPC-I, CEMC, CEMA, CPMA, CRTT
0 Votes -

Sign in

to vote or comment.
---
This week we had a great question posted to our online forum, and I thought it would be a nice thought- provoking question for our auditing and compliance tip of the week.
I have a question regarding external audit results. We have recently contracted with a new auditing service to provide external audits for our providers. They do a great job, but the way they score E&M charts is different from our internal policy. If they find that an E&M level is off, no matter how many levels, they count it completely wrong, whereas internally we weight the score so that if it is one level off they get a 90% for that chart, two levels is a 70% and so on.
A question though - would changing the audit score be considered fraud?
There are no "rules" specific to the scoring process of an audit. Well, actually there are not many rules about the compliance auditing. Below this article, you have been provided a link to the Federal Register, specifically the Developing the Compliance Program Guidance for Individual and Small Group Physician Practices. While this is a monotonous 19 page document, it does hold within it the guidance we have regarding the OIG's expectations for compliance and auditing practices associated with an effective program. Interestingly enough, there is no guidance in the Federal Register that pertains to creating audit reports, nor does it refer to reporting the Precision Rating of the provider.
Your Reports: The way your organization chooses to create feedback from a compliance audit is completely at your discretion. Your organization should have guidance within your Auditing Policy, as part of your Compliance Plan that would identify expectations of your standard auditing report. Whether you all choose to include a Precision Rating or not, the report is merely a tool by which to educate the provider and maintain as due diligence of your invested efforts towards compliance.
When our organization provides audit services we would do the same as the company you are using. Why? Because when the OIG states a provider should have a 95% accuracy rating, they mean right or wrong, not by one level or two.
That being said, we provide audits for many organizations that do similar internal scoring mechanisms as you have, and again I am not saying yours is wrong by any means-nor am I saying theirs is wrong. You could approach this one of 2 ways:
Ask the firm to use your scoring policy. Many will honor such requests, and any pushback you may experience from this is NOT due to compliance concerns, but rather it will increase their workload. This takes their team out of their "norms" and requires additional QA to ensure that everything is accurate according to your plan.

Ask the firm to NOT score the audit, to merely provide you with the findings and then use your internal scoring mechanism. Once you receive their reports, while it would cause a bit more work for your team, you could then score them your way prior to distribution.
In 2017, we created a questionnaire to provide rationale to our scoring process for potential clients. We have found that this helps create a project that meets client expectations, while ensuring duplicative efforts are not required to "re-score" our audits. Moving forward, ask ahead for their scoring and reporting practices prior to initiation of the project.
Resource:
https://www.gpo.gov/fdsys/pkg/FR-2000-10-05/pdf/00-25500.pdf
###
Questions, comments?
If you have questions or comments about this article please contact us. Comments that provide additional related information may be added here by our Editors.
Latest articles: (any category)
Act Now on CMS Proposal to Cover Acupuncture for Chronic Low Back Pain
July 17th, 2019 - Wyn Staheli, Director of Research
Now is the time to comment on a proposal to cover acupuncture for chronic low back pain. This comment period is the part of the HHS response to the opioid crisis. You only have until August 14th to officially comment.
Denial Management is Key to Profitability
July 15th, 2019 - Wyn Staheli, Director of Research
A recent article by Modern Medicine cited a report by Becker's Hospital Review which stated that it costs approximately $118 per claim to resolve a claim denial. Granted, these were hospital claims, but the process is essentially the same for outpatient services. In fact, you could say it is...
Q/A: Do I Use 7th Character A for all Sprain/Strain Care Until MMI?
July 15th, 2019 - Wyn Staheli, Director of Research
Question: It is in regards to the Initial and Subsequent 7th digit (A and D) for sprains and strains. Recently, I have been told that I should continue with the A digit until the patient has reached Maximum Medical Improvement (MMI) and then switch over to the D place holder. Is ...
The Importance of Medical Necessity
July 9th, 2019 - Marge McQuade, CMSCS, CHCI, CPOM
ICD-10-CM codes represent the first line of defense when it comes to medical necessity. Correctly chosen diagnosis codes support the reason for the visit as well as the level of the E/M services provided. The issue of medical necessity is one of definitions and communication. What is obvious to the ...
When Can You Bill Orthosis Components Separately?
July 9th, 2019 - Wyn Staheli, Director of Research
Othoses often have extra components. When can you bill those components separately? For example, can you bill for a suspension sleeve (L2397) with a knee orthosis (e.g., L1810)?
Q/A: Can I Put the DC's NPI in Item Number 24J for Massage Services?
July 8th, 2019 - Wyn Staheli, Director of Research
Question: Are there scenarios in which it is acceptable to put the DC's NPI in box 24j for massage services? Answer: While the answer to this is yes, it is essential to understand that there are very limited scenarios. In most cases, Item Number 24J is only for the NPI of the individual ...
Will the New Low Level Laser Therapy Code Solve Your Billing Issues?
July 8th, 2019 - Wyn Staheli, Director of Research
Low level laser therapy (LLLT), also known as cold laser therapy, is a form of phototherapy which uses a device that produces laser beam wavelengths, typically between 600 and 1000 nm and watts from 5–500 milliwatts (mW). It is often used to treat the following: Inflammatory conditions (e.g., Rheumatoid Arthritis, Carpal ...