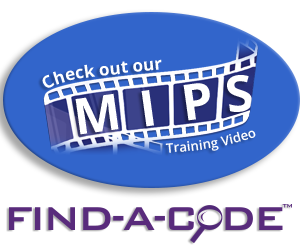 Scoring & Reporting Your Audit Findings
February 2nd, 2018 - Shannon DeConda, CPC, CPC-I, CEMC, CEMA, CPMA, CRTT
0 Votes -

Sign in

to vote or comment.
---
This week we had a great question posted to our online forum, and I thought it would be a nice thought- provoking question for our auditing and compliance tip of the week.
I have a question regarding external audit results. We have recently contracted with a new auditing service to provide external audits for our providers. They do a great job, but the way they score E&M charts is different from our internal policy. If they find that an E&M level is off, no matter how many levels, they count it completely wrong, whereas internally we weight the score so that if it is one level off they get a 90% for that chart, two levels is a 70% and so on.
A question though - would changing the audit score be considered fraud?
There are no "rules" specific to the scoring process of an audit. Well, actually there are not many rules about the compliance auditing. Below this article, you have been provided a link to the Federal Register, specifically the Developing the Compliance Program Guidance for Individual and Small Group Physician Practices. While this is a monotonous 19 page document, it does hold within it the guidance we have regarding the OIG's expectations for compliance and auditing practices associated with an effective program. Interestingly enough, there is no guidance in the Federal Register that pertains to creating audit reports, nor does it refer to reporting the Precision Rating of the provider.
Your Reports: The way your organization chooses to create feedback from a compliance audit is completely at your discretion. Your organization should have guidance within your Auditing Policy, as part of your Compliance Plan that would identify expectations of your standard auditing report. Whether you all choose to include a Precision Rating or not, the report is merely a tool by which to educate the provider and maintain as due diligence of your invested efforts towards compliance.
When our organization provides audit services we would do the same as the company you are using. Why? Because when the OIG states a provider should have a 95% accuracy rating, they mean right or wrong, not by one level or two.
That being said, we provide audits for many organizations that do similar internal scoring mechanisms as you have, and again I am not saying yours is wrong by any means-nor am I saying theirs is wrong. You could approach this one of 2 ways:
Ask the firm to use your scoring policy. Many will honor such requests, and any pushback you may experience from this is NOT due to compliance concerns, but rather it will increase their workload. This takes their team out of their "norms" and requires additional QA to ensure that everything is accurate according to your plan.

Ask the firm to NOT score the audit, to merely provide you with the findings and then use your internal scoring mechanism. Once you receive their reports, while it would cause a bit more work for your team, you could then score them your way prior to distribution.
In 2017, we created a questionnaire to provide rationale to our scoring process for potential clients. We have found that this helps create a project that meets client expectations, while ensuring duplicative efforts are not required to "re-score" our audits. Moving forward, ask ahead for their scoring and reporting practices prior to initiation of the project.
Resource:
https://www.gpo.gov/fdsys/pkg/FR-2000-10-05/pdf/00-25500.pdf
###
Questions, comments?
If you have questions or comments about this article please contact us. Comments that provide additional related information may be added here by our Editors.
Latest articles: (any category)
Q/A: How Many Diagnosis Codes do I use?
April 15th, 2019 - Wyn Staheli, Director of Research
Question: My patient has a lot of chronic conditions. Do I need to include all these on the claim? I know that I can have up to 12 diagnoses codes on a single claim. What if I need more than that? Answer: More is not always better. You only need to ...
Watch out for People-Related 'Gotchas'
April 15th, 2019 - Wyn Staheli, Director of Research
In Chapter 3 — Compliance of the ChiroCode DeskBook, we warn about the dangers of disgruntled people (pages 172-173). Even if we think that we are a wonderful healthcare provider and office, there are those individuals who can and will create problems. As frustrating as it may be, there are ...
Q/A: What do I do When a Medicare Patient Refuses to Sign an ABN?
April 8th, 2019 - Wyn Staheli, Director of Research
Question: What do I do when a Medicare patient refuses to sign an ABN? Answer: That depends on whether the patient is still demanding to have/receive the service/supply. If they aren't demanding the service, then there is no need to force the issue. Just make sure that you still have an ...
Prepayment Review Battle Plan
April 8th, 2019 - Wyn Staheli, Director of Research
Any type of payer review can create some headaches for providers and cause problems for a healthcare office. Even for a practice that has taken administrative steps to try and prevent a prepayment review, it can still happen. A prepayment review means that you must include documentation WITH your claim. ...
Looking Ahead - Changes in Dentistry!
April 3rd, 2019 - Christine Taxin
In the next 10 years, what is the biggest change dentistry will experience? FW: We all know healthcare in the U.S. is changing rapidly. Dentistry is no exception. My opinion is that several big changes are forthcoming. Most often, I think about changes that benefit patients and/or providers. Here are three ...
Q/A: I Submitted a Claim to the VA and it's Being Denied. Why?
April 1st, 2019 - Wyn Staheli, Director of Research
I submitted a claim to the VA and it's being denied. Why? There are several reasons why your claim might be denied by the Veterans Administration (VA). However, without more information about the claim itself (e.g., services billed), we can only provide the following general information about the VA and chiropractic ...
Corrections and Updates
April 1st, 2019 - Wyn Staheli, Director of Research
One constant in our industry is change. Policies change, contracts change, and there are updates. Also, people aren't perfect and mistakes can be made. So this article will cover a variety of topics. Published Articles We appreciate feedback from our valued customers. We have received feedback regarding two of our articles which ...