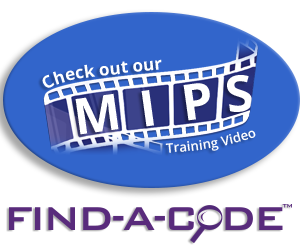 Inpatient critical care: When is it ok to question the medical necessity?
November 24th, 2017 - Stephanie Allard, CPC, CEMA, RHIT
1 Vote -

Sign in

to vote or comment.
---
While critical care may be easily identifiable within documentation it is not always clear if it is medically necessary. As coders, we are taught not to assume and to code directly from what is present in the note. But as auditors, we need to not only apply the documentation guidelines but go a step further and begin to 'read between the lines' to decipher the medical necessity.
Reviewing documentation for medical necessity should be a thought-out process. I have heard coders at times state that a record could not support critical care due to the diagnosis the patient has, which is not a thought-out statement. We are not clinicians and we are not reviewing the medical necessity to go back to a provider and tell them from a clinical perspective that the patient was not critical. By reviewing each portion of the record, we are looking to see if the critical condition of a patient was shown through the documentation. As auditors, it's important to remember we review what is given to us, but at times it's the lack of documentation that did not support the code, not the lack of work done by the provider or lower severity of a patient.
I think the area that most coders and auditors struggle with is when a patient is in inpatient status. It is a common error for providers to bill critical care for every subsequent inpatient visit based on the provider's specialty (e.g. pulmonary, critical care, neurology) and/or the unit that the patient is located in. It is possible for a patient to be in a critical care unit being treated by a pulmonary specialist and critical care not be supported by medical necessity.
Documentation should paint a picture of the patient's severity. This starts with the history where the patient describes the severity of their condition. When I look at a critical care statement and begin to question the medical necessity the history is the first place I go back to re-review. How does the patient describe the severity of their condition? Are they worsening or improving? Do they struggle to answer the questions? Are they able to answer the questions themselves? Are they conscious?
After reviewing how the patient describes their condition, if they are able, I then focus on the physical exam. Three areas of the exam that are a good indication of the patient's condition are constitutional, respiratory, and neurology.
Within constitutional look to see how the provider describes the patient's overall appearance and review the vitals. Does the patient appear to be in distress? Within the vitals is the patient's oxygen level low (lower than 90%)? Are they hypertensive (higher than 140/90) or hypotensive (lower than 90/60)?
For respiratory look to see if the provider describes the patient's respiratory effort. Is the patient struggling to breathe? Are they struggling to breathe while speaking? Are they short of breath? Are they currently on oxygen? For neurology look to see is the patient's mental status is documented. Is the patient disoriented? After reviewing history and exam, begin putting the pieces together and evaluating the described status of the patient with what critical care is. What is critical care? According to CPT guidelines critical care is defined as a critical illness or injury that "acutely impairs one or more vital organ systems such that there is a high probability of imminent or life-threatening deterioration in the patient's condition."
The following areas support the medical necessity of critical care:
An imminent threat to life or bodily function that required immediate intervention
High complexity of decision making to prevent further life-threatening deterioration
Use of advanced technology to prevent life-threatening deterioration
The following areas do not support the medical necessity of critical care:
Daily management of chronic ventilator therapy, unless other critical care services or intervention was required above and beyond the ventilator management
Patient is now improving and there is no longer an immediate threat to life or bodily function
As an auditor, it helps to familiarize yourself with disease progression. If a patient is stated to be hypotensive what does that mean? What are the potential risks to that patient in that moment? Did you know that extreme hypotension can lead to confusion, trouble breathing, irregular pulses and shock?
When thinking of the critical care definition it does not make sense that an entire hospital stay would support critical care on each of those dates. If it did the patient would not be stable enough to be discharged. A patient may be in critical condition in the beginning of their hospital admission, but as the stay progresses and the patient begins to improve and stabilize critical care will no longer be medically necessary.
Overall when auditing and coding critical care remember that critical care is not driven by the specialty of the provider treating the patient, or the unit of the hospital that the patient is admitted to. Each note stands alone and each subsequent visit during an inpatient stay must support a critical level of care on its own.
###
Questions, comments?
If you have questions or comments about this article please contact us. Comments that provide additional related information may be added here by our Editors.
Latest articles: (any category)
Q/A: How Many Diagnosis Codes do I use?
April 15th, 2019 - Wyn Staheli, Director of Research
Question: My patient has a lot of chronic conditions. Do I need to include all these on the claim? I know that I can have up to 12 diagnoses codes on a single claim. What if I need more than that? Answer: More is not always better. You only need to ...
Watch out for People-Related 'Gotchas'
April 15th, 2019 - Wyn Staheli, Director of Research
In Chapter 3 — Compliance of the ChiroCode DeskBook, we warn about the dangers of disgruntled people (pages 172-173). Even if we think that we are a wonderful healthcare provider and office, there are those individuals who can and will create problems. As frustrating as it may be, there are ...
Q/A: What do I do When a Medicare Patient Refuses to Sign an ABN?
April 8th, 2019 - Wyn Staheli, Director of Research
Question: What do I do when a Medicare patient refuses to sign an ABN? Answer: That depends on whether the patient is still demanding to have/receive the service/supply. If they aren't demanding the service, then there is no need to force the issue. Just make sure that you still have an ...
Prepayment Review Battle Plan
April 8th, 2019 - Wyn Staheli, Director of Research
Any type of payer review can create some headaches for providers and cause problems for a healthcare office. Even for a practice that has taken administrative steps to try and prevent a prepayment review, it can still happen. A prepayment review means that you must include documentation WITH your claim. ...
Looking Ahead - Changes in Dentistry!
April 3rd, 2019 - Christine Taxin
In the next 10 years, what is the biggest change dentistry will experience? FW: We all know healthcare in the U.S. is changing rapidly. Dentistry is no exception. My opinion is that several big changes are forthcoming. Most often, I think about changes that benefit patients and/or providers. Here are three ...
Q/A: I Submitted a Claim to the VA and it's Being Denied. Why?
April 1st, 2019 - Wyn Staheli, Director of Research
I submitted a claim to the VA and it's being denied. Why? There are several reasons why your claim might be denied by the Veterans Administration (VA). However, without more information about the claim itself (e.g., services billed), we can only provide the following general information about the VA and chiropractic ...
Corrections and Updates
April 1st, 2019 - Wyn Staheli, Director of Research
One constant in our industry is change. Policies change, contracts change, and there are updates. Also, people aren't perfect and mistakes can be made. So this article will cover a variety of topics. Published Articles We appreciate feedback from our valued customers. We have received feedback regarding two of our articles which ...