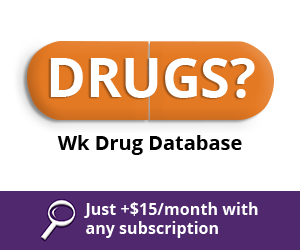 Documentation: Carrying Forward or Ineffective Use of Templates
June 30th, 2017 - Shannon DeConda
0 Votes -

Sign in

to vote or comment.
---
I often receive questions such as the below from our members regarding E&M scoring:
"I have heard that if information is 'cloned' or 'moved forward' from a previous visit, we should not count that info in scoring. However, I have also read that if a provider moves the info forward and also documents that it is the same or unchanged, then we are able to use that information. Can you clarify?"
The problem is that everyone says that CMS says you cannot copy/paste and/or clone documentation, but try to find that in black and white. CMS now has a clarification posted in the Program Integrity Issues in Electronic Health Records: An Overview that defines copy/paste. It does not say it cannot count, but actually gives us a definition of copy/paste. Even this document gives some definition, but unfortunately it does not provide you with concrete guidance on the matter.
What I can say is that I believe documentation is now superseding the actual care of the patient in healthcare, and given that, I think we must use our knowledge and place true relevancy as to what was carried forward. If the PFSH is carried forward- is that truly wrong? Well, considering that Documentation Guidelines (DG) allows a patient themselves to document their own PFSH or ancillary staff to perform the work- as long as the provider has reviewed it- it counts. How can you argue that carrying forward the sit me information, provided it was reviewed by the provider, is any less traumatic?
We know that HPI, Exam, and Medical Decision Making (MDM) must all be specific to the patient encounter and relevant to the patient's presenting problem. Information carried forward may be found in HPI typically occurs when the provider pulls the old HPI from a previous encounter. Provided they then label it as previous HPI and today's HPI for the purposes of good patient care- then it's completely acceptable. Exams are typically not brought forward, but rather a product of "push button finger" within the EMR- so before you consider these as carry forward; consider that the provider may just not be effectively using their templates.
Diagnoses will sometimes carry forward as a problem list for the patient, but again that would not be a problem, because we are only going to count what was relevant to today's encounter. Regarding the data and complexity of what was reviewed, I have seen MANY inpatient EMRs such a Cerner that hold ALL inpatient testing in every note. Again, I'm not going to ping the provider for carrying forward, but rather not count it if he/she doesn't create the relevancy. For example- Patient is IP for 10 days and the chest x-ray from admit day 1 is on my 99231 encounter for day 9 (as well as every day), we must be sensible and understand that unless there is a reasonable cause within the documentation that the provider has needed to re-evaluate that x-ray for 10 days- then we just don't count it.
The plan of care should ALWAYS be patient and encounter specific. I do see more and more that encounters are looking macro populated, but think about what many of these are. For example, Provider told the patient to take vitamins and wash eye lids effectively everyday.... Will that really affect your encounter to a higher level of service? Then let it go!
So, my answer is this: evaluate if the documentation is REALLY carry forward or just an instance of poor template usage. If it is carry forward, is the information carried forward really impacting the care of the patient and pertinent to today's visit?
###
Questions, comments?
If you have questions or comments about this article please contact us. Comments that provide additional related information may be added here by our Editors.
Latest articles: (any category)
The Importance of Medical Necessity
July 9th, 2019 - Marge McQuade, CMSCS, CHCI, CPOM
ICD-10-CM codes represent the first line of defense when it comes to medical necessity. Correctly chosen diagnosis codes support the reason for the visit as well as the level of the E/M services provided. The issue of medical necessity is one of definitions and communication. What is obvious to the ...
When Can You Bill Orthosis Components Separately?
July 9th, 2019 - Wyn Staheli, Director of Research
Othoses often have extra components. When can you bill those components separately? For example, can you bill for a suspension sleeve (L2397) with a knee orthosis (e.g., L1810)?
Q/A: Can I Put the DC's NPI in Item Number 24J for Massage Services?
July 8th, 2019 - Wyn Staheli, Director of Research
Question: Are there scenarios in which it is acceptable to put the DC's NPI in box 24j for massage services? Answer: While the answer to this is yes, it is essential to understand that there are very limited scenarios. In most cases, Item Number 24J is only for the NPI of the individual ...
Will the New Low Level Laser Therapy Code Solve Your Billing Issues?
July 8th, 2019 - Wyn Staheli, Director of Research
Low level laser therapy (LLLT), also known as cold laser therapy, is a form of phototherapy which uses a device that produces laser beam wavelengths, typically between 600 and 1000 nm and watts from 5–500 milliwatts (mW). It is often used to treat the following: Inflammatory conditions (e.g., Rheumatoid Arthritis, Carpal ...
Q/A: Do I Really Need to Have an Interpreter?
July 1st, 2019 - Wyn Staheli, Director of Research
Question: I heard that I need to have an interpreter if someone who only speaks Spanish comes into my office. Is this really true? Answer: Yes! There are both state and federal laws that need to be considered. The applicable federal laws are: Title VI of the Civil Rights Act of 1964, Americans with Disabilities ...
Rules for Rendering Unproven, Investigational or Experimental Procedures
July 1st, 2019 - Brandy Brimhall, CPC, CMCO, CCCPC, CPCO, CPMA
If you haven't reviewed your state guidelines or taken a recent look at third-party payer policies on unproven, investigational or experimental procedures, now is the perfect time to make sure you're up to speed with this important information. Most providers are surprised to see commonly used devices or techniques listed ...
2018 Medicare Improper Payment Report Shows Slight Improvement but There's Still Work to be Done
June 27th, 2019 - Wyn Staheli, Director of Research
The Medicare Improper Payment Report for 2018 is not a measurement of fraud. Rather, it is an estimate of the claims paid by Medicare which did not meet Medicare coverage, coding, and billing rules. The estimated Medicare FFS payment accuracy rate (claims paid correctly) from July 1, 2016 through June 30, 2017, was 91.9 percent. ...