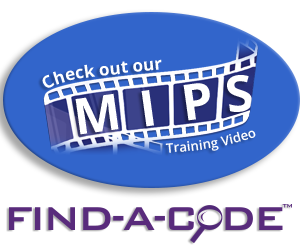 2017 Physical Therapy Evaluation & Management Codes
September 1st, 2017 - Kathy Price, RHIT, CPC, CCS-P, CPMA
0 Votes -

Sign in

to vote or comment.
---
As you know, 2017 brought us new evaluation and management codes for physical and occupational therapy. Now that we have had eight months to implement these codes, it is time to look at how you are doing through an audit of the documentation. When looking at the documentation, all of the basics of documentation did not change and are still required:
Date of service
Reason for encounter (establishes medical necessity)
Relevant history and exam
Patient's progress, response to treatment, changes in treatment
Diagnoses
Plan of care
Legible identity and signature of provider
What has changed is documentation required for the evaluation and re-evaluation of the patient for physical therapy coding. Prior to 2017, the coding was simple and there were no specific documentation requirements. In 2017 CPT introduced three levels of evaluation codes for Physical Therapy and three levels for Occupational Therapy. These include three initial evaluation levels and one level for a re-evaluation. In addition to the new codes, CPT added specific instructions as to what is included in each code. Translation: What needs to be documented to meet that level of service.
At minimum, documentation should include:
History
Exam
Clinical Decision Making
Development of Plan of Care
Sound familiar? The components sound similar to the codes in the Evaluation and Management Chapter of CPT; however, they are quite different. CPT guidelines do a great job in detailing what is required for each code and provide definitions to many of the terms they use in this section. Auditors should read these guidelines carefully before auditing 2017 physical therapy charts.
The Marshfield Clinic provided the industry with an audit sheet for E/M codes from the Evaluation and Management Chapter. Auditors should prepare a similar audit sheet to record their results for physical therapy. The American Physical Therapy Association has a very helpful reference table in grid format on their website. You can easily adapt that grid into an audit sheet/data collection tool for your reviews. The example below is for Physical Therapy and can be easily modified for Occupational Therapy auditing.
Though Medicare (CMS) has decided during the implementation year of 2017 to pay the same rate for each code; be assured this is only temporary and it is important that your documentation support the level you are coding and you are submitting the appropriate level of service. In other words, don't take the easy way out and code the same level for all of your patients because the payment is the same for all three codes. Medicare is analyzing the data you submit and future payments will be based on the 2017 data submitted. Always accurately and completely document the service provided and submit the appropriate code. The American Physical Therapy Association has published a helpful Quick Guide to the 3 Levels of Physical Therapy Evaluation. This guide includes a chart summarizing the requirements for reporting physical therapy services.
###
Questions, comments?
If you have questions or comments about this article please contact us. Comments that provide additional related information may be added here by our Editors.
Latest articles: (any category)
HHS Proposes Significant Changes to Patient Access Rules
February 11th, 2019 - Wyn Staheli, Director of Research
In a significant announcement on February 11, 2019, HHS proposed new rules aimed at improving interoperability of electronic health information. This announcement was made in support of the MyHealthEData initiative which was announced by the Trump administration on March 6, 2018. The goal of that initiative was to break down ...
Charging Missed Appointment Fees for Medicare Patients
February 7th, 2019 - Wyn Staheli, Director of Research
Some providers mistakenly think that they cannot bill a missed appointment fee for Medicare beneficiaries. You can, but Medicare has specific rules that must be followed. These rules are outlined in the Medicare Claims Policy Manual, Chapter 1, Section 30.3.13. You must have an official "Missed Appointment Policy" which is ...
Q/A: Do Digital X-rays Have Their Own Codes?
February 7th, 2019 - Wyn Staheli, Director of Research
Question Are you aware if digital x-ray of the spine requires a different code than plain x-ray? If so, where can I find the information specific to digital x-ray codes? Answer There are no separate codes for digital x-rays. However, there may be modifiers that are required to be submitted with the usual ...
Clinical Staff vs Healthcare Professional
February 5th, 2019 - Chris Woolstenhulme, QCC, CMCS, CPC, CMRS
State scope of practice laws and regulations will help determine who is considered Clinical staff and Other qualified Health Care professionals.  Physician or other qualified healthcare professionals:  Must have a State license, education training showing qualifications as well as facility privileges.  Examples of Qualified Healthcare professionals: (NOTE: this list is not all-inclusive, please refer to your payer ...
BC Advantage Now Offering Q-Pro CEUs!
February 5th, 2019 - Find-A-Code
We are excited to announce BC Advantage is now offering Q-Pro CEUs! It is now even easier to get your QPro CEUs and stay current with BC Advantage: offering news, CEUs, webinars and more. BC Advantage is the largest independent resource provider in the industry for Medical Coders, Medical Billers,...
Attestations Teaching Physicians vs Split Shared Visits
February 1st, 2019 - BC Advantage
Physicians often use the term "attestation" to refer to any kind of statement they insert into a progress note for an encounter involving work by a resident, non-physician practitioner (NPP), or scribe. However, for compliance and documentation purposes, "attestation" has a specific meaning and there are distinct requirements for what ...
Q/A: Can I Bill a Review of X-Rays?
February 1st, 2019 - Wyn Staheli, Director of Research & Aimee Wilcox, CPMA, CCS-P, CMHP, CST, MA, MT
It is not unusual for a healthcare provider to review x-rays taken and professionally read by another entity. Questions arise regarding how to bill this second review. It is essential to keep in mind that the global (complete) service of taking an x-ray is composed of both a professional and ...