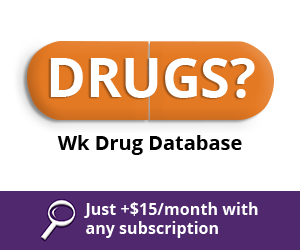 Focus on Clinical Documentation to Improve Coding and Audit Results
June 29th, 2017 - Betty Stump, MHS, RHIT, CPC, CCS-P, CPMA, CDIP
0 Votes -

Sign in

to vote or comment.
---
Auditors spend their day surrounded by the end product of the health care process. Those CPT, HCPCS and ICD-10-CM codes generated as a result of services provided to the patient. Our work is focused on determining if those codes have been correctly assigned based on the content of the medical record documentation. All too often however, auditors consider deficiencies and errors to be an error of coding when in fact, the errors arise from the clinical documentation. Just as a kitchen can only produce tasty, delicious meals when the ingredients available are fresh, wholesome and high-quality, healthcare providers can only generate accurate, specific and correct codes when the quality of the documentation is at its best. It's important for auditors to both understand and educate providers not just on how to improve their coding, but rather how to improve their clinical documentation.
The idea of 'clinical documentation improvement' (CDI) comes from inpatient hospital care. Generally, specially trained nurse reviewers or health information management specialists are known as clinical documentation specialists (CDS's). They work to ensure the hospital medical record documentation is clinically accurate and specific and fully captures clinical severity of illness (SOI), complications and comorbidities (CC), risk of mortality (ROM), and any condition present at the time of admission (POA). Hospitals have quickly come to recognize the value of documentation that is accurate and clinically appropriate in ensuring appropriate billing and to assist in preventing unnecessary claim denials. Auditors working in physician offices and other ambulatory care settings should look to CDI as a method to improve the quality and accuracy of the physician's coding. Physicians can be frustrated when faced with audits deemed as 'failing' and can be difficult to engage in discussions to improve coding quality. By focusing on clinical documentation, auditors can help reduce physician frustration and support quality patient care by ensuring clinical information is complete and compliant from the start. Furthermore, shifts in modern healthcare with increasing focus on medical necessity, quality, and outcome measures make it an opportune time for auditors to become champions of clinical documentation improvement.
A 2016 article published in the AHIMA Journal sums up the idea of CDI in the physician office with the following statements:
Documentation quality begins in the outpatient setting. Physicians who document well in their practices help establish a baseline for patient severity and justify medical necessity for inpatient services. Quality documentation enhances outcomes and ensures accurate revenue. Now is the time to evaluate needs, build partnerships, and begin the important task of improving physician practice documentation.
It's time for auditors to move beyond the codes and work together with healthcare providers to improve the clinical record so the services rendered are accurately, compliantly, and correctly reported.
###
Questions, comments?
If you have questions or comments about this article please contact us. Comments that provide additional related information may be added here by our Editors.
Latest articles: (any category)
Q/A: How Many Diagnosis Codes do I use?
April 15th, 2019 - Wyn Staheli, Director of Research
Question: My patient has a lot of chronic conditions. Do I need to include all these on the claim? I know that I can have up to 12 diagnoses codes on a single claim. What if I need more than that? Answer: More is not always better. You only need to ...
Watch out for People-Related 'Gotchas'
April 15th, 2019 - Wyn Staheli, Director of Research
In Chapter 3 — Compliance of the ChiroCode DeskBook, we warn about the dangers of disgruntled people (pages 172-173). Even if we think that we are a wonderful healthcare provider and office, there are those individuals who can and will create problems. As frustrating as it may be, there are ...
Q/A: What do I do When a Medicare Patient Refuses to Sign an ABN?
April 8th, 2019 - Wyn Staheli, Director of Research
Question: What do I do when a Medicare patient refuses to sign an ABN? Answer: That depends on whether the patient is still demanding to have/receive the service/supply. If they aren't demanding the service, then there is no need to force the issue. Just make sure that you still have an ...
Prepayment Review Battle Plan
April 8th, 2019 - Wyn Staheli, Director of Research
Any type of payer review can create some headaches for providers and cause problems for a healthcare office. Even for a practice that has taken administrative steps to try and prevent a prepayment review, it can still happen. A prepayment review means that you must include documentation WITH your claim. ...
Looking Ahead - Changes in Dentistry!
April 3rd, 2019 - Christine Taxin
In the next 10 years, what is the biggest change dentistry will experience? FW: We all know healthcare in the U.S. is changing rapidly. Dentistry is no exception. My opinion is that several big changes are forthcoming. Most often, I think about changes that benefit patients and/or providers. Here are three ...
Q/A: I Submitted a Claim to the VA and it's Being Denied. Why?
April 1st, 2019 - Wyn Staheli, Director of Research
I submitted a claim to the VA and it's being denied. Why? There are several reasons why your claim might be denied by the Veterans Administration (VA). However, without more information about the claim itself (e.g., services billed), we can only provide the following general information about the VA and chiropractic ...
Corrections and Updates
April 1st, 2019 - Wyn Staheli, Director of Research
One constant in our industry is change. Policies change, contracts change, and there are updates. Also, people aren't perfect and mistakes can be made. So this article will cover a variety of topics. Published Articles We appreciate feedback from our valued customers. We have received feedback regarding two of our articles which ...