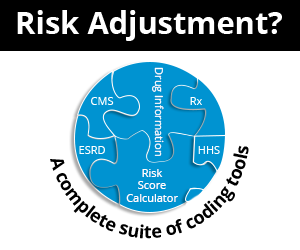 Focus on Clinical Documentation to Improve Coding and Audit Results
June 29th, 2017 - Betty Stump, MHS, RHIT, CPC, CCS-P, CPMA, CDIP
0 Votes -

Sign in

to vote or comment.
---
Auditors spend their day surrounded by the end product of the health care process. Those CPT, HCPCS and ICD-10-CM codes generated as a result of services provided to the patient. Our work is focused on determining if those codes have been correctly assigned based on the content of the medical record documentation. All too often however, auditors consider deficiencies and errors to be an error of coding when in fact, the errors arise from the clinical documentation. Just as a kitchen can only produce tasty, delicious meals when the ingredients available are fresh, wholesome and high-quality, healthcare providers can only generate accurate, specific and correct codes when the quality of the documentation is at its best. It's important for auditors to both understand and educate providers not just on how to improve their coding, but rather how to improve their clinical documentation.
The idea of 'clinical documentation improvement' (CDI) comes from inpatient hospital care. Generally, specially trained nurse reviewers or health information management specialists are known as clinical documentation specialists (CDS's). They work to ensure the hospital medical record documentation is clinically accurate and specific and fully captures clinical severity of illness (SOI), complications and comorbidities (CC), risk of mortality (ROM), and any condition present at the time of admission (POA). Hospitals have quickly come to recognize the value of documentation that is accurate and clinically appropriate in ensuring appropriate billing and to assist in preventing unnecessary claim denials. Auditors working in physician offices and other ambulatory care settings should look to CDI as a method to improve the quality and accuracy of the physician's coding. Physicians can be frustrated when faced with audits deemed as 'failing' and can be difficult to engage in discussions to improve coding quality. By focusing on clinical documentation, auditors can help reduce physician frustration and support quality patient care by ensuring clinical information is complete and compliant from the start. Furthermore, shifts in modern healthcare with increasing focus on medical necessity, quality, and outcome measures make it an opportune time for auditors to become champions of clinical documentation improvement.
A 2016 article published in the AHIMA Journal sums up the idea of CDI in the physician office with the following statements:
Documentation quality begins in the outpatient setting. Physicians who document well in their practices help establish a baseline for patient severity and justify medical necessity for inpatient services. Quality documentation enhances outcomes and ensures accurate revenue. Now is the time to evaluate needs, build partnerships, and begin the important task of improving physician practice documentation.
It's time for auditors to move beyond the codes and work together with healthcare providers to improve the clinical record so the services rendered are accurately, compliantly, and correctly reported.
###
Questions, comments?
If you have questions or comments about this article please contact us. Comments that provide additional related information may be added here by our Editors.
Latest articles: (any category)
Act Now on CMS Proposal to Cover Acupuncture for Chronic Low Back Pain
July 17th, 2019 - Wyn Staheli, Director of Research
Now is the time to comment on a proposal to cover acupuncture for chronic low back pain. This comment period is the part of the HHS response to the opioid crisis. You only have until August 14th to officially comment.
Denial Management is Key to Profitability
July 15th, 2019 - Wyn Staheli, Director of Research
A recent article by Modern Medicine cited a report by Becker's Hospital Review which stated that it costs approximately $118 per claim to resolve a claim denial. Granted, these were hospital claims, but the process is essentially the same for outpatient services. In fact, you could say it is...
Q/A: Do I Use 7th Character A for all Sprain/Strain Care Until MMI?
July 15th, 2019 - Wyn Staheli, Director of Research
Question: It is in regards to the Initial and Subsequent 7th digit (A and D) for sprains and strains. Recently, I have been told that I should continue with the A digit until the patient has reached Maximum Medical Improvement (MMI) and then switch over to the D place holder. Is ...
The Importance of Medical Necessity
July 9th, 2019 - Marge McQuade, CMSCS, CHCI, CPOM
ICD-10-CM codes represent the first line of defense when it comes to medical necessity. Correctly chosen diagnosis codes support the reason for the visit as well as the level of the E/M services provided. The issue of medical necessity is one of definitions and communication. What is obvious to the ...
When Can You Bill Orthosis Components Separately?
July 9th, 2019 - Wyn Staheli, Director of Research
Othoses often have extra components. When can you bill those components separately? For example, can you bill for a suspension sleeve (L2397) with a knee orthosis (e.g., L1810)?
Q/A: Can I Put the DC's NPI in Item Number 24J for Massage Services?
July 8th, 2019 - Wyn Staheli, Director of Research
Question: Are there scenarios in which it is acceptable to put the DC's NPI in box 24j for massage services? Answer: While the answer to this is yes, it is essential to understand that there are very limited scenarios. In most cases, Item Number 24J is only for the NPI of the individual ...
Will the New Low Level Laser Therapy Code Solve Your Billing Issues?
July 8th, 2019 - Wyn Staheli, Director of Research
Low level laser therapy (LLLT), also known as cold laser therapy, is a form of phototherapy which uses a device that produces laser beam wavelengths, typically between 600 and 1000 nm and watts from 5–500 milliwatts (mW). It is often used to treat the following: Inflammatory conditions (e.g., Rheumatoid Arthritis, Carpal ...