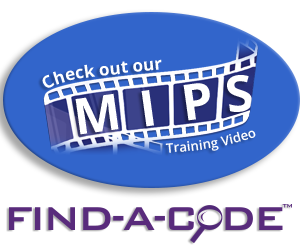 Chart Auditing For Beginners
August 11th, 2017 - Michelle West, CPC, CEMC, CPMA, CRC
0 Votes -

Sign in

to vote or comment.
---
In the new year, have you found yourself in the new role of performing internal chart audits for your organization? Are you often finding yourself saying "Now What?!" First, take a deep breath and start with the basics. In this week's tip, I will review the very basic tips and principles to help you in your new role.
First, begin by gathering reliable resources. Also, look for proper training from industry experts or those who were in the role prior. Once you have determined the type of audits that you will be performing (Medicare, commercial carrier, etc.), begin by researching the guidelines. It's best to begin with the CMS 1995 and 1997 Documentation Guidelines as well as the CMS Claims Processing Manual, and AMA CPT Guidelines.
Next, don't forget that you're not alone! Tap into the resources and training available to you, such as those offered through a NAMAS membership to receive ongoing education, certification and support. The next thing you'll need is a good auditing tool. When choosing and audit tool (or two), be sure that it'll work best for your role in your organization, and is most conducive to your practice's specialty.
To continue, determine your audit sample. A good idea is to do a utilization review to determine any potential areas of risk for your first audit sample. A utilization review determines which codes are most used by your organization. This will help you to review for accuracy, identify any potential areas of risk, and help you identify any billing irregularities, etc. If you do not have a billing system analyst within your organization who can assist you with a utilization review, consider enlisting the help of a good source.
Using random sampling when selecting your audit sample will help eliminate bias in terms of units. Be sure that you are choosing an amount of charts for review that best minimizes sampling errors (if too large), or so small that it doesn't accurately portray the code population being reviewed. A good beginning number may be 20 charts per provider.
Before you begin auditing, you should review your organization's audit policy or compliance plan. This should outline all internal policies, methodologies, how grey areas are addressed, etc. I wish you best of luck in your new role!
###
Questions, comments?
If you have questions or comments about this article please contact us. Comments that provide additional related information may be added here by our Editors.
Latest articles: (any category)
Q/A: How Many Diagnosis Codes do I use?
April 15th, 2019 - Wyn Staheli, Director of Research
Question: My patient has a lot of chronic conditions. Do I need to include all these on the claim? I know that I can have up to 12 diagnoses codes on a single claim. What if I need more than that? Answer: More is not always better. You only need to ...
Watch out for People-Related 'Gotchas'
April 15th, 2019 - Wyn Staheli, Director of Research
In Chapter 3 — Compliance of the ChiroCode DeskBook, we warn about the dangers of disgruntled people (pages 172-173). Even if we think that we are a wonderful healthcare provider and office, there are those individuals who can and will create problems. As frustrating as it may be, there are ...
Q/A: What do I do When a Medicare Patient Refuses to Sign an ABN?
April 8th, 2019 - Wyn Staheli, Director of Research
Question: What do I do when a Medicare patient refuses to sign an ABN? Answer: That depends on whether the patient is still demanding to have/receive the service/supply. If they aren't demanding the service, then there is no need to force the issue. Just make sure that you still have an ...
Prepayment Review Battle Plan
April 8th, 2019 - Wyn Staheli, Director of Research
Any type of payer review can create some headaches for providers and cause problems for a healthcare office. Even for a practice that has taken administrative steps to try and prevent a prepayment review, it can still happen. A prepayment review means that you must include documentation WITH your claim. ...
Looking Ahead - Changes in Dentistry!
April 3rd, 2019 - Christine Taxin
In the next 10 years, what is the biggest change dentistry will experience? FW: We all know healthcare in the U.S. is changing rapidly. Dentistry is no exception. My opinion is that several big changes are forthcoming. Most often, I think about changes that benefit patients and/or providers. Here are three ...
Q/A: I Submitted a Claim to the VA and it's Being Denied. Why?
April 1st, 2019 - Wyn Staheli, Director of Research
I submitted a claim to the VA and it's being denied. Why? There are several reasons why your claim might be denied by the Veterans Administration (VA). However, without more information about the claim itself (e.g., services billed), we can only provide the following general information about the VA and chiropractic ...
Corrections and Updates
April 1st, 2019 - Wyn Staheli, Director of Research
One constant in our industry is change. Policies change, contracts change, and there are updates. Also, people aren't perfect and mistakes can be made. So this article will cover a variety of topics. Published Articles We appreciate feedback from our valued customers. We have received feedback regarding two of our articles which ...