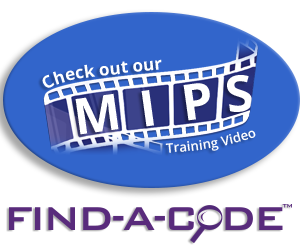 Benchmarks
December 19th, 2016 - Wyn Staheli, Director of Research
0 Votes -

Sign in

to vote or comment.
---
Benchmarking is simply a standard or point of reference against which things may be compared or assessed. For all businesses, it is a way of comparing your business processes to another business in the same industry to determine where shortfalls exist or improvements can be made to maintain profitability.
Wikipedia states that "benchmarking is the process of comparing one's business processes and performance metrics to industry bests and best practices from other companies. Dimensions typically measured are quality, time and cost. In the process of best practice benchmarking, management identifies the best firms in their industry, or in another industry where similar processes exist, and compares the results and processes of those studied (the "targets") to one's own results and processes. In this way, they learn how well the targets perform and, more importantly, the business processes that explain why these firms are successful."
When it comes to the healthcare practice, the payer and the healthcare provider can have different end-goals and purposes when it comes to benchmarking.
THE PAYER PERSPECTIVE
All businesses seek to maximize profitability and this includes payers. Payers have been facing problems with fraud and abuse within the healthcare payment system and so they must protect their assets while maintaining high quality care for their beneficiaries. Benchmarking is one way to accomplish these goals.
One method payers use to identify fraudulent practices is computerized auditing systems. These analyze submitted claims data among all specialties and all types of services from ALL claims submitted to the payer. This data includes information on patient status, diagnosis and procedure codes, as well as specialty, which is then aggregated and analyzed to find providers who are falling outside statistical norms. Providers falling outside the statistical norms are referred to as "outliers."
As an example, Medicare reported data analysis of the chiropractic specialty from 2012 demonstrated a distribution of Chiropractic Manipulation Therapy (CMT) codes as follows: 98940-32%, 98941-61%, and 98942- 7%. These percentages identify the "norm" for these services. Providers who perform these services at a significantly higher or lower percentage rate than the "norm" would be considered "outliers" and flagged for a potential audit.
Keep in mind that there are reasons why a payer could have different benchmark results than the provider. For example, providers may be focusing on a highly specialized population, or the provider may be billing inaccurately, causing a skewed "norm" result. Some providers purposely downcode services in an attempt to avoid being seen as an outlier to avoid audits and allegations of fraud, which can then result in an inaccurate norm.
Regardless of the reasons for differences, it is prudent for all healthcare providers and managers to review any available payer benchmark information and then perform their own data analysis. If their percentages are far different than what the payer is reporting, then they should analyze (self-audit) their documentation and coding practices to ensure full compliance. If they find that their documentation correctly supports the services they are reporting, the discrepancy doesn't matter because an audit initiated by the payer will reveal the appropriateness of their billings.
TIP: See Chapter 3 -- Compliance in the DeskBook for information on performing self-audits.
Caution: Never change your billing by either downcoding or upcoding to try and match payer benchmarks - that is fraud. Services rendered and billed should ALWAYS be based on clinical need (medical necessity) and be fully supported by appropriate documentation.
THE PROVIDER PERSPECTIVE
Providers should approach benchmarking from both operational (profitability) and quality standpoints. A recent article in Medical Economics pointed out that providers need to address quality measures before they are affected by payment processes.
Operational benchmarking addresses staffing, productivity, and work flow. It seeks to address questions such as:
How many patients are seen per day/month?
Is your practice performing more/fewer procedures this month/year?
Are you paying out too much in overtime?
Which advertising methods demonstrate the best return on investment?
What are your patient retention rates?
Revenue benchmarking seeks to answer questions such as:
Are your payer contracts and reimbursement rates creating a financial strain?
Have your claims rejection or denial rates changed?
Are your collection rates appropriate or are they causing problems?
Quality benchmarking can easily be identified by reviewing quality measures from CMS' Quality Payment Program. Reviews should focus on quality measures such as:
Patient safety
Patient outcomes
Patient satisfaction
Compare this month to last month, and this time of the year to last year at the same time. Analyze input and output. Knowledge is power. Benchmarking helps you set goals and optimize performance to keep your practice healthy all year.
Caution: Do not set benchmarks that could be considered inappropriate or even fraudulent. For example, it would be appropriate to set a goal of increasing new patients by 10%. However, to set a benchmark for increasing certain types of services when there is no clinical necessity indicated is inappropriate. For example, to set a benchmark of a 20% increase in lab testing could set your practice up for a potential auditing problem.
TIP: Many practice management companies offer courses and further information to help providers appropriately benchmark their practice. Take advantage of these opportunities to help grow your practice.
SUMMARY
The bottom line is that as payment systems move to embrace quality measures, benchmarking will continue to play an important role when it comes to reimbursement. Providers need to take advantage of available data to perform their own self-audits and benchmark analysis.
###
Questions, comments?
If you have questions or comments about this article please contact us. Comments that provide additional related information may be added here by our Editors.
Latest articles: (any category)
Act Now on CMS Proposal to Cover Acupuncture for Chronic Low Back Pain
July 17th, 2019 - Wyn Staheli, Director of Research
Now is the time to comment on a proposal to cover acupuncture for chronic low back pain. This comment period is the part of the HHS response to the opioid crisis. You only have until August 14th to officially comment.
Denial Management is Key to Profitability
July 15th, 2019 - Wyn Staheli, Director of Research
A recent article by Modern Medicine cited a report by Becker's Hospital Review which stated that it costs approximately $118 per claim to resolve a claim denial. Granted, these were hospital claims, but the process is essentially the same for outpatient services. In fact, you could say it is...
Q/A: Do I Use 7th Character A for all Sprain/Strain Care Until MMI?
July 15th, 2019 - Wyn Staheli, Director of Research
Question: It is in regards to the Initial and Subsequent 7th digit (A and D) for sprains and strains. Recently, I have been told that I should continue with the A digit until the patient has reached Maximum Medical Improvement (MMI) and then switch over to the D place holder. Is ...
The Importance of Medical Necessity
July 9th, 2019 - Marge McQuade, CMSCS, CHCI, CPOM
ICD-10-CM codes represent the first line of defense when it comes to medical necessity. Correctly chosen diagnosis codes support the reason for the visit as well as the level of the E/M services provided. The issue of medical necessity is one of definitions and communication. What is obvious to the ...
When Can You Bill Orthosis Components Separately?
July 9th, 2019 - Wyn Staheli, Director of Research
Othoses often have extra components. When can you bill those components separately? For example, can you bill for a suspension sleeve (L2397) with a knee orthosis (e.g., L1810)?
Q/A: Can I Put the DC's NPI in Item Number 24J for Massage Services?
July 8th, 2019 - Wyn Staheli, Director of Research
Question: Are there scenarios in which it is acceptable to put the DC's NPI in box 24j for massage services? Answer: While the answer to this is yes, it is essential to understand that there are very limited scenarios. In most cases, Item Number 24J is only for the NPI of the individual ...
Will the New Low Level Laser Therapy Code Solve Your Billing Issues?
July 8th, 2019 - Wyn Staheli, Director of Research
Low level laser therapy (LLLT), also known as cold laser therapy, is a form of phototherapy which uses a device that produces laser beam wavelengths, typically between 600 and 1000 nm and watts from 5–500 milliwatts (mW). It is often used to treat the following: Inflammatory conditions (e.g., Rheumatoid Arthritis, Carpal ...