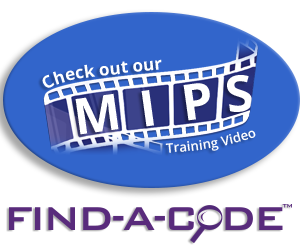 We've Always Done It This Way and Other Challenges in Education
October 19th, 2018 - BC Advantage
1 Vote -

Sign in

to vote or comment.
---
As coders, auditors, and compliance professionals, we are the provider's advocates in closing the gap between what is medically necessary and what is required for documentation. Sometimes that places us in the role where we need to save our clinicians from themselves, and the patterns they have fallen into.
"Other providers would know that meant...."
This is one sentiment that we all have had at one time, or another. If it comes easy to us, or if we could learn something, human nature is to presume it is shared knowledge across all people of the same position. Many providers presume that the documentation makes it clear to any other provider, because they hold the assumption of shared knowledge. Unfortunately, this is an assumption that could be life-threatening.
The reason the documentation needs to be clear, is not just for supporting the medical necessity of an encounter, but also to show other providers what the thoughts, concerns, and plan are for the patient. If every provider would instinctively understand lab values, and imaging findings, there would be no need for specialty consultations.
"Dr. XYZ does it that way, and I don't see them getting in trouble"
"We've always done it that way"
"If it gets paid, why does it matter"
We have heard it all, across the nation. As a compliance educator, there are few things more challenging than the roadblocks clinicians throw up to prevent themselves from feeling like they have failed at something. They are constantly having to prove themselves as a student, a resident, a clinician, in journals, in specialized research, and the list goes on. The very act of getting into medical school, and getting their license is such an intense process that the idea of failing, even at something as subjective as coding, creates an instant response of self-preservation.
It is our job to show them that it is not that they have failed, but rather that the documentation has gaps that we can help to fill in. As their advocate, we need to show them that it is less about the score of the audit, but the opportunities that have been identified. A provider may fail at 100%, but that doesn't mean that they have deliberately committed fraud, or that they don't know anything about coding. It simply means that we have areas to help shift the focus and that we support them in capturing the work they do.
If you walk into an education session thinking that they were wrong, or doing it on purpose, or that you know more than them, they will never feel safe in learning from you. In thousands of reviews, there have only been a select few that have deliberately coded things that they knew were not supported. That leaves the majority of the providers that really are doing their best. It is a process issue, and we need to help them to understand that it's not their failure. When a provider does not see the purpose of the documentation requirements, they have a hard time accepting that it needs to be captured.
We are their advocate, not their adversary.
---
This Week's Audit Tip Written By:
Omega Renne, CPC CPCO, CPMA, CEMC, CIMC
Omega is a compliance consultant for our parent organization, DoctorsManagement.
###
Questions, comments?
If you have questions or comments about this article please contact us. Comments that provide additional related information may be added here by our Editors.
Latest articles: (any category)
Healthcare Common Procedure Coding System (HCPCS)
August 13th, 2019 - Chris Woolstenhulme, QCC, CMCS, CPC, CMRS
There are three main code sets and Healthcare Common Procedure Coding System (HCPCS), is the third most common code set used. They are often called Level II codes and are used to report non-physician products supplies and procedures not found in CPT, such as ambulance services, DME, drugs, orthotics, supplies, ...
Q/A: I Billed 2 Units of L3020 and Claim was Denied. Why?
August 13th, 2019 - Brandy Brimhall, CPC, CMCO, CCCPC, CPCO, CPMA
Question: We billed 2 units of L3020 but were denied for not using the right modifiers. What should we do? Answer: Rather than submitting two units of the L3020 to indicate that the patient one orthotic for each foot, you would need to use modifiers identifying left foot and right foot. Appropriate coding ...
Will Medicare Change Their Rules Regarding Coverage of Services Provided by a Chiropractor?
August 13th, 2019 - Wyn Staheli, Director of Research
Two separate pieces of legislation introduced in the House of Representatives (H.R. 2883 and H.R. 3654) have the potential to change some of Medicare's policies regarding doctors of chiropractic. Find out what these two bills are all about and how they could affect Medicare policies.
The OIG Work Plan: What Is It and Why Should I Care?
August 9th, 2019 - Namas
The Department of Health and Human Services (HHS) founded its Office of Inspector General (OIG) in 1976 and tasked it with the responsibility to combat waste, fraud, and abuse within Medicare, Medicaid, and the other HHS programs. With approximately 1,600 employees, HHS OIG is the largest inspector general's office within ...
CMS Proposes to Reverse E/M Stance to Align with AMA Revisions
August 6th, 2019 - Wyn Staheli, Director of Research
On July 29, 2019, CMS released their proposed rule for the Medicare Physician Fee Schedule for 2020. Last year's final rule "finalized the assignment of a single payment rate for levels 2 through 4 office/outpatient E/M visits beginning in CY 2021." It also changed some of the documentation requirements (e.g., ...
Q/A: What if my Patient Refuses to Fill out the Outcome Assessment Questionnaire?
August 6th, 2019 - ChiroCode
Question: What if my Medicare patient refuses to fill out the outcome assessment questionnaire? Answer: Inform the patient that Medicare requires that you demonstrate functional improvement in order for them to determine if the care is medically necessary. In other words, they may have to pay for the care out of pocket if ...
The Slippery Slope For CDI Specialists
August 2nd, 2019 - Namas
Who knew that when Jack & Jill when up the hill to fetch a pail of water, they would have to ensure that in order to keep the level of water the same on the way back down, they would need to both support the pail. Many of you in this industry are ...