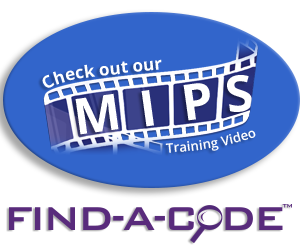 We've Always Done It This Way and Other Challenges in Education
October 19th, 2018 - BC Advantage
1 Vote -

Sign in

to vote or comment.
---
As coders, auditors, and compliance professionals, we are the provider's advocates in closing the gap between what is medically necessary and what is required for documentation. Sometimes that places us in the role where we need to save our clinicians from themselves, and the patterns they have fallen into.
"Other providers would know that meant...."
This is one sentiment that we all have had at one time, or another. If it comes easy to us, or if we could learn something, human nature is to presume it is shared knowledge across all people of the same position. Many providers presume that the documentation makes it clear to any other provider, because they hold the assumption of shared knowledge. Unfortunately, this is an assumption that could be life-threatening.
The reason the documentation needs to be clear, is not just for supporting the medical necessity of an encounter, but also to show other providers what the thoughts, concerns, and plan are for the patient. If every provider would instinctively understand lab values, and imaging findings, there would be no need for specialty consultations.
"Dr. XYZ does it that way, and I don't see them getting in trouble"
"We've always done it that way"
"If it gets paid, why does it matter"
We have heard it all, across the nation. As a compliance educator, there are few things more challenging than the roadblocks clinicians throw up to prevent themselves from feeling like they have failed at something. They are constantly having to prove themselves as a student, a resident, a clinician, in journals, in specialized research, and the list goes on. The very act of getting into medical school, and getting their license is such an intense process that the idea of failing, even at something as subjective as coding, creates an instant response of self-preservation.
It is our job to show them that it is not that they have failed, but rather that the documentation has gaps that we can help to fill in. As their advocate, we need to show them that it is less about the score of the audit, but the opportunities that have been identified. A provider may fail at 100%, but that doesn't mean that they have deliberately committed fraud, or that they don't know anything about coding. It simply means that we have areas to help shift the focus and that we support them in capturing the work they do.
If you walk into an education session thinking that they were wrong, or doing it on purpose, or that you know more than them, they will never feel safe in learning from you. In thousands of reviews, there have only been a select few that have deliberately coded things that they knew were not supported. That leaves the majority of the providers that really are doing their best. It is a process issue, and we need to help them to understand that it's not their failure. When a provider does not see the purpose of the documentation requirements, they have a hard time accepting that it needs to be captured.
We are their advocate, not their adversary.
---
This Week's Audit Tip Written By:
Omega Renne, CPC CPCO, CPMA, CEMC, CIMC
Omega is a compliance consultant for our parent organization, DoctorsManagement.
###
Questions, comments?
If you have questions or comments about this article please contact us. Comments that provide additional related information may be added here by our Editors.
Latest articles: (any category)
Muscle Testing and Range of Motion Information
November 8th, 2018 - Wyn Staheli, Director of Research
Be sure to understand the unique code requirements for Muscle and Range of Motion Testing.
Medi-Cal Coverage Criteria for Hospital Beds and Accessories
November 7th, 2018 - Raquel Shumway
Medi-Cal coverage of child and adult hospital beds and accessaries. What is covered and what documentation is required.
Are you Ready for CMS' 2019 Medicare Physician Fee Schedule Final Rule?
November 7th, 2018 - Wyn Staheli, Director of Research
The waiting is over, the Final Rule for CMS' 2019 Medicare Physician Fee Schedule (MPFS) is available - all 2,379 pages for those looking for a little light reading. As anticipated, there are some pretty significant changes. Most of us were carefully watching the proposed changes to the Evaluation and ...
How to Use Modifier Indicators with NCCI Edits (2018-10-31)
October 31st, 2018 - Chris Woolstenhulme, QCC, CMCS, CPC, CMRS
To verify if clinical circumstances might justify the use of a modifier when billing code pairs, look at the NCCI edits and the modifier indicator.  Medicare may have restrictions on the use of a modifier used to bypass an edit.  This important part of coding can alert a payer or ...
Anesthesia and Pain Management
October 31st, 2018 - Chris Woolstenhulme, QCC, CMCS, CPC, CMRS
Anesthesia and Pain management is under close watch from the OIG according to a report from Anesthesia Business consultants, they stated, "The Health and Human Services Office of Inspector General (HHS OIG) reports in its most recent Semi-annual Report to Congress that in FY 2017 it brought criminal actions against 881 individuals or organizations ...
Common Allergy CPT Codes and MUEs
October 30th, 2018 - Find-A-Code™
Below is a list of common CPT codes for Allergy and Immunology. Each code is listed with the following information: Medicare Unlikely Edits (MUEs) for both a Non-Facility (NF) and Facility (F) setting. Professional/Technical Component (PC/TC) Indicator. Key Indicator or Procedure Code Status Indicator, which is a Medicare assigned "Indicator" to each code in ...
Allergy Testing 10/29/2018
October 29th, 2018 - Chris Woolstenhulme, QCC, CMCS, CPC, CMRS
Allergy testing may be performed due to exaggerated sensitivity or hypersensitivity.  Using findings based on the patient's complaint and face-to-face exam. Testing may be required to identify and determine a patient's immunologic sensitivity or reaction to certain allergens using certain CPT codes.  According to CMS, LCD 33261, allergy testing can be ...