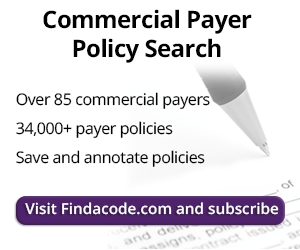 HIPAA Violation Penalties Revised
May 6th, 2019 - Wyn Staheli, Director of Research
0 Votes -

Sign in

to vote or comment.
---
On April 30, 2019 The Department of Health and Human Services (HHS) announced that "HHS will apply a different cumulative annual CMP limit for each of the four penalties tiers in the HITECH Act." Unlike other notices which require a proposed rule with a comment period, this notice will take effect immediately because the law allows HHS to revise penalty amounts as they see fit.
To give the context to these changes, in 2013, there was a ruling which imposed a maximum annual Civil Monetary Penalty (CMP) or $1.5 million for each 'tier' of culpability. The following table outlines the previous and new penalties:
| | | | |
| --- | --- | --- | --- |
| Type of Violation | Fine per Violation | Old Annual Limit per Violation | New Annual Limit per Violation |
| No Knowledge | $100 - $50,000 | $1.5 Million | $25,000 |
| Reasonable Cause | $1,000 - $50,000 | $1.5 Million | $100,000 |
| Willful Neglect - Corrected | $10,000 - $50,000 | $1.5 Million | $250,000 |
| Willful Neglect - Not Corrected | At Least $50,000 | $1.5 Million | $1.5 Million |
Keep in mind that this is a new annual limit. So if an investigation finds that this violation occurred over the course of two years, your maximum penalty could be as much as $3 million. The good news is that, if your organization did not know (and even with reasonable diligence would not have known) of the violation, your maximum penalty drops significantly.
Interestingly, HHS also stated that "HHS expects to engage in future rulemaking to revise the penalty tiers in the current regulation to better reflect the text of the HITECH Act." There is no timeline of when to expect these proposed changes.
For those with a copy of the HIPAA Compliance 4th Edition, please update the penalty tables on pages 13 and 76 to reflect these changes.
###
Questions, comments?
If you have questions or comments about this article please contact us. Comments that provide additional related information may be added here by our Editors.
Latest articles: (any category)
A 2020 Radiology Coding Change You Need To Know
February 10th, 2020 - Aimee Wilcox, CPMA, CCS-P, CST, MA, MT, Director of Content
The radiology section of the 2020 CPT© has 1 new, 18 revised, and 14 deleted codes. Interestingly, six of the 14 deleted codes were specific to reporting single-photon computerized tomographic (SPECT) imaging services of the brain, heart, liver, bladder, and others. If your organization reports radiology services, it is...
Documenting telephone calls at your dental practice is just as important as documenting patient visits.
February 4th, 2020 - Christine Taxin
Documenting telephone calls at your dental practice is just as important as documenting patient visits. Similar to other documentation, the common rule when it comes to call documentation is that if it is not documented, it did not happen. Therefore, every clinically relevant telephone call should be documented. Clinically relevant calls ...
CPT 10-Year Historical Content - Now Available!
January 22nd, 2020 - Find-A-Code
Did You Know? We now offer Historical CPT Content in 2-year, 5-year, or 10-year options! Utilize access to specific CPT historical data for previous years using rules effective at that specific time. If you've added UCR fees to your account, you can use Historical CPT Content to view UCR fees from ...
Inadequate Exclusion Screenings Could Put Your Practice at Risk
January 21st, 2020 - Wyn Staheli, Director of Research
Exclusion screenings require far more than just checking a name on a federal database at the time you are hiring someone. Far too many providers don't realize that in order to meet compliance requirements, there is MUCH more involved. There are actually over 40 exclusion screening databases/lists that need to be checked.
Q/A: How do we Bill Massage Services?
January 21st, 2020 - Wyn Staheli, Director of Research
Question: We are adding a massage therapist soon and have some questions about billing their services.
Billing for Telemedicine in Chiropractic
January 14th, 2020 - Evan M. Gwilliam DC MBA BS CPC CCPC QCC CPC-I MCS-P CPMA CMHP
Many large private payers recognize the potential cost savings and improved health outcomes that telemedicine can help achieve, therefore they are often willing to cover it. While there are several considerations, there could be certain circumstances where telemedicine might apply to chiropractic care.
Non-Surgical Periodontal Treatment
January 14th, 2020 - Christine Taxin
AAP treatment guidelines stress that periodontal health should be achieved in the least invasive and most cost-effective manner. This is often accomplished through non-surgical periodontal treatment.Non-surgical periodontal treatment does have its limitations. When it does not achieve periodontal health, surgery may be indicated to restore periodontal health.SCALING AND ROOT PLANINGScaling ...