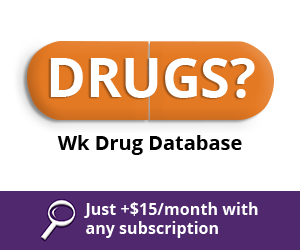 Inadequate Exclusion Screenings Could Put Your Practice at Risk
January 21st, 2020 - Wyn Staheli, Director of Research
0 Votes -

Sign in

to vote or comment.
---
Exclusion screenings require far more than just checking a name on a federal database at the time you are hiring someone. Far too many providers don't realize that in order to meet compliance requirements, there is MUCH more involved. Generally speaking, the definition of an exclusion screening would be checking a database to see if an individual has been excluded from participation in a particular program. However, there are also federal, state, and even payer requirements that need to be met when it comes to exclusion screenings.
Federal Exclusion Screening Requirement
Federal screening exclusion screening is the type that most providers have heard about. There are actually two federal databases with exclusion screening:
Office of the Inspector General's (OIGs) List of Excluded Individuals and Entities (LEIE): the LEIE is specifically for all those excluded from participating in Medicare (sometimes called a Medicare exclusion screening or OIG exclusion screening)
Government Services Administration (GSA) System for Award Management (SAM): the SAM exclusion database is a replacement of the Excluded Parties List System (EPLS) used for screening individuals applying for a federal government contract (also known as a SAM exclusion screening)
Many providers have heard of using the LEIE to perform a CMS exclusion screening, but it is also necessary to do a GSA exclusion screening.
In Chapter 3 — Compliance in both the ChiroCode DeskBook and our specialty-specific Reimbursement Guides, the portion covering some of the compliance laws states the following (emphasis added):
Exclusion Statute [42 U.S.C. § 1320a-7] Individuals who are specifically excluded from participation in federal healthcare programs because of a felony charge, patient abuse, and/or neglect, cannot participate in any federal (e.g., Medicare, TRICARE) or state (e.g., Medicaid) healthcare program — either directly or indirectly (through an employer or group practice). Exclusions extend beyond those providing direct patient care services. It can include those in executive positions (e.g., director, office manager) as well as volunteer or administrative positions (e.g., accounting, information technology services).

Penalty: Organizations who employ an individual listed in an Exclusions Database can be assessed Civil Monetary Penalties (CMP) of $10,000 for each item or service provided by the excluded individual and an assessment of up to three times the amount claimed for such items or services. It could also trigger False Claims Act penalties. Criminal penalties may also be pursued.
While $10,000 doesn't seem like much, it can add up fast over a period of just a single year. Look at how many services your practice bills to Medicare. If you discover that you have a vendor that has been excluded, you could be facing significant fines. Be sure that you immediately disclose that you have discovered that you have contracted with an individual on an exclusion list. It might be best to contact a reputable healthcare attorney before doing so to ensure that you have excellent representation during this process.
State Exclusion Screening Requirements
The Affordable Care Act of 2010 also has a provision which mandates that you cannot employ a provider or supplier who has been terminated by Medicare or by another State's Medicaid program. If an individual is excluded in one state, they are excluded for ALL states. The catch here is that not all states report their exclusions to the federal exclusion database. That means that if you are only checking the federal database, then you are not meeting the requirement. You need to check exclusion lists for ALL states that maintain one. CLICK HERE to see a listing of those states. You can't just check your own state because people move from state to state to avoid exclusions.
Monthly Exclusion Screening
In 2013, the OIG issued an advisory which stated that "... providers should check the LEIE prior to employing or contracting with persons and periodically check the LEIE to determine the exclusion status of current employees and contractors." So just what constitutes periodically? While the federal law does not specifically state how often an exclusion screening needs to be performed, according to Daniel Levinson, the Inspector General of HHS, healthcare organizations need to do this monthly because the records are updated monthly. This includes checking the state exclusion lists.
Note: It is critical to document your monthly exclusion screening efforts in your organization's compliance log.
Commercial Payer Compliance Requires Exclusion Screening
Even if you do not participate in a federal program like Medicare or Medicaid, many commercial payer contracts have clauses about compliance. Be sure you know what your contracts say about exclusion screenings, particularly if you have an evergreen contract or haven't thoroughly reviewed contracts recently. For example, the United HealthGroup compliance page has a section which states that exclusion screening must be done monthly and you must check both federal and state exclusion lists.
Simplify Exclusion Screening with an Exclusion Screening Company
With over 40 exclusion screening databases/lists to check, this can become a time consuming process. There are several exclusion screening companies using specialized software that offer services which can simplify this process. Keep in mind that if you do employ this type of service, you (not the screening company) are still legally responsible for all exclusion violations. The nice thing about using these companies is that they update their software and maintain current information so you don't have to.
To help providers, we have partnered with a company called Exclusion Screening and currently have a promotion which will save you quite a bit of money. CLICK HERE to see how you can save money and time as you improve your compliance efforts.
###
Questions, comments?
If you have questions or comments about this article please contact us. Comments that provide additional related information may be added here by our Editors.
Latest articles: (any category)
A 2020 Radiology Coding Change You Need To Know
February 10th, 2020 - Aimee Wilcox, CPMA, CCS-P, CST, MA, MT, Director of Content
The radiology section of the 2020 CPT© has 1 new, 18 revised, and 14 deleted codes. Interestingly, six of the 14 deleted codes were specific to reporting single-photon computerized tomographic (SPECT) imaging services of the brain, heart, liver, bladder, and others. If your organization reports radiology services, it is...
Documenting telephone calls at your dental practice is just as important as documenting patient visits.
February 4th, 2020 - Christine Taxin
Documenting telephone calls at your dental practice is just as important as documenting patient visits. Similar to other documentation, the common rule when it comes to call documentation is that if it is not documented, it did not happen. Therefore, every clinically relevant telephone call should be documented. Clinically relevant calls ...
CPT 10-Year Historical Content - Now Available!
January 22nd, 2020 - Find-A-Code
Did You Know? We now offer Historical CPT Content in 2-year, 5-year, or 10-year options! Utilize access to specific CPT historical data for previous years using rules effective at that specific time. If you've added UCR fees to your account, you can use Historical CPT Content to view UCR fees from ...
Inadequate Exclusion Screenings Could Put Your Practice at Risk
January 21st, 2020 - Wyn Staheli, Director of Research
Exclusion screenings require far more than just checking a name on a federal database at the time you are hiring someone. Far too many providers don't realize that in order to meet compliance requirements, there is MUCH more involved. There are actually over 40 exclusion screening databases/lists that need to be checked.
Q/A: How do we Bill Massage Services?
January 21st, 2020 - Wyn Staheli, Director of Research
Question: We are adding a massage therapist soon and have some questions about billing their services.
Billing for Telemedicine in Chiropractic
January 14th, 2020 - Evan M. Gwilliam DC MBA BS CPC CCPC QCC CPC-I MCS-P CPMA CMHP
Many large private payers recognize the potential cost savings and improved health outcomes that telemedicine can help achieve, therefore they are often willing to cover it. While there are several considerations, there could be certain circumstances where telemedicine might apply to chiropractic care.
Non-Surgical Periodontal Treatment
January 14th, 2020 - Christine Taxin
AAP treatment guidelines stress that periodontal health should be achieved in the least invasive and most cost-effective manner. This is often accomplished through non-surgical periodontal treatment.Non-surgical periodontal treatment does have its limitations. When it does not achieve periodontal health, surgery may be indicated to restore periodontal health.SCALING AND ROOT PLANINGScaling ...