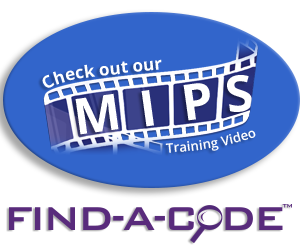 New HIPAA rule gives patient the right to "refuse" to use insurance, receive PHI electronically
November 18th, 2013 - Scott Kraft
0 Votes -

Sign in

to vote or comment.
---
The HIPAA Omnibus Final Rule, known in the industry as the HIPAA mega rule, affords patients two key rights that your practice needs to be prepared to implement. Patients now have the right to request and receive their own protected health information (PHI) from your practice electronically and they also have the right to decline to use available health insurance and opt to pay out of pocket instead.
The mega rule was finalized in January, but key provisions took effect on Sept. 23, 2013.
As you know, patients have long had the right to have access to a copy of their own medical records. Now, patients have the right to request and receive this information electronically. The only exception your practice has for not providing PHI electronically is if it is unable to do so because the records are not available electronically.
When this is the case, your practice is still obligated to furnish records in a mutually agreed upon format, including paper or an alternative online format, such as a Microsoft word document or a PDF file with the information. As was the case before, you are permitted to charge a fee for furnishing the information. Make sure to check with applicable state or local laws on these charges.
Patients now clearly have the right under HIPAA to request that your practice not file a claim with any insurance available to the patient for services rendered. Patients may have a variety of reasons for not wanting an insurance claim to be filed – the patient is under no obligation to specify a reason, but you are obligated to comply with the request.
When a patient opts to not use insurance coverage for a service, the terms of the insurance contract will not apply to the service. As a result, you are allowed to charge the patient your usual charge for the service – you're not obligated to charge the allowed charge set by the patient's insurance.
If the patient requests that a claim not be filed with insurance, but then fails to pay the bill for the services rendered, your practice is permitted to disregard the patient's request and file a claim with the insurance company for payment after a reasonable amount of time and failed efforts to collect.
As with many regulations, CMS is not specific in the HIPAA mega rule on what constitutes a reasonable amount of time before a claim is filed. Your practice's best bet is to institute an upfront policy in these situations. When a patient requests no insurance claim be filed, inform the patient upfront that the patient has a specified amount of time to pay for the services before a claim is filed and that you will send a specified number of requests for payment during that time.
Have the patient sign an agreement signifying that he or she understands the terms.
###
Questions, comments?
If you have questions or comments about this article please contact us. Comments that provide additional related information may be added here by our Editors.
Latest articles: (any category)
CMS and HHS Tighten Enrollment Rules and Increase Penalties
October 1st, 2019 - Wyn Staheli, Director of Research
This ruling impacts what providers and suppliers are required to disclose to be considered eligible to participate in Medicare, Medicaid, and Children's Health Insurance Program (CHIP). The original proposed rule came out in 2016 and this final rule will go into effect on November 4, 2019. There have been known problems ...
Federal Workers Compensation Information
October 1st, 2019 - Wyn Staheli, Director of Research
When federal employees sustain work-related injuries, it does not go through state workers compensation insurance. You must be an enrolled provider to provide services or supplies. The following are some recommended links for additional information about this program. Division of Federal Employees' Compensation (DFEC) website Division of Federal Employees' Compensation (DFEC) provider ...
E-Health is a Big Deal in 2020
September 16th, 2019 - Chris Woolstenhulme, QCC, CMCS, CPC, CMRS
The new 2020 CPT codes are on the way! We are going to see 248 new codes, 71 deletions, and 75 revisions. Health monitoring and e-visits are getting attention; 6 new codes play a vital part in patients taking a part in their care from their own home. New patient-initiated ...
Chiropractic 2020 Codes Changes Are Here
September 9th, 2019 - Wyn Staheli, Director of Research
There are some interesting coding changes which chiropractic offices will want to know about. Are codes that you are billing changing?
Q/A: Is the Functional Rating Index by Evidence-Based Chiropractic Valid?
September 9th, 2019 - Wyn Staheli, Director of Research
Question Is the Functional Rating Index, from the Institute of Evidence-Based Chiropractic, valid and acceptable? Or do we have to use Oswestry and NDI? Answer You can use any outcome assessment questionnaire that has been normalized and vetted for the target population and can be scored so you can compare the results from ...
List of Cranial Nerves
September 3rd, 2019 - Find-A-Code
Cranial nerves are involved with some of our senses such as vision, hearing and taste, others control certain muscles in the head and neck. There are twelve pairs of cranial nerves that lead from the brain to the head, neck and trunk. Below is a list of Cranial Nerves and ...
So How Do I Get Paid for This? APC, OPPS, IPPS, DRG?
August 21st, 2019 - Chris Woolstenhulme, QCC, CMCS, CPC, CMRS
You know how to find a procedure code and you may even know how to do the procedure, but where does the reimbursement come from?  It seems to be a mystery to many of us, so let's clear up some common confusion and review some of the main reimbursement systems.  One of the ...