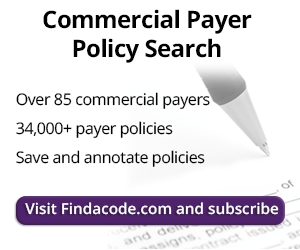 New HIPAA rule gives patient the right to "refuse" to use insurance, receive PHI electronically
November 18th, 2013 - Scott Kraft
0 Votes -

Sign in

to vote or comment.
---
The HIPAA Omnibus Final Rule, known in the industry as the HIPAA mega rule, affords patients two key rights that your practice needs to be prepared to implement. Patients now have the right to request and receive their own protected health information (PHI) from your practice electronically and they also have the right to decline to use available health insurance and opt to pay out of pocket instead.
The mega rule was finalized in January, but key provisions took effect on Sept. 23, 2013.
As you know, patients have long had the right to have access to a copy of their own medical records. Now, patients have the right to request and receive this information electronically. The only exception your practice has for not providing PHI electronically is if it is unable to do so because the records are not available electronically.
When this is the case, your practice is still obligated to furnish records in a mutually agreed upon format, including paper or an alternative online format, such as a Microsoft word document or a PDF file with the information. As was the case before, you are permitted to charge a fee for furnishing the information. Make sure to check with applicable state or local laws on these charges.
Patients now clearly have the right under HIPAA to request that your practice not file a claim with any insurance available to the patient for services rendered. Patients may have a variety of reasons for not wanting an insurance claim to be filed – the patient is under no obligation to specify a reason, but you are obligated to comply with the request.
When a patient opts to not use insurance coverage for a service, the terms of the insurance contract will not apply to the service. As a result, you are allowed to charge the patient your usual charge for the service – you're not obligated to charge the allowed charge set by the patient's insurance.
If the patient requests that a claim not be filed with insurance, but then fails to pay the bill for the services rendered, your practice is permitted to disregard the patient's request and file a claim with the insurance company for payment after a reasonable amount of time and failed efforts to collect.
As with many regulations, CMS is not specific in the HIPAA mega rule on what constitutes a reasonable amount of time before a claim is filed. Your practice's best bet is to institute an upfront policy in these situations. When a patient requests no insurance claim be filed, inform the patient upfront that the patient has a specified amount of time to pay for the services before a claim is filed and that you will send a specified number of requests for payment during that time.
Have the patient sign an agreement signifying that he or she understands the terms.
###
Questions, comments?
If you have questions or comments about this article please contact us. Comments that provide additional related information may be added here by our Editors.
Latest articles: (any category)
Don't Let Your QPro Certification(s) Expire! Your Certifications Matter!
June 20th, 2019 - Chris Woolstenhulme, QCC, CMCS, CPC, CMRS
Hello QPro Members, Just a friendly reminder!                                                                                        ...
How to Properly Report Monitoring Patients Taking Blood-thinning Medications
June 18th, 2019 - Wyn Staheli, Director of Research
Codes 93792 and 93792, which were added effective January 1, 2019, have specific guidelines that need to be followed. This article provides some guidance and tips on properly reporting these services.
A United Approach
June 14th, 2019 - Namas
A United Approach As auditors, we all have a different perspective when evaluating documentation. It would be unreasonable to think that we all view things the same way. In my opinion, differing perspectives are what makes a great team because you can coalesce on a particular chart, work it through and ...
Documentation of E/M services for Neurology (Don't Forget the Cardiology Element)
June 13th, 2019 - Chris Woolstenhulme, QCC, CMCS, CPC, CMRS
According to Neurology Clinical Practice and NBIC, the neurologic exam is commonly lacking in documentation due to the extensive requirements needed to capture the appropriate revenue. With the lack of precise documentation, it results in a lower level of E/M than that which is more appropriate, which can cost a physician a lot ...
Medicare Now Reimburses for Remote Monitoring Services (G2010)
June 13th, 2019 - Aimee Wilcox, CPMA, CCS-P, CST, MA, MT, Director of Content
Medicare's 2019 Final Rule approved HCPCS code G2010 for reimbursement, which allows providers to be paid for remote evaluation of images or recorded video submitted to the provider (also known as "store and forward") to establish whether or not a visit is required. This allows providers to get paid for ...
Now is Your Chance to Speak Up! Tell CMS What You Think!
June 13th, 2019 - Chris Woolstenhulme, QCC, CMCS, CPC, CMRS
CMS is asking for your input, we all have ideas on how we would change healthcare documentation requirements and get rid of the burdensome requirements and regulations if it were up to us, so go ahead, speak up! Patients over Paperwork Initiative is being looked at to help significantly cut ...
Spotlight: Anatomy Images
June 13th, 2019 - Brittney Murdock, QCC, CMCS, CPC
When viewing CPT codes, Find-A-Code offers detailed anatomy images and tables to help with coding. For example 28445 offers a table with information to assist classification of gustilo fractures: Click on the image preview from the code information page to expand the image.