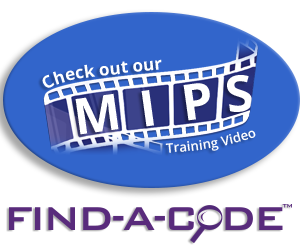 VA Patient-Centered Community Care and Veterans Choice Program: Worth it for Providers?
August 23rd, 2017 - Jared Staheli
0 Votes -

Sign in

to vote or comment.
---
As the opportunities for providers outside the VA system expand in order to meet demand, you may be interested in offering services to veterans and the VA, if you are not already. With overwhelming bipartisan support, the opportunities are not likely to abate, but are those opportunities worth it for you?
First, it is important to understand the differences between Patient-Centered Community Care (PC3) and the Veterans Choice Program (VCP). While both use outside providers to care for veterans with the goal of reducing wait times and/or increasing accessibility, the mechanism for doing so is different. PC3 works by referring veterans out to providers who have contracted with TriWest or Health Net (VA administrators). The VCP, on the other hand, starts with the veteran contacting TriWest or Health Net with a request to see the physician of their choice. VCP providers do not sign a contract with TriWest/Health Net as they would if they were a PC3 provider.
Though they are separate programs, the VA considers the VCP supplementary to PC3 and is working on plans to consolidate the way the programs work. As it stands now, PC3 providers are automatically qualified to participate in the VCP, but not the other way around.
When deciding whether participation is worth it, there are a few points to consider:
Reimbursement rates for these programs are equivalent to Medicare rates. It is true that Medicare rates are typically lower than the rates of private insurance carriers, but like Medicare, these lower rates come in exchange for a larger potential pool of clients.
The VA considers it important that providers have a basic understanding of military culture and the unique problems veterans face. If you are going to participate, the VA offers some basic training modules for providers. Because in many instances, even with the VCP, the contractor chooses the provider the veteran is sent to, it is important that you exhibit competency in this regard if you want to work with these patients. Click here for a VA fact sheet on this topic.
Because this is a new program (PC3 began in 2013 and VCP in 2014), and there are plans for reform and consolidation, there will likely be many changes over the coming years. Though there will certainly be efforts made to limit the effect on physicians as the programs are in flux, you may be required to spend additional time and effort keeping up to date and in compliance.
However, if you want to participate, the first step is contacting the appropriate contractor. Click here to see which contractor has jurisdiction over your location.
For more provider information, click here to see the Provider Toolkit page from the VA, which includes handbooks from Health Net and TriWest.
###
Questions, comments?
If you have questions or comments about this article please contact us. Comments that provide additional related information may be added here by our Editors.
Latest articles: (any category)
CMS Compliance Guidelines Focused Trainings
April 9th, 2018 - Christine Woolstenhulme, QCC, CMCS, CPC, CMRS
Since the publication of the Compliance Program Guidelines in 2012, the Medicare Part C & D Oversight and Enforcement Group, Division of Compliance Enforcement, has presented a series of focused trainings for the industry on the application of the seven elements of an effective compliance program. These trainings are designed ...
Home Oxygen Therapy – Medical Record Requirements
March 27th, 2018 - Raquel Shumway
Medical Records must contain sufficient documentation to substantiate the need for Home Oxygen Therapy. Information to be included in the documentation.
Home Oxygen Therapy – Written Order Prior to Delivery (WOPD)
March 27th, 2018 - Raquel Shumway
A Written Order (Prescription) Prior to Delivery (WOPD) must be provided to the supplier BEFORE the supplier delivers the oxygen and/or equipment to the patient. The WOPD may be completed by an employee of the physician, but the physician must review, sign, and date the WOPD. An NP, CNS, or PA may...
Q/A: Which Modifiers to Use When Billing 44005 and 36556 Together
March 26th, 2018 - Chris Woolstenhulme QCC, CMCS, CPC, CMRS
I have a denial for 44005 and 36556 being billed together. I added modifiers 51, 59, and Q6 to 36556 but I am afraid it will deny again?
Q/A: Billing for GI Anesthesia
March 21st, 2018 - Chris Woolstenhulme, QCC, CMCS, CPC, CMRS
Medicare's policy requires the use of a different code when a screening colonoscopy becomes a diagnostic procedure requiring you to bill with CPT code 00811 when treating a Medicare Beneficiary.
Documentation for Enteral Nutrition
March 9th, 2018 - Medicare Learning Network
The Medicare Learning Network provides guidance on required documentation for enteral nutrition. ...
Documentation for Negative Pressure Wound Therapy
March 9th, 2018 - Medicare Learning Network
The Medicare Learning Network provides guidance on required documentation for negative pressure wound therapy.