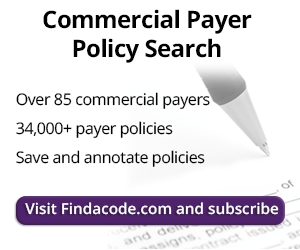 HIPAA and the Opioid Crisis
January 24th, 2018 - Wyn Staheli, Director of Research
0 Votes -

Sign in

to vote or comment.
---
In response to the opioid crisis, the Trump administration and the Department of Health and Human Services (HHS) have issued additional information relevant to both providers and patients. A December 18, 2017 press release included the following highlights of these actions:
Two new HIPAA webpages focused on information related to mental and behavioral health, one for professionals and another for consumers. These webpages reorganize existing guidance to make it more user-friendly and provide a one-stop resource for our new guidance and materials. This guidance is an important step forward in clarifying the circumstances under which HIPAA permits a covered entity to disclose information to family members and caregivers.

These webpages contain new HIPAA guidance on sharing information related to mental health and substance use disorder treatment with a patient's family, friends, and others involved in the patient's care or payment for care. The new information includes: a package of fact sheets; an infographic; decision charts, including materials specifically tailored to the parents of children who have a mental health condition; and scenarios that address sharing information when an individual experiences an opioid overdose.


New collaboration with partner agencies within HHS to identify and develop model programs and materials for training healthcare providers, patients, and their families regarding permitted uses and disclosures of the protected health information of patients seeking or undergoing mental health or substance use disorder treatment, and to develop a plan to share the programs and materials with professionals and consumers.

Launch of a working group to study and report on the uses and disclosures under HIPAA of protected health information for research purposes. The working group will include representatives from relevant federal agencies as well as researchers, patients, healthcare providers, and experts in healthcare privacy, security, and technology. The working group will release a report addressing whether uses and disclosures of PHI for research purposes should be modified to facilitate research while protecting individuals' privacy rights.
There are some misconceptions about HIPAA and the disclosure of information in certain emergency type situations such as:
When the patient is incapacitated or unconscious
To prevent or lessen a serious and imminent threat to a patient's health or safety
See the Reference "How HIPAA Allows Doctors to Respond to the Opioid Crisis" for additional information.
The key here is the status of the patient and the amount of information released. It is also important to recognize that there can be state requirements which differ from HIPAA. It is up to the provider to know and understand the state privacy rules when it comes to these situations. Another important factor to consider is that the patient's capacity to make decisions can change during the course of treatment. For example, the patient may be unconscious or delirious upon arrival at the facility, but then later on, they are capable of making decisions. Healthcare providers need to use their best judgment as to when that changes and be sure the patient's best interest is served.
###
Questions, comments?
If you have questions or comments about this article please contact us. Comments that provide additional related information may be added here by our Editors.
Latest articles: (any category)
CMS and HHS Tighten Enrollment Rules and Increase Penalties
October 1st, 2019 - Wyn Staheli, Director of Research
This ruling impacts what providers and suppliers are required to disclose to be considered eligible to participate in Medicare, Medicaid, and Children's Health Insurance Program (CHIP). The original proposed rule came out in 2016 and this final rule will go into effect on November 4, 2019. There have been known problems ...
Federal Workers Compensation Information
October 1st, 2019 - Wyn Staheli, Director of Research
When federal employees sustain work-related injuries, it does not go through state workers compensation insurance. You must be an enrolled provider to provide services or supplies. The following are some recommended links for additional information about this program. Division of Federal Employees' Compensation (DFEC) website Division of Federal Employees' Compensation (DFEC) provider ...
E-Health is a Big Deal in 2020
September 16th, 2019 - Chris Woolstenhulme, QCC, CMCS, CPC, CMRS
The new 2020 CPT codes are on the way! We are going to see 248 new codes, 71 deletions, and 75 revisions. Health monitoring and e-visits are getting attention; 6 new codes play a vital part in patients taking a part in their care from their own home. New patient-initiated ...
Chiropractic 2020 Codes Changes Are Here
September 9th, 2019 - Wyn Staheli, Director of Research
There are some interesting coding changes which chiropractic offices will want to know about. Are codes that you are billing changing?
Q/A: Is the Functional Rating Index by Evidence-Based Chiropractic Valid?
September 9th, 2019 - Wyn Staheli, Director of Research
Question Is the Functional Rating Index, from the Institute of Evidence-Based Chiropractic, valid and acceptable? Or do we have to use Oswestry and NDI? Answer You can use any outcome assessment questionnaire that has been normalized and vetted for the target population and can be scored so you can compare the results from ...
List of Cranial Nerves
September 3rd, 2019 - Find-A-Code
Cranial nerves are involved with some of our senses such as vision, hearing and taste, others control certain muscles in the head and neck. There are twelve pairs of cranial nerves that lead from the brain to the head, neck and trunk. Below is a list of Cranial Nerves and ...
So How Do I Get Paid for This? APC, OPPS, IPPS, DRG?
August 21st, 2019 - Chris Woolstenhulme, QCC, CMCS, CPC, CMRS
You know how to find a procedure code and you may even know how to do the procedure, but where does the reimbursement come from?  It seems to be a mystery to many of us, so let's clear up some common confusion and review some of the main reimbursement systems.  One of the ...