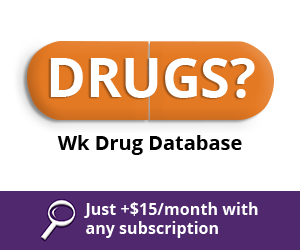 HIPAA and the Opioid Crisis
January 24th, 2018 - Wyn Staheli, Director of Research
0 Votes -

Sign in

to vote or comment.
---
In response to the opioid crisis, the Trump administration and the Department of Health and Human Services (HHS) have issued additional information relevant to both providers and patients. A December 18, 2017 press release included the following highlights of these actions:
Two new HIPAA webpages focused on information related to mental and behavioral health, one for professionals and another for consumers. These webpages reorganize existing guidance to make it more user-friendly and provide a one-stop resource for our new guidance and materials. This guidance is an important step forward in clarifying the circumstances under which HIPAA permits a covered entity to disclose information to family members and caregivers.

These webpages contain new HIPAA guidance on sharing information related to mental health and substance use disorder treatment with a patient's family, friends, and others involved in the patient's care or payment for care. The new information includes: a package of fact sheets; an infographic; decision charts, including materials specifically tailored to the parents of children who have a mental health condition; and scenarios that address sharing information when an individual experiences an opioid overdose.


New collaboration with partner agencies within HHS to identify and develop model programs and materials for training healthcare providers, patients, and their families regarding permitted uses and disclosures of the protected health information of patients seeking or undergoing mental health or substance use disorder treatment, and to develop a plan to share the programs and materials with professionals and consumers.

Launch of a working group to study and report on the uses and disclosures under HIPAA of protected health information for research purposes. The working group will include representatives from relevant federal agencies as well as researchers, patients, healthcare providers, and experts in healthcare privacy, security, and technology. The working group will release a report addressing whether uses and disclosures of PHI for research purposes should be modified to facilitate research while protecting individuals' privacy rights.
There are some misconceptions about HIPAA and the disclosure of information in certain emergency type situations such as:
When the patient is incapacitated or unconscious
To prevent or lessen a serious and imminent threat to a patient's health or safety
See the Reference "How HIPAA Allows Doctors to Respond to the Opioid Crisis" for additional information.
The key here is the status of the patient and the amount of information released. It is also important to recognize that there can be state requirements which differ from HIPAA. It is up to the provider to know and understand the state privacy rules when it comes to these situations. Another important factor to consider is that the patient's capacity to make decisions can change during the course of treatment. For example, the patient may be unconscious or delirious upon arrival at the facility, but then later on, they are capable of making decisions. Healthcare providers need to use their best judgment as to when that changes and be sure the patient's best interest is served.
###
Questions, comments?
If you have questions or comments about this article please contact us. Comments that provide additional related information may be added here by our Editors.
Latest articles: (any category)
Don't Let Your QPro Certification(s) Expire! Your Certifications Matter!
June 20th, 2019 - Chris Woolstenhulme, QCC, CMCS, CPC, CMRS
Hello QPro Members, Just a friendly reminder!                                                                                        ...
How to Properly Report Monitoring Patients Taking Blood-thinning Medications
June 18th, 2019 - Wyn Staheli, Director of Research
Codes 93792 and 93792, which were added effective January 1, 2019, have specific guidelines that need to be followed. This article provides some guidance and tips on properly reporting these services.
A United Approach
June 14th, 2019 - Namas
A United Approach As auditors, we all have a different perspective when evaluating documentation. It would be unreasonable to think that we all view things the same way. In my opinion, differing perspectives are what makes a great team because you can coalesce on a particular chart, work it through and ...
Documentation of E/M services for Neurology (Don't Forget the Cardiology Element)
June 13th, 2019 - Chris Woolstenhulme, QCC, CMCS, CPC, CMRS
According to Neurology Clinical Practice and NBIC, the neurologic exam is commonly lacking in documentation due to the extensive requirements needed to capture the appropriate revenue. With the lack of precise documentation, it results in a lower level of E/M than that which is more appropriate, which can cost a physician a lot ...
Medicare Now Reimburses for Remote Monitoring Services (G2010)
June 13th, 2019 - Aimee Wilcox, CPMA, CCS-P, CST, MA, MT, Director of Content
Medicare's 2019 Final Rule approved HCPCS code G2010 for reimbursement, which allows providers to be paid for remote evaluation of images or recorded video submitted to the provider (also known as "store and forward") to establish whether or not a visit is required. This allows providers to get paid for ...
Now is Your Chance to Speak Up! Tell CMS What You Think!
June 13th, 2019 - Chris Woolstenhulme, QCC, CMCS, CPC, CMRS
CMS is asking for your input, we all have ideas on how we would change healthcare documentation requirements and get rid of the burdensome requirements and regulations if it were up to us, so go ahead, speak up! Patients over Paperwork Initiative is being looked at to help significantly cut ...
Spotlight: Anatomy Images
June 13th, 2019 - Brittney Murdock, QCC, CMCS, CPC
When viewing CPT codes, Find-A-Code offers detailed anatomy images and tables to help with coding. For example 28445 offers a table with information to assist classification of gustilo fractures: Click on the image preview from the code information page to expand the image.