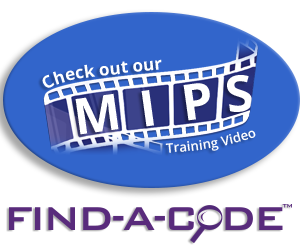 Help is on the way!
September 17th, 2019 - Christine Taxin
0 Votes -

Sign in

to vote or comment.
---
Dental carriers are starting to deny coverage for treatment considered a medical necessity! Dental offices are just charging the patient for those services or patients are refusing the treatment. Have you considered why that service should be full fee for the patient when they have coverage under their medical insurance? Dental offices who have NEVER had to consider billing medical insurance are faced with the prospect of either being able to bill medical (correctly) or telling their patients that they will not assist them in getting the benefits, and possibly care, they deserve.
Have you received dental insurance EOBS that say you need to bill medical for services that you have always billed to them? Well, regulations and policies that you must follow to ensure correct billing and protect your practice have changed. Do not forget the dental world can change the contracts you have had and never really ask you to read them. Of course, the choice is yours, but will you be able to keep your patients happy when less treatments are covered under their dental plan?
We are available to help you. Join us at dentalmedicalbilling.com use DMBTrial for a free month of learning the changes.
If your office treats any of the following procedures, you will need to understand the changes in the billing systems for Oral Physicians.
Traumatic injuries (falls, auto accidents, sports injuries, fights)
TMD treatment
Sleep apnea
Medically necessary orthodontics
Excisions and biopsies
Periodontal issues due to medical conditions such as diabetes, use of medications, pregnant women.
These conditions will include the use of implants, CBCT Scans, x-rays, extractions, appliance therapy, and periodontal issues.
We can provide you with all the training you need including hygiene training to have your hygiene department grow beyond your dreams. We know that some of us are working with teams that have had no official training on billing so we can help them become certified coders through our relationship with medical billing groups who will administer the tests after training with us so your biller has the ability to move your practice to the next level.
###
Questions, comments?
If you have questions or comments about this article please contact us. Comments that provide additional related information may be added here by our Editors.
Latest articles: (any category)
Preview the PDGM Calculator for Home Health Today
December 4th, 2019 - Wyn Staheli, Director of Research
Until February 1, 2020, you can preview Find-A-Code's Patient-Driven Groupings Model (PDGM) home health payment calculator by going to https://www.findacode.com/tools/home-health/ .
Hypertension ICD-10-CM Code Reporting Table
November 25th, 2019 - Wyn Staheli, Director of Research
In ICD-10-CM, hypertension code options do not distinguish between malignant and benign or between controlled and uncontrolled. What is important for code selection is knowing if the hypertension is caused by or related to another condition. The following table shows some of these options.
New Medicare Home Health Care Payment Grouper — Are You Ready?
November 25th, 2019 - Wyn Staheli, Director of Research
In 2020, Medicare will begin using a new Patient-Driven Groupings Model (PDGM) for calculating Medicare payment for home health care services. This is probably the biggest change to affect home health care since 2000.
VA: How UCR Charges are Determined
November 20th, 2019 - Chris Woolstenhulme, QCC, CMCS, CPC, CMRS
How does the VA determine charges billed to third party payers for Veterans with private health insurance? According to the VA. "38 C.F.R 17.101 stipulates the basic methodology by which VA bills third party insurance carriers. In order to generate a charge for medical services, VA establishes reasonable charges for five ...
Medical Insurance Coverage for TMJ Disorders (TMD)
November 19th, 2019 - Christine Taxin
It is agreed that TMJ disorders should be covered by insurance. There are often questions whether it is covered by medical insurance or dental insurance and where the line is that separates coverage.Medical Insurance typically is the primary insurance for TMJ disorders. The reason is that joints are found anywhere ...
Changes to Portable X-Ray Requirements
November 19th, 2019 - Wyn Staheli, Director of Research
On September 30, 2019, CMS published a final rule which made changes to portable x-ray services requirements as found in the law.
Q/A: Q/A: How do I Code a Procedure for the Primary Insurance so the Secondary Can Get Billed?
November 19th, 2019 - Wyn Staheli, Director of Research
Question: How do you modify a code submitted to the primary insurance company to let them know it is not covered by them so you can bill to a secondary?