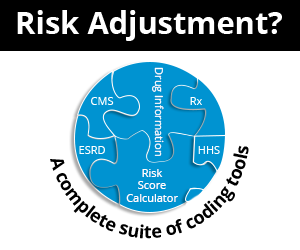 Dental - Articles
The Diabetic Patient and Medical Manifestations
December 20th, 2018 - Chris Woolstenhulme, QCC, CMCS, CPC, CMRS
Treating a diabetic patient with medical oral complications may be covered under the patient's medical plan. With the patient's oral health at risk, the medical portion may reimburse for certain procedures, since medical plans only pay from medical necessity the treatment must be considered...
Preventive Medicine: Dental Caries in Children
May 9th, 2018 - Find-A-Code
Preventive Medicine Topics Page Dental Caries in Children Procedure Codes 99188: Application of topical fluoride varnish by a physician or other qualified health care professional ICD-10-CM 99188: No specific diagnoses Frequency 99188: No specific frequency guidelines Additional Information 99188 Covered for children from birth until their seventh birthday Find-A-Code™ - Preventive Services - The information ...
Medical to Dental Billing, Truth or Dare?
April 30th, 2018 - Chris Woolstenhulme, QCC, CMCS, CPC, CMRS
Is it true that medical benefits are only accessible by physicians? This is NOT True! Perhaps you have been told it is illegal for a dentist to bill a patient's medical insurance, this is erroneous information. In fact, the Accountable Care Organization's objective is to provide better management of care ...
Proper Record Keeping and Documentation
April 19th, 2018 - Christine Taxin
Proper record keeping and documentation is not only essential for today's dental practitioner, but is also required by law. Moreover, correct, current and accurate records directly enhance patient care by enabling the dentist to plan treatments, monitor progress, and provide essential notations. Clear and concise treatment plans, medical alerts, and ...
Reporting Tooth Numbers and Oral Cavity Areas
February 1st, 2018 - Chris Woolstenhulme, QCC, CMCS, CPC, CMRS
When billing for dental procedures you need to identify the exact tooth and/or location in the oral cavity. Qualifiers are used to report the location and tooth number. When billing procedures on teeth and the oral cavity, the JP qualifier is used to identify the tooth number(s) and the JO ...
Dental and Medical- Controlled Substance Awareness
January 29th, 2018 - Chris Woolstenhulme, QCC, CMCS, CPC, CMRS
As an effort to cut down on opioid abuse and related crimes, in August of 2017 the Attorney General Sessions established a new Department of Justice (DOJ) section called "Opioid Fraud and Abuse Detection Unit". Due to the serious public health issue and drug overdose deaths, this unit was established and ...
Prior years: (click bar to view articles)
2017
Dental Providers- So what are ICD 10 codes?
September 11th, 2017 - Christine Taxin
What has been your definition so far when asked about how they are different? What does an ICD-10 code look like? How does an ICD-10 code work? Have you seen commercials about medical coding schools and wonder if the profession is right for you? With the field expected to grow faster ...
The First Phone Call to Your Office
August 17th, 2017 - Chris Woolstenhulme, CPC, CMRS
The telephone has a huge impact on your practice. The very first phone call to your office will be the beginning of the patient relationship to the practice, and if not handled correctly may potentially be the last. https://www.dentalcare.com/en-us/practice-management/scripting/use-a-telephone-script-scripting-conversations Chose your words carefully. https://www.dentalcare.com/en-us/practice-management/scripting/raise-the-energy-level-with-a-power-words-list Welcome: https://www.dentalcare.com/en-us/practice-management/scripting/dental-scripts-scripting-the-patient-welcome Scheduling. It shapes everyone's day and has a direct ...
Transparency and Fees
August 15th, 2017 - Christine Taxin
More than any other industry, healthcare is almost notorious for its lack of price transparency. While patients generally know how much their copay will be and certainly how much their final bill turns out to be, few hospitals and practices publish the actual costs of their services prior to those ...
Do Other States Lower Payments for Crowns by Delta or Blue Cross?
August 11th, 2017 - Christine Taxin
Question: A subscribers from the State of Michigan has asked this: Has anyone from other states seen the fees for crowns lowered by Delta or Blue Cross? Answer: First look at your contracts, and see if there is anything in it that allows for fees to be lowered. Next, look up your ...
Compliance Program - What are the Requirements to Implement an Effective Program?
August 1st, 2017 - Christine Taxin
All sponsors are required to adopt and implement an effective compliance program, which must include measures to prevent, detect, and correct Part C or D program non-compliance as well as FWA. The compliance program must, at a minimum, include the following core requirements: 1. Written Policies, Procedures, and Standards of Conduct; 2. Compliance Officer, Compliance Committee, ...
Sleep Testing
July 26th, 2017 - Chris Woolstenhulme, CPC, CMRS
Once a patient has been evaluated for symptoms associated with sleep apnea, testing is ordered to identify severity and determine treatment. There are several types of sleep tests, but coverage is based on meeting the criteria for Type I (inpatient facility based) or Type II-IV and Other (home-based sleep tests). All ...
Deadline
April 28th, 2017 - Christine Taxin
Prescribers, including dentists, who write prescriptions for Part D drugs are to be enrolled in an approved status or validly opted out with Medicare, in order for their patients' prescriptions to be covered under Medicare Part D. Full enforcement of Part D prescriber enrollment requirement will begin on January 1, 2019. ...
Treating TMJ
April 4th, 2017 - Chris Woolstenhulme, CPC, CMRS
Temporomandibular Joint (TMJ) Syndrome can include a wide variety of conditions that may be characterized as TMJ. Also there are a wide variety of methods for treating these conditions. Many of the procedures are excluded from coverage in the Medicare program for services or devices. There are other services and appliances ...
Moderate Sedation Services - CPT has 6 Codes to One Dental Code
March 30th, 2017 - Chris Woolstenhulme, CPC, CMRS
When billing a medical code instead of the dental code D9223 -Deep sedation/general anesthesia - each 15 minute increment, consider the following medical codes: (Be sure to review the AMA guidelines to see if they fit the procedure you are doing). If a dental office is doing conscious sedation for a patient ...
Devices Used for Treatment with TMJ
March 27th, 2017 - Chris Woolstenhulme, CPC, CMRS
Dynamic splinting systems or devices are used to assist in restoring physical function and are commonly used for treating TMJ. Injury or joint stiffness are diagnoses that may qualify for medically necessity. If physical therapy has proven ineffective to restore or improve range of motion, mechanical devices are often a next step. This ...
Reporting Unilateral Procedures
March 13th, 2017 - Chris Woolstenhulme, CPC, CMRS
Some procedures are unilateral such as D7840-Condylectomy. It is important to consult with your payer on reporting requirements. Some payers require two separate line items with a LT or RT HCPCS Modifier, while others require only one modifier to be appended to the claim. When billing a medical code for a Condylectomy, ...
Taxonomy Code Information
March 13th, 2017 - Chris Woolstenhulme, CPC, CMRS
Taxonomy Codes are used to define a Healthcare Provider type as well as the classification and area of specialization. These codes are reported on the ADA form and on the CMS-1500 Medical claim form. For a complete list of all classifications, visit FindACode.com 122300000X - DentistStatus: ActiveDefinition: A dentist is a person qualified by a ...
A Must Have for Every Dental Office!
February 1st, 2017 - Chris Woolstenhulme, CPC, CMRS
Don't let managed dental plans sneak up on you! Announcing InstaCode's 2017 Reimbursement Guide for Dental with Medical crosswalks. We are excited to introduce a truly unique product that will be even more beneficial to the financial health of your practice. Some of the new features include: CDT, CPT, ICD-10-CM and HCPCS CDT to CPT ...
2016
Oral Maxillofacial Prosthesis (A53496)
December 6th, 2016 - Chris Woolstenhulme, QCC, CMCS, CPC, CMRS
Implants, which could be considered dental but are being inserted to secure, attach, or support the maxillofacial prosthesis, will be covered when the prosthesis is to be used secondary to maxillofacial surgery or repair of traumatic injury. Use CPT code 21299 to bill the implants with an explanation of the intended use. ...
Dental Examination Prior to Kidney Transplantation
December 6th, 2016 - Chris Woolstenhulme, QCC, CMCS, CPC, CMRS
Despite the "dental services exclusion" in §1862(a)(12) of the Act (see the Medicare Benefit Policy Manual, Chapter 16, "General Exclusions from Coverage," §140), an oral or dental examination performed on an inpatient basis as part of a comprehensive workup prior to renal transplant surgery is a covered service. This is because ...
Billing for Prosthesis Designed and Prepared by the Dentist
December 6th, 2016 - Chris Woolstenhulme, QCC, CMCS, CPC, CMRS
For maxillofacial services, if a prosthesis is provided, and is designed and prepared by the dentist, the Medicare Part B carrier may be billed with CPT codes 21076 through 21089. If the prosthesis is prepared by an outside laboratory, the laboratory bill goes to the Durable Medical Equipment Regional Carrier (DMERC), with Level ...
Changes in Dental codes for 2017
September 27th, 2016 - Christine Taxin
Below is a list of changes in Dental Codes for 2017, please do not use these codes until January of 2017.  Also, understand how to use and remember document, document why you are using any code.DIAGNOSTIC D0120-D0999REVISIONS:NO CHANGESNEW CODE:D0414 Laboratory Processing of microbial specimen to include culture and sensitivity studies, ...
Dental Offices - Billing Medical Insurance for covered procedures
September 12th, 2016 - Christine Taxin
If your dental office isn't billing medical insurance for certain procedures, you're missing out on an important way of serving your patients and expanding your practice. Currently, only about 64% of Americans are covered by a dental insurance plan. But the Affordable Care Act requires nearly 100% of Americans to be covered ...
Article categories