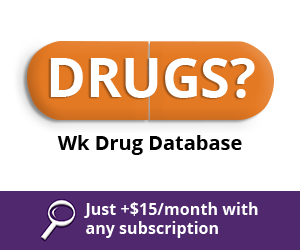 Dental - Articles
A Step by Step Guide to Medical Billing
August 20th, 2019 - Christine Taxin
The next 4 weeks we will be providing you with a step by step guide to why medical billing is now part of our Dental future. Dental surgery is performed to treat various conditions of the teeth, jaws, and gums. Surgical procedures that dentists perform include dental implants, treatment for temporomandibular ...
Medical ID Theft
August 16th, 2019 - Namas
Medical ID Theft "So, do you guys think you can do something with that?" John asked angrily at our first meeting with him in August 2017 as he slammed a stack of medical bills, EOBs and collection letters - three inches high - down in front of my partner and I. ...
Healthcare Common Procedure Coding System (HCPCS)
August 13th, 2019 - Chris Woolstenhulme, QCC, CMCS, CPC, CMRS
There are three main code sets and Healthcare Common Procedure Coding System (HCPCS), is the third most common code set used. They are often called Level II codes and are used to report non-physician products supplies and procedures not found in CPT, such as ambulance services, DME, drugs, orthotics, supplies, ...
Tips to Preventing Audits
July 23rd, 2019 - Christine Taxin
There is an ever-increasing number of dental claims that have come under scrutiny for fraud. One such payer, Aetna, is actively pursuing dental fraud by employing their special investigative units (SIUs) to identify and investigate providers who demonstrate unusual coding and billing practices. When payers identify the activities they deem ...
Are you Treating & Billing Medical Patients Tooth Infections
July 16th, 2019 - Christine Taxin
A tooth infection, or an abscessed tooth, generally occurs as a result of tooth decay and poor oral hygiene. However, it can also develop due to previous dental work or traumatic injury. When an infection occurs, it causes a pocket of pus to form in the mouth as a result ...
5 Ways to Minimize HIPAA Liabilities
July 12th, 2019 - BC Advantage
Last year was historic for HIPAA enforcement. The HHS Office of Civil Rights collected a record $23.5 million in settlements and judgments against providers guilty of HIPAA violations. To avoid becoming part of that unwanted statistic, it's important to pay extra close attention to five key areas of HIPAA vulnerability. Take ...
The Oral Connection
June 24th, 2019 - Christine Taxin
The mouth is, was, and forever will be part of the body. The old model in traditional medicine of treating symptoms and body parts in isolation is flawed. Pioneers in functional medicine like Dr. Mark Hyman, Dr. Mike Roisen, Dr. Axe, Dr. Fuhrman, Dr. Amy Doneen, Dr. Brad Bale, and ...
Do You Understand Medicare
May 21st, 2019 - Christine Taxin
Even though we may think we truly understand what it means to be a participating provider, Medicare doesn't quite work the way that other insurance plans do. Far too many providers do not understand the difference and get into hot water. To further complicate matters, the rules are different for ...
Looking Ahead - Changes in Dentistry!
April 3rd, 2019 - Christine Taxin
In the next 10 years, what is the biggest change dentistry will experience? FW: We all know healthcare in the U.S. is changing rapidly. Dentistry is no exception. My opinion is that several big changes are forthcoming. Most often, I think about changes that benefit patients and/or providers. Here are three ...
Prior years: (click bar to view articles)
Article categories