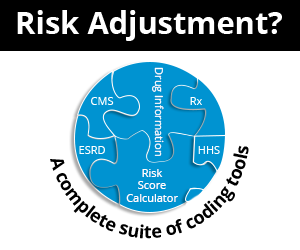 VA- Reasonable Charges Rules, Notices, & Federal Register
October 21st, 2019 - Chris Woolstenhulme, QCC, CMCS, CPC, CMRS
0 Votes -

Sign in

to vote or comment.
---
Usual, customary and reasonable charges (UCR) are medical fees used when there are no contractual pricing agreements and used by certain healthcare plans and third-party payers to generate fair healthcare pricing.
Where does Find-A-Code get their data for UCR?
Find-A-Code offers UCR fees gathered from the US Department of Veterans Administration (VA) using Geographically-adjusted charges and the 80th percentile conversion factors; this information can be found on the code information page (see example below) and is offered as a fee comparison with our UCR Pricing add-on.
Where are UCR fees located in Find-A-Code?
While on the code information page scroll down to the fees section and open the tab titled "UCR Fees", the fees will be displayed for UCR, Workers Comp, as well as Medicare Billed and Allowed.
What information comes from the VA?
The following information comes from the VA to give an understanding of accountability to the Federal Register, calculations and links to data sources used on our UCR pricing.
Reasonable charges according to the VA is described as follows; Reasonable Charges are based on amounts that third parties pay for the same services furnished by private-sector health care providers in the same geographic area. In the past, VA used average cost-based, per diem rates for billing insurers. Reasonable charges are calculated for inpatient and outpatient facility charges, and for professional or clinician charges for inpatient and outpatient care.
Reasonable Charges Rules, Notices, & Federal Register
The VA determines the amount of the national average administrative cost annually for the prior fiscal year (October through September) and then applies the charge at the start of the next calendar year. Below are links to the Federal Register and data sources from the VA Website.
Inpatient:
Outpatient and Professional
Federal Register / Vol. 84, No. 189 / Monday, September 30, 2019 / Notices
###
Questions, comments?
If you have questions or comments about this article please contact us. Comments that provide additional related information may be added here by our Editors.
Latest articles: (any category)
Billing for Telemedicine in Chiropractic
January 14th, 2020 - Evan M. Gwilliam DC MBA BS CPC CCPC QCC CPC-I MCS-P CPMA CMHP
Many large private payers recognize the potential cost savings and improved health outcomes that telemedicine can help achieve, therefore they are often willing to cover it. While there are several considerations, there could be certain circumstances where telemedicine might apply to chiropractic care.
Non-Surgical Periodontal Treatment
January 14th, 2020 - Christine Taxin
AAP treatment guidelines stress that periodontal health should be achieved in the least invasive and most cost-effective manner. This is often accomplished through non-surgical periodontal treatment.Non-surgical periodontal treatment does have its limitations. When it does not achieve periodontal health, surgery may be indicated to restore periodontal health.SCALING AND ROOT PLANINGScaling ...
Q/A: Can Chiropractors Bill 99211?
January 14th, 2020 - Wyn Staheli, Director of Research
Can chiropractic offices bill code 99211? Technically it can be used by chiropractors, but in most instances, it is discouraged. Considering that 99211 is a low complexity examination for an established patient, this code is not really made for the physician to use. In fact, in 2021, changes are coming for this code...
Denials due to MUE Usage - This May be Why!
January 7th, 2020 - Chris Woolstenhulme, QCC, CMCS, CPC, CMRS
CMS assigns Medically Unlikely Edits (MUE's) for HCPCS/CPT codes, although not every code has an MUE. MUE edits are used to limit tests and treatments provided to a Medicare patient for a single date of service or for a single line item on a claim form. It is important to understand MUE's are ...
CMS Report on QPP Shows Increasing Involvement
January 6th, 2020 - Wyn Staheli, Director of Research
MIPS 2018 participation increased according to the final report issued by CMS on January 6, 2020.
CPT 2020 Changes to Psychiatry Services
January 3rd, 2020 - Namas
As of January 1, 2020, CPT made changes to the health and behavior assessment and intervention codes (96150-96155) and therapeutic interventions that focus on cognitive function (97127). If you code and audit services in this category, you must pay close attention to the changes as they include the removal and ...
Medicare Changes Bilateral Reporting Rules for Certain Supplies
December 30th, 2019 - Wyn Staheli, Director of Research
DME suppliers must bill bilateral supplies with modifiers RT and LT on separate claim lines or they are being rejected.