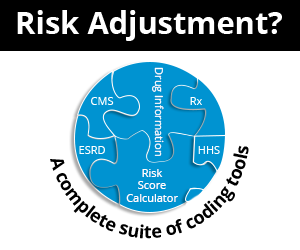 Get Started Going Paperless
May 15th, 2013 - Debra Sanders
0 Votes -

Sign in

to vote or comment.
---
Do you get a lot of emails and some you need to keep, some delete? Or maybe you
have some documents in your drawer you reference once in a while but you have
nowhere else to keep them but in your drawer or pinned on your walls? If you use
Outlook Express at work, it's pretty much the same as saving things to your
documents.
You can scan all your documents separately or in an organized structure. For
example, all your BC information would be scanned in one scan, Medicare all
together in another scan and so on. You can even scan that list of phone
numbers on your wall that you've scribbled on so much you barely have enough
room to add any more. In this case though, you may want to retype it before you
scan it. This type of information however is better put on an excel spreadsheet
so you can easily change it as necessary.
Once it's scanned, you can email each one separately to yourself with the
subject as to what it is. For example, Employee Forms. You then create a
folder for Employee Forms. Next, you can drop that email in this folder. If
you have a copy machine at work that you can email from it, you can make this
even easier. Just email the document to yourself from the copy/email machine.
Next, open the email and re-email it to yourself with the subject changed to
what is in the email and do the same as above. I am sure you can do this with
other email programs you may have, but we have Outlook so I'm mentioning that
program.
Now you don't want to replace your documents with your email so as not to
overload it. However, if there are certain important things/emails you want to
keep, this is a space saving idea to add to those other ideas to get rid of all
that paper in your desk area. With the technology we have today, you really
don't even need draws. You can even scan some of your information, email it to
yourself and then open and save it to your documents. Either way, you shouldn't
have to have a draw or paper on your walls. And remember, a specific program
can be used in more than one way. Just because it's your email, doesn't mean it
doesn't have a save you can use for something else you want to save besides just
an email. Use the tools you have available to you to get rid of all that paper.
After all, it's quicker to click than to thumb through.
What I use my Outlook for mostly is creating folders for the reports I have to
complete. My manager emails the reports to us. I create a separate folder for
them (ex., MRI, Tregs, 90, 120 ect). I then make an action plan on my calendar
for that month. As I get the reports done I can easily delete it then. If it's
on my calendar for say today and I don't finish today, I then just click on that
item on my calendar and drag it to another day (you don' t have to open it to
change the date), just drag and drop and a message will come up and ask you if
you want to change the date and just click "yes". And my final goal for the
month is to have all those reports deleted (or finished) by my deadline.
If your manager is not able to email you separate reports, then print and scan
your reports as explained above and make folders accordingly. If you have to
scan your reports, since you cannot change the information in the report itself
after you scan it, just keep track where you are at on the report. You may also
be able to insert a text box somewhere or other method that it allows depending
on the program you are using. And once done, it's easily deleted which means,
you've finished that report.
So between using your excel program as your desktop organizer and your email
folders, you should be able to get rid of everything on your walls and in your
draws. So start today and get organized.
###
Questions, comments?
If you have questions or comments about this article please contact us. Comments that provide additional related information may be added here by our Editors.
Latest articles: (any category)
Preview the PDGM Calculator for Home Health Today
December 4th, 2019 - Wyn Staheli, Director of Research
Until February 1, 2020, you can preview Find-A-Code's Patient-Driven Groupings Model (PDGM) home health payment calculator by going to https://www.findacode.com/tools/home-health/ .
Hypertension ICD-10-CM Code Reporting Table
November 25th, 2019 - Wyn Staheli, Director of Research
In ICD-10-CM, hypertension code options do not distinguish between malignant and benign or between controlled and uncontrolled. What is important for code selection is knowing if the hypertension is caused by or related to another condition. The following table shows some of these options.
New Medicare Home Health Care Payment Grouper — Are You Ready?
November 25th, 2019 - Wyn Staheli, Director of Research
In 2020, Medicare will begin using a new Patient-Driven Groupings Model (PDGM) for calculating Medicare payment for home health care services. This is probably the biggest change to affect home health care since 2000.
VA: How UCR Charges are Determined
November 20th, 2019 - Chris Woolstenhulme, QCC, CMCS, CPC, CMRS
How does the VA determine charges billed to third party payers for Veterans with private health insurance? According to the VA. "38 C.F.R 17.101 stipulates the basic methodology by which VA bills third party insurance carriers. In order to generate a charge for medical services, VA establishes reasonable charges for five ...
Medical Insurance Coverage for TMJ Disorders (TMD)
November 19th, 2019 - Christine Taxin
It is agreed that TMJ disorders should be covered by insurance. There are often questions whether it is covered by medical insurance or dental insurance and where the line is that separates coverage.Medical Insurance typically is the primary insurance for TMJ disorders. The reason is that joints are found anywhere ...
Changes to Portable X-Ray Requirements
November 19th, 2019 - Wyn Staheli, Director of Research
On September 30, 2019, CMS published a final rule which made changes to portable x-ray services requirements as found in the law.
Q/A: Q/A: How do I Code a Procedure for the Primary Insurance so the Secondary Can Get Billed?
November 19th, 2019 - Wyn Staheli, Director of Research
Question: How do you modify a code submitted to the primary insurance company to let them know it is not covered by them so you can bill to a secondary?