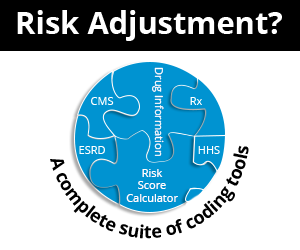 Get Started Going Paperless
May 15th, 2013 - Debra Sanders
0 Votes -

Sign in

to vote or comment.
---
Do you get a lot of emails and some you need to keep, some delete? Or maybe you
have some documents in your drawer you reference once in a while but you have
nowhere else to keep them but in your drawer or pinned on your walls? If you use
Outlook Express at work, it's pretty much the same as saving things to your
documents.
You can scan all your documents separately or in an organized structure. For
example, all your BC information would be scanned in one scan, Medicare all
together in another scan and so on. You can even scan that list of phone
numbers on your wall that you've scribbled on so much you barely have enough
room to add any more. In this case though, you may want to retype it before you
scan it. This type of information however is better put on an excel spreadsheet
so you can easily change it as necessary.
Once it's scanned, you can email each one separately to yourself with the
subject as to what it is. For example, Employee Forms. You then create a
folder for Employee Forms. Next, you can drop that email in this folder. If
you have a copy machine at work that you can email from it, you can make this
even easier. Just email the document to yourself from the copy/email machine.
Next, open the email and re-email it to yourself with the subject changed to
what is in the email and do the same as above. I am sure you can do this with
other email programs you may have, but we have Outlook so I'm mentioning that
program.
Now you don't want to replace your documents with your email so as not to
overload it. However, if there are certain important things/emails you want to
keep, this is a space saving idea to add to those other ideas to get rid of all
that paper in your desk area. With the technology we have today, you really
don't even need draws. You can even scan some of your information, email it to
yourself and then open and save it to your documents. Either way, you shouldn't
have to have a draw or paper on your walls. And remember, a specific program
can be used in more than one way. Just because it's your email, doesn't mean it
doesn't have a save you can use for something else you want to save besides just
an email. Use the tools you have available to you to get rid of all that paper.
After all, it's quicker to click than to thumb through.
What I use my Outlook for mostly is creating folders for the reports I have to
complete. My manager emails the reports to us. I create a separate folder for
them (ex., MRI, Tregs, 90, 120 ect). I then make an action plan on my calendar
for that month. As I get the reports done I can easily delete it then. If it's
on my calendar for say today and I don't finish today, I then just click on that
item on my calendar and drag it to another day (you don' t have to open it to
change the date), just drag and drop and a message will come up and ask you if
you want to change the date and just click "yes". And my final goal for the
month is to have all those reports deleted (or finished) by my deadline.
If your manager is not able to email you separate reports, then print and scan
your reports as explained above and make folders accordingly. If you have to
scan your reports, since you cannot change the information in the report itself
after you scan it, just keep track where you are at on the report. You may also
be able to insert a text box somewhere or other method that it allows depending
on the program you are using. And once done, it's easily deleted which means,
you've finished that report.
So between using your excel program as your desktop organizer and your email
folders, you should be able to get rid of everything on your walls and in your
draws. So start today and get organized.
###
Questions, comments?
If you have questions or comments about this article please contact us. Comments that provide additional related information may be added here by our Editors.
Latest articles: (any category)
Healthcare Common Procedure Coding System (HCPCS)
August 13th, 2019 - Chris Woolstenhulme, QCC, CMCS, CPC, CMRS
There are three main code sets and Healthcare Common Procedure Coding System (HCPCS), is the third most common code set used. They are often called Level II codes and are used to report non-physician products supplies and procedures not found in CPT, such as ambulance services, DME, drugs, orthotics, supplies, ...
Q/A: I Billed 2 Units of L3020 and Claim was Denied. Why?
August 13th, 2019 - Brandy Brimhall, CPC, CMCO, CCCPC, CPCO, CPMA
Question: We billed 2 units of L3020 but were denied for not using the right modifiers. What should we do? Answer: Rather than submitting two units of the L3020 to indicate that the patient one orthotic for each foot, you would need to use modifiers identifying left foot and right foot. Appropriate coding ...
Will Medicare Change Their Rules Regarding Coverage of Services Provided by a Chiropractor?
August 13th, 2019 - Wyn Staheli, Director of Research
Two separate pieces of legislation introduced in the House of Representatives (H.R. 2883 and H.R. 3654) have the potential to change some of Medicare's policies regarding doctors of chiropractic. Find out what these two bills are all about and how they could affect Medicare policies.
The OIG Work Plan: What Is It and Why Should I Care?
August 9th, 2019 - Namas
The Department of Health and Human Services (HHS) founded its Office of Inspector General (OIG) in 1976 and tasked it with the responsibility to combat waste, fraud, and abuse within Medicare, Medicaid, and the other HHS programs. With approximately 1,600 employees, HHS OIG is the largest inspector general's office within ...
CMS Proposes to Reverse E/M Stance to Align with AMA Revisions
August 6th, 2019 - Wyn Staheli, Director of Research
On July 29, 2019, CMS released their proposed rule for the Medicare Physician Fee Schedule for 2020. Last year's final rule "finalized the assignment of a single payment rate for levels 2 through 4 office/outpatient E/M visits beginning in CY 2021." It also changed some of the documentation requirements (e.g., ...
Q/A: What if my Patient Refuses to Fill out the Outcome Assessment Questionnaire?
August 6th, 2019 - ChiroCode
Question: What if my Medicare patient refuses to fill out the outcome assessment questionnaire? Answer: Inform the patient that Medicare requires that you demonstrate functional improvement in order for them to determine if the care is medically necessary. In other words, they may have to pay for the care out of pocket if ...
The Slippery Slope For CDI Specialists
August 2nd, 2019 - Namas
Who knew that when Jack & Jill when up the hill to fetch a pail of water, they would have to ensure that in order to keep the level of water the same on the way back down, they would need to both support the pail. Many of you in this industry are ...