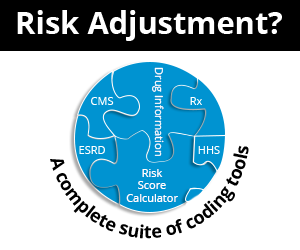 Getting the Right Eligibility Information for Payment Your Rights and Health Plans Requirement
September 11th, 2018 - BC Advantage
0 Votes -

Sign in

to vote or comment.
---
We need timely and accurate patient information to bill health plans and receive appropriate payment. Clinical information is, of course, important. But we also need the "administrative" data - patient demographics and especially the insurance information. Physician offices create their clinical information, but usually rely on patients for information on their health plan and identification numbers.
Just as we have standardized electronic claims transactions and remittance advice transactions under HIPAA, there are standardized electronic eligibility inquiry and response transactions which can (and should) be used by physician offices to communicate with health plans. HIPAA regulation require that all health plans make these electronic eligibility transactions available to providers. And relatively recent regulations (45 CFR 162.1203) have greatly expanded the content that must be provided in those transactions. This section of the regulations adopted, as standards, the Phase II CORE 260: Eligibility & Benefits Data Content (270/271) Rule, version 2.1.0, March 2011
(https://www.caqh.org/sites/default/files/core/phase-ii/policy-rules/260-v5010.pdf)
These rules require that all health plans (including Medicare and Medicaid) must provide real-time (i.e. almost instantaneous) responses to eligibility information. The rules also expanded the information which must be provided in all responses. Health plans must now include, in addition to the membership status and beginning and end dates:
Whether or not the patient is eligible for a large number of specific service types such as surgical, DME, hospital inpatient, hospital outpatient, dialysis, etc. as well as if the coverage in in network only
Patient financial responsibility for base and remaining deductible, co-insurance and co-payment for each service type requested.
Providers can now request and receive all of this information from health plans on a real time basis. How should this be included in your workflow?
First, make sure that your practice management system or clearinghouse gives you the capability to do these real time eligibility transactions. There are still some systems that do not support the robust information which must be provided.
If your vendor doesn't support the transaction, find out if you can get it added to your system. If not, you may wish to investigate alternatives.
If you do have the capability, it's time to put it to good use. The health plan eligibility status and financial standing for each patient should be available to front office staff before the patient walks in the door. I would recommend that near the end of the day, eligibility inquiries be sent for all patients expected to be seen the next day. Responses can be noted, and patient insurance information updated. If your office's insurance information is no longer accurate for the patient, the patient can be called and asked for updated information or to bring their updated insurance card into the office. As the patient arrives, you can update any information as needed, discuss the deductible and coinsurance with the patient, and make the financial arrangements. For any walk-in patients, an eligibility inquiry should be done upon arrival, insurance information verified, and financial arrangements made. The eligibility inquiry and response should take only seconds. Even if the patient has what they say is a current membership card, an inquiry should still be done.
Every health plan is required to have this detailed, real-time eligibility inquiry and response process. This is based on the standard transaction required under HIPAA. While health plans may, at their option, also offer Web portals with this information, they cannot force you or provide any incentive to use the portal as opposed to using the standard transaction. Using the standard for all health plans should be easier than going to each health plan's portal, logging in, and finding the appropriate information. Should any health plan tell you that you must use the portal, remind them of their obligations. There is a process in place to force health plans to comply with HIPAA rules; that can be instituted - and may be the subject of a future column.
Remember - claims are easily denied if the insurance information is incorrect. And with the rapid changes in the health care industry and patients switching health plans, you need the right information. Using the eligibility inquiry process will get you that.
---
This Week's Audit Tip Written By:
Stanley Nachimson,
Principal, Nachimson Advisors LLC
Stanley Nachimson is principal of Nachimson Advisors, a health IT consulting firm dedicated to finding innovative uses for health information technology and encouraging its adoption.
###
Questions, comments?
If you have questions or comments about this article please contact us. Comments that provide additional related information may be added here by our Editors.
Latest articles: (any category)
RT and LT Modifier Usage Change (effective 2019-03-01)
May 21st, 2019 - Chris Woolstenhulme, QCC, CMCS, CPC, CMRS
According to Noridian Medicare, there are new changes required when reporting the RT and LT modifier(s). In the past, it was appropriate to bill the RT and LT modifier on the same line when it was required for certain HCPCS codes. Noridian released a publication stating claims reported with RT/LT on the same ...
Do You Understand Medicare
May 21st, 2019 - Christine Taxin
Even though we may think we truly understand what it means to be a participating provider, Medicare doesn't quite work the way that other insurance plans do. Far too many providers do not understand the difference and get into hot water. To further complicate matters, the rules are different for ...
An Update on the DHS OIG's Effort to Combat Fraud & Abuse
May 17th, 2019 - Namas
An Update on the DHS OIG's Effort to Combat Fraud & Abuse Every year, the Department of Health and Human Services (DHS) Office of Inspector General (OIG) is required by law to release a report detailing the amounts deposited and appropriated to the Medicare Trust Fund, and the source of such ...
Prioritize Your Patient's Financial Experience
May 13th, 2019 - Wyn Staheli, Director of Research
For many years, the ChiroCode DeskBook has emphasized the need for providers to firmly establish the patient's financial responsibility through clear communication. We even created a "Patient Financial Responsibility Acknowledgment Form" to help providers with this process. Lately, the lack of pricing transparency has been in the news and even ...
Q/A: Two Payers Both Paid the Claim. Who Gets the Refund?
May 13th, 2019 - Wyn Staheli, Director of Research
Question We have a personal injury situation where we submitted a claim was sent to the patient's auto policy carrier who refused payment. We then submitted it to her other insurance. Eventually, both companies paid her claims. Her auto paid at full value, and her secondary paid at a reduced rate ...
HIPAA Violation Penalties Revised
May 6th, 2019 - Wyn Staheli, Director of Research
On April 30, 2019 The Department of Health and Human Services (HHS) announced that "HHS will apply a different cumulative annual CMP limit for each of the four penalties tiers in the HITECH Act." Unlike other notices which require a proposed rule with a comment period, this notice will take ...
Q/A: If Orthopedic Tests are Negative, do You List Them in Your Treatment Notes?
May 6th, 2019 - Wyn Staheli, Director of Research
Question: If orthopedic tests are negative, do you need to still list them in your treatment notes? Answer: Yes. Any tests which are performed by a healthcare provider, regardless of the result, should be documented in the patient record. This record is the only way that a reviewer or another provider ...