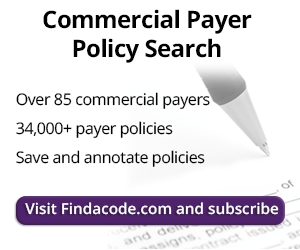 Getting the Right Eligibility Information for Payment Your Rights and Health Plans Requirement
September 11th, 2018 - BC Advantage
0 Votes -

Sign in

to vote or comment.
---
We need timely and accurate patient information to bill health plans and receive appropriate payment. Clinical information is, of course, important. But we also need the "administrative" data - patient demographics and especially the insurance information. Physician offices create their clinical information, but usually rely on patients for information on their health plan and identification numbers.
Just as we have standardized electronic claims transactions and remittance advice transactions under HIPAA, there are standardized electronic eligibility inquiry and response transactions which can (and should) be used by physician offices to communicate with health plans. HIPAA regulation require that all health plans make these electronic eligibility transactions available to providers. And relatively recent regulations (45 CFR 162.1203) have greatly expanded the content that must be provided in those transactions. This section of the regulations adopted, as standards, the Phase II CORE 260: Eligibility & Benefits Data Content (270/271) Rule, version 2.1.0, March 2011
(https://www.caqh.org/sites/default/files/core/phase-ii/policy-rules/260-v5010.pdf)
These rules require that all health plans (including Medicare and Medicaid) must provide real-time (i.e. almost instantaneous) responses to eligibility information. The rules also expanded the information which must be provided in all responses. Health plans must now include, in addition to the membership status and beginning and end dates:
Whether or not the patient is eligible for a large number of specific service types such as surgical, DME, hospital inpatient, hospital outpatient, dialysis, etc. as well as if the coverage in in network only
Patient financial responsibility for base and remaining deductible, co-insurance and co-payment for each service type requested.
Providers can now request and receive all of this information from health plans on a real time basis. How should this be included in your workflow?
First, make sure that your practice management system or clearinghouse gives you the capability to do these real time eligibility transactions. There are still some systems that do not support the robust information which must be provided.
If your vendor doesn't support the transaction, find out if you can get it added to your system. If not, you may wish to investigate alternatives.
If you do have the capability, it's time to put it to good use. The health plan eligibility status and financial standing for each patient should be available to front office staff before the patient walks in the door. I would recommend that near the end of the day, eligibility inquiries be sent for all patients expected to be seen the next day. Responses can be noted, and patient insurance information updated. If your office's insurance information is no longer accurate for the patient, the patient can be called and asked for updated information or to bring their updated insurance card into the office. As the patient arrives, you can update any information as needed, discuss the deductible and coinsurance with the patient, and make the financial arrangements. For any walk-in patients, an eligibility inquiry should be done upon arrival, insurance information verified, and financial arrangements made. The eligibility inquiry and response should take only seconds. Even if the patient has what they say is a current membership card, an inquiry should still be done.
Every health plan is required to have this detailed, real-time eligibility inquiry and response process. This is based on the standard transaction required under HIPAA. While health plans may, at their option, also offer Web portals with this information, they cannot force you or provide any incentive to use the portal as opposed to using the standard transaction. Using the standard for all health plans should be easier than going to each health plan's portal, logging in, and finding the appropriate information. Should any health plan tell you that you must use the portal, remind them of their obligations. There is a process in place to force health plans to comply with HIPAA rules; that can be instituted - and may be the subject of a future column.
Remember - claims are easily denied if the insurance information is incorrect. And with the rapid changes in the health care industry and patients switching health plans, you need the right information. Using the eligibility inquiry process will get you that.
---
This Week's Audit Tip Written By:
Stanley Nachimson,
Principal, Nachimson Advisors LLC
Stanley Nachimson is principal of Nachimson Advisors, a health IT consulting firm dedicated to finding innovative uses for health information technology and encouraging its adoption.
###
Questions, comments?
If you have questions or comments about this article please contact us. Comments that provide additional related information may be added here by our Editors.
Latest articles: (any category)
Q/A: What Diagnosis Codes Should I Use for TMJ Headache Massage for Coverage?
October 16th, 2018 - Wyn Staheli, Director of Research
Question: We have been receiving several DDS referrals to our massage therapists who do intra-oral work. The only problem is that the referral from the DDS lists code R51 for headaches as the only DX code. Since most plans don't cover massage therapy for headaches alone, are there any codes that can distinguish the headaches as ...
Q/A: What Codes do I use for CLIA-Waived Tests?
October 16th, 2018 - Wyn Staheli, Director of Research
Question: I am a certified DOT medical examiner and have applied to get my CLIA lab (waiver) for urinalysis, finger prick blood tests for A1c, cholesterol and glucose. I realize I cannot diagnose patients with these tests, but I am using them to make decisions in the DOT process and with ...
Pelvic Floor Dysfunction Treatment Coverage
October 16th, 2018 - Wyn Staheli, Director of Research
Pelvic floor dysfunction is often the underlying cause of conditions such as pelvic pain; urinary or bowel dysfunction; and/or sexual symptoms. Treatment generally begins with an evaluation and testing (e.g, EMG) followed by a variety of services (e.g., biofeedback, manipulation, pelvic floor electrical stimulation), depending on the findings. Coverage by payers ...
Prolonged Services Its Not Just About Time
October 5th, 2018 - BC Advantage
Time, as it applies to E/M codes, has often been viewed as an "if/then" proposition. "If" the documentation shows that a majority of the encounter was based on counseling and/or coordination of care, "then" we choose the highest level of service based on the total time of the encounter. However, a ...
HCC - Acceptable Provider Interpretation for Diagnostic Testing
October 1st, 2018 - Wyn Staheli, Director of Research
The following table is taken from the Contract-Level Risk Adjustment Data Validation Medical Record Reviewer Guidance dated 2017-09-27 (see References). It is a listing of acceptable provider interpretation of diagnostic testing. Acceptable Examples include: Cardiology and Vascular Surgeons Echocardiogram (including Doppler, Duplex, Color flow of the heart vessels) EKG (electrocardiogram) – Stress test, Cardiac ...
When to Use Modifier 25 and Modifier 57 on Physician Claims
October 1st, 2018 - BC Advantage
The biggest thing modifiers 25 and 57 have in common is that they both assert that the E/M service should be payable based on documentation within the record showing the procedure should not be bundled into the E/M. After that, the similarities end, and it is important to know the...
Chiropractic OIG Audit Recommendations - Lessons Learned
September 28th, 2018 - Wyn Staheli, Director of Research
The OIG recently concluded an audit on a chiropractic office located in Florida and had some significant findings. They recommended the following: Refund to the Federal Government the portion of the estimated $169,737 overpayment for claims for chiropractic services that did not comply with Medicare requirements and are within the 4-year ...