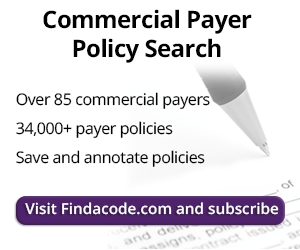 Watch out for People-Related 'Gotchas'
April 15th, 2019 - Wyn Staheli, Director of Research
1 Vote -

Sign in

to vote or comment.
---
In Chapter 3 — Compliance of the ChiroCode DeskBook, we warn about the dangers of disgruntled people (pages 172-173). Even if we think that we are a wonderful healthcare provider and office, there are those individuals who can and will create problems. As frustrating as it may be, there are people who are looking for ways to damage your practice. This can be patients, employees, or even competitors. Protect your practice by being vigilant and implementing good compliance programs.
The following are a few reminders of concerns that need to be addressed in your practice.
Patient Issues
Unexpected bills. Patient's can forget about visits and may assume that insurance covers everything. Implement a policy of helping patients understand their financial responsibility and help them understand what their insurance does and does not cover.


Disability laws. You need to ensure that your facility meets all state and federal disability standards. Document your due diligence in meeting these laws in your office's Policies and Procedures manual.


Nuisance claims. We heard of a situation where someone filed a lawsuit claiming that asking the patient about their HIV status violated their right to privacy. As a medical provider, you need to know that information. Of course the case was dropped after attorney's for the professional organization got involved, but this only emphasizes the need to make sure that you know a good healthcare attorney.
Employee Problems
Complaints. If your employee tells you that they think that there is a problem, you need to listen to them.



Officially investigate their complaint and document the resolution.


Be sure they know that you listened and investigated and that they understand the resolution.


Have them sign a document which states that they understand the resolution.
I am aware of a case where the employee was upcoding claims. The provider only verbally told the person to stop doing that. He later fired the individual who then filed a whistle blower complaint. Unfortunately, this provider did not have sufficient documentation to backup his statements that he had reprimanded the employee and he ended up facing big penalties.
Social media. HIPAA has strict rules regarding PHI and some employees may not be aware that their social media postings violate HIPAA. For example, one employee posted a picture of themselves sitting at their desk and their computer screen was visible. Posting a picture at work isn't a problem, but the problem was that the screen showed patient information. Be sure that your HIPAA training includes social media pitfalls.


Snooping. This is particularly problematic when the employee knows the patient or wants to know the patient (e.g., friends, famous people). The employee may only access that patient's chart if their medical responsibility requires access to it. Physician's Practice recently wrote an article about this problem and the pitfalls and fines that can be incurred. (see References).
Make sure you take time to address these issues. Ensure that all staff are educated about these pitfalls and that your Policies and Procedure manual covers these topics.
###
Questions, comments?
If you have questions or comments about this article please contact us. Comments that provide additional related information may be added here by our Editors.
Latest articles: (any category)
RT and LT Modifier Usage Change (effective 2019-03-01)
May 21st, 2019 - Chris Woolstenhulme, QCC, CMCS, CPC, CMRS
According to Noridian Medicare, there are new changes required when reporting the RT and LT modifier(s). In the past, it was appropriate to bill the RT and LT modifier on the same line when it was required for certain HCPCS codes. Noridian released a publication stating claims reported with RT/LT on the same ...
Do You Understand Medicare
May 21st, 2019 - Christine Taxin
Even though we may think we truly understand what it means to be a participating provider, Medicare doesn't quite work the way that other insurance plans do. Far too many providers do not understand the difference and get into hot water. To further complicate matters, the rules are different for ...
An Update on the DHS OIG's Effort to Combat Fraud & Abuse
May 17th, 2019 - Namas
An Update on the DHS OIG's Effort to Combat Fraud & Abuse Every year, the Department of Health and Human Services (DHS) Office of Inspector General (OIG) is required by law to release a report detailing the amounts deposited and appropriated to the Medicare Trust Fund, and the source of such ...
Prioritize Your Patient's Financial Experience
May 13th, 2019 - Wyn Staheli, Director of Research
For many years, the ChiroCode DeskBook has emphasized the need for providers to firmly establish the patient's financial responsibility through clear communication. We even created a "Patient Financial Responsibility Acknowledgment Form" to help providers with this process. Lately, the lack of pricing transparency has been in the news and even ...
Q/A: Two Payers Both Paid the Claim. Who Gets the Refund?
May 13th, 2019 - Wyn Staheli, Director of Research
Question We have a personal injury situation where we submitted a claim was sent to the patient's auto policy carrier who refused payment. We then submitted it to her other insurance. Eventually, both companies paid her claims. Her auto paid at full value, and her secondary paid at a reduced rate ...
HIPAA Violation Penalties Revised
May 6th, 2019 - Wyn Staheli, Director of Research
On April 30, 2019 The Department of Health and Human Services (HHS) announced that "HHS will apply a different cumulative annual CMP limit for each of the four penalties tiers in the HITECH Act." Unlike other notices which require a proposed rule with a comment period, this notice will take ...
Q/A: If Orthopedic Tests are Negative, do You List Them in Your Treatment Notes?
May 6th, 2019 - Wyn Staheli, Director of Research
Question: If orthopedic tests are negative, do you need to still list them in your treatment notes? Answer: Yes. Any tests which are performed by a healthcare provider, regardless of the result, should be documented in the patient record. This record is the only way that a reviewer or another provider ...