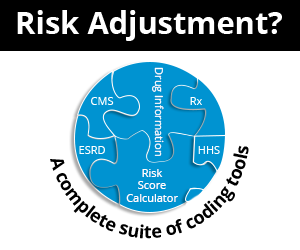 Watch out for People-Related 'Gotchas'
April 15th, 2019 - Wyn Staheli, Director of Research
1 Vote -

Sign in

to vote or comment.
---
In Chapter 3 — Compliance of the ChiroCode DeskBook, we warn about the dangers of disgruntled people (pages 172-173). Even if we think that we are a wonderful healthcare provider and office, there are those individuals who can and will create problems. As frustrating as it may be, there are people who are looking for ways to damage your practice. This can be patients, employees, or even competitors. Protect your practice by being vigilant and implementing good compliance programs.
The following are a few reminders of concerns that need to be addressed in your practice.
Patient Issues
Unexpected bills. Patient's can forget about visits and may assume that insurance covers everything. Implement a policy of helping patients understand their financial responsibility and help them understand what their insurance does and does not cover.


Disability laws. You need to ensure that your facility meets all state and federal disability standards. Document your due diligence in meeting these laws in your office's Policies and Procedures manual.


Nuisance claims. We heard of a situation where someone filed a lawsuit claiming that asking the patient about their HIV status violated their right to privacy. As a medical provider, you need to know that information. Of course the case was dropped after attorney's for the professional organization got involved, but this only emphasizes the need to make sure that you know a good healthcare attorney.
Employee Problems
Complaints. If your employee tells you that they think that there is a problem, you need to listen to them.



Officially investigate their complaint and document the resolution.


Be sure they know that you listened and investigated and that they understand the resolution.


Have them sign a document which states that they understand the resolution.
I am aware of a case where the employee was upcoding claims. The provider only verbally told the person to stop doing that. He later fired the individual who then filed a whistle blower complaint. Unfortunately, this provider did not have sufficient documentation to backup his statements that he had reprimanded the employee and he ended up facing big penalties.
Social media. HIPAA has strict rules regarding PHI and some employees may not be aware that their social media postings violate HIPAA. For example, one employee posted a picture of themselves sitting at their desk and their computer screen was visible. Posting a picture at work isn't a problem, but the problem was that the screen showed patient information. Be sure that your HIPAA training includes social media pitfalls.


Snooping. This is particularly problematic when the employee knows the patient or wants to know the patient (e.g., friends, famous people). The employee may only access that patient's chart if their medical responsibility requires access to it. Physician's Practice recently wrote an article about this problem and the pitfalls and fines that can be incurred. (see References).
Make sure you take time to address these issues. Ensure that all staff are educated about these pitfalls and that your Policies and Procedure manual covers these topics.
###
Questions, comments?
If you have questions or comments about this article please contact us. Comments that provide additional related information may be added here by our Editors.
Latest articles: (any category)
A 2020 Radiology Coding Change You Need To Know
February 10th, 2020 - Aimee Wilcox, CPMA, CCS-P, CST, MA, MT, Director of Content
The radiology section of the 2020 CPT© has 1 new, 18 revised, and 14 deleted codes. Interestingly, six of the 14 deleted codes were specific to reporting single-photon computerized tomographic (SPECT) imaging services of the brain, heart, liver, bladder, and others. If your organization reports radiology services, it is...
Documenting telephone calls at your dental practice is just as important as documenting patient visits.
February 4th, 2020 - Christine Taxin
Documenting telephone calls at your dental practice is just as important as documenting patient visits. Similar to other documentation, the common rule when it comes to call documentation is that if it is not documented, it did not happen. Therefore, every clinically relevant telephone call should be documented. Clinically relevant calls ...
CPT 10-Year Historical Content - Now Available!
January 22nd, 2020 - Find-A-Code
Did You Know? We now offer Historical CPT Content in 2-year, 5-year, or 10-year options! Utilize access to specific CPT historical data for previous years using rules effective at that specific time. If you've added UCR fees to your account, you can use Historical CPT Content to view UCR fees from ...
Inadequate Exclusion Screenings Could Put Your Practice at Risk
January 21st, 2020 - Wyn Staheli, Director of Research
Exclusion screenings require far more than just checking a name on a federal database at the time you are hiring someone. Far too many providers don't realize that in order to meet compliance requirements, there is MUCH more involved. There are actually over 40 exclusion screening databases/lists that need to be checked.
Q/A: How do we Bill Massage Services?
January 21st, 2020 - Wyn Staheli, Director of Research
Question: We are adding a massage therapist soon and have some questions about billing their services.
Billing for Telemedicine in Chiropractic
January 14th, 2020 - Evan M. Gwilliam DC MBA BS CPC CCPC QCC CPC-I MCS-P CPMA CMHP
Many large private payers recognize the potential cost savings and improved health outcomes that telemedicine can help achieve, therefore they are often willing to cover it. While there are several considerations, there could be certain circumstances where telemedicine might apply to chiropractic care.
Non-Surgical Periodontal Treatment
January 14th, 2020 - Christine Taxin
AAP treatment guidelines stress that periodontal health should be achieved in the least invasive and most cost-effective manner. This is often accomplished through non-surgical periodontal treatment.Non-surgical periodontal treatment does have its limitations. When it does not achieve periodontal health, surgery may be indicated to restore periodontal health.SCALING AND ROOT PLANINGScaling ...