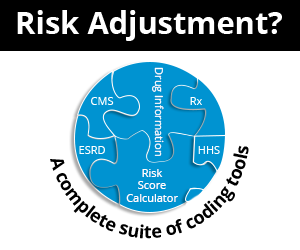 Win The Losing Battle-Verify
August 5th, 2014 - Donna Weinstock
0 Votes -

Sign in

to vote or comment.
---
Do you feel like you are fighting a losing battle? Are you watching your account receivables going up and your collections going down? Is your cash flow suffering? What is a practice to do?
One of the most effective ways to keep your cash flowing is by checking your patient's benefits before the patient arrives for their appointment. It is so easy to say that there isn't time to verify benefits for every office visit, but the truth is "knowledge is power." Knowing whether your patient's benefits are active can help you collect at the time of service. Starting your collection process on the front end saves time on the back end. Face to face is always the best way to collect money from patients, therefore knowing what a patient will owe prior to the visit is beneficial.
With the varying policies, deductibles sky rocketing and insurance coverage changing often, a practice often find themselves without reimbursement when the claim is finally processed. Too often you see "no coverage for the person." It may be that the patient left his job and did not keep his insurance, or it may be that the group changed and the patient forgot to give you his new insurance card. Time is spent contacting the patient only to find out that a claim needs to be re-billed or reprocessed. Had you known ahead of time, the claim may have been paid the first time it was submitted.
If your practice does not already do so, look into verifying eligibility, benefits and coverage on-line. Your electronic health record may have a feature to check benefits directly through their system. If not, contact your clearing house and/or insurance carriers to learn the easiest way to do electronic verifications.
Finding out the patient has no coverage allows you to collect payment at the time services are rendered. A patient may say they don't have their check book or credit card with them; be ready to give them a statement at that time. Timely statements allows for faster collection of money owed.
Verifying insurance coverage prior to a surgery allows the practice to not only know if the patient is covered, but if the procedure is covered within the policy guidelines. Certain policies have limits on coverage and medically necessity. For this reason, it is important to know if the surgery requires precertification. Without the proper documentation, coverage will be denied.
Consider keeping credit cards on file. This can be tricky as you will need to verify that the numbers are secure. Whether you set up a system in your office or hire an outside credit card company to keep these credit cards, having them available allows you to charge the card with permission.
Have a financial policy that is specific to the expectation. Your policy should state when a payment is due by the patient or guarantor. Be specific if you want to charge small balances following insurance processing without billing patients. Have a place for the patient/guarantor to sign the financial policy. Keep the original and give the patient a copy of the policy. This allows them to refer to it.
Depending on whether you are in or out of network with insurance companies, and how your contractual agreements are worded, a practice may be able to collect deductibles and coinsurances at the time of service or prior to the service in the case of a surgery. For this reason, knowing a patient's benefits is important. This is especially beneficial for scheduled procedures or surgeries.
A patient with a high deductible may have trouble paying that deductible. When a practice is able to collect this upfront, it saves time and expense after the procedure has occurred. It is important to know how your contracts read to stay in compliance with the insurance companies.
Why not have practice policies to collect on auto accidents and certain types of litigation up front? More and more practices are adopting this method instead of filing a lien and waiting years to receive reimbursement.
Though time consuming, by verifying benefits your practice has the potential to save time and money. You are prepared and able to address the finances with the patient prior to the office visit or procedure. It allows for easier collection of money due to the practice. Collection at the time of service will decrease your accounts receivable simply by not adding to it.
###
Questions, comments?
If you have questions or comments about this article please contact us. Comments that provide additional related information may be added here by our Editors.
Latest articles: (any category)
A Step by Step Guide to Medical Billing
August 20th, 2019 - Christine Taxin
The next 4 weeks we will be providing you with a step by step guide to why medical billing is now part of our Dental future. Dental surgery is performed to treat various conditions of the teeth, jaws, and gums. Surgical procedures that dentists perform include dental implants, treatment for temporomandibular ...
Are You Aware of Medicare Advantage Plans Timely Filing Rules?
August 20th, 2019 - Aimee Wilcox
The Medicare Fee for Service (FFS) program (Traditional or Original Medicare) has a timely filing requirement; a clean claim for services rendered must be received within one year of the date of service or risk payment denial. As any company who has billed Medicare services can attest, the one-year timely filing ...
Understanding Payment Indicators
August 19th, 2019 - Chris Woolstenhulme, QCC, CMCS, CPC, CMRS
Understanding how payment works with Medicare payment indicators and the impact a modifier has on payment is vital to pricing. Even if you are not billing Medicare, most carriers follow Medicare's policies for participating and non-participating rules.  Here is an article from Regence on their policy statement, describing the rules ...
Medical ID Theft
August 16th, 2019 - Namas
Medical ID Theft "So, do you guys think you can do something with that?" John asked angrily at our first meeting with him in August 2017 as he slammed a stack of medical bills, EOBs and collection letters - three inches high - down in front of my partner and I. ...
Healthcare Common Procedure Coding System (HCPCS)
August 13th, 2019 - Chris Woolstenhulme, QCC, CMCS, CPC, CMRS
There are three main code sets and Healthcare Common Procedure Coding System (HCPCS), is the third most common code set used. They are often called Level II codes and are used to report non-physician products supplies and procedures not found in CPT, such as ambulance services, DME, drugs, orthotics, supplies, ...
Q/A: I Billed 2 Units of L3020 and Claim was Denied. Why?
August 13th, 2019 - Brandy Brimhall, CPC, CMCO, CCCPC, CPCO, CPMA
Question: We billed 2 units of L3020 but were denied for not using the right modifiers. What should we do? Answer: Rather than submitting two units of the L3020 to indicate that the patient one orthotic for each foot, you would need to use modifiers identifying left foot and right foot. Appropriate coding ...
Will Medicare Change Their Rules Regarding Coverage of Services Provided by a Chiropractor?
August 13th, 2019 - Wyn Staheli, Director of Research
Two separate pieces of legislation introduced in the House of Representatives (H.R. 2883 and H.R. 3654) have the potential to change some of Medicare's policies regarding doctors of chiropractic. Find out what these two bills are all about and how they could affect Medicare policies.