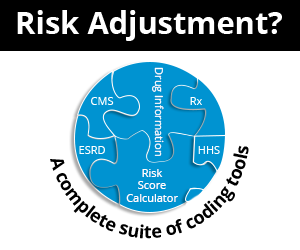 Interventional Radiology - Articles
Medical ID Theft
August 16th, 2019 - Namas
Medical ID Theft "So, do you guys think you can do something with that?" John asked angrily at our first meeting with him in August 2017 as he slammed a stack of medical bills, EOBs and collection letters - three inches high - down in front of my partner and I. ...
5 Ways to Minimize HIPAA Liabilities
July 12th, 2019 - BC Advantage
Last year was historic for HIPAA enforcement. The HHS Office of Civil Rights collected a record $23.5 million in settlements and judgments against providers guilty of HIPAA violations. To avoid becoming part of that unwanted statistic, it's important to pay extra close attention to five key areas of HIPAA vulnerability. Take ...
Spinal Cord Stimulator Used for Chronic Pain
April 1st, 2019 - Chris Woolstenhulme, QCC, CMCS, CPC, CMRS
Chronic pain is a condition that can be diagnosed on its own or diagnosed as a part of another condition. When coding chronic pain, there is no time frame defining when pain becomes chronic pain; the provider's documentation should be used to guide the use of these codes. ICD-10-CM Diagnosis Codes ...
Article categories