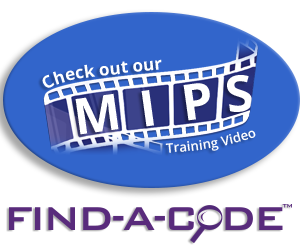 Radiology - Articles
Preventative Services: Ultrasound Screening for Abdominal Aortic Aneurysm (AAA)
January 11th, 2018 - Find-A-Code
The following information from the Medicare Learning Network provides guidance on Ultrasound Screening for Abdominal Aortic Aneurysm (AAA)
Medical necessity for a diagnostic mammography
January 4th, 2018 - Find-A-Code
According to LCD L36342, a diagnostic mammography is a radiologic procedure furnished to a man or woman with signs and symptoms of breast disease, personal history of breast cancer, or a personal history of biopsy-proven benign breast disease, and includes a physician's interpretation of the results of the procedure. Diagnostic mammogram(s) are allowed ...
Radiology
April 21st, 2017 - Chris Woolstenhulme, CPC, CMRS
All radiology services require proper orders, identifying the diagnosis for which the imaging is being ordered. "Rule out" or "Possible" won't work for reimbursement purposes because professional services cannot code unconfirmed diagnoses. As such, for those types of services, include the symptom(s) as the diagnosis for which you are seeking ...
Article categories