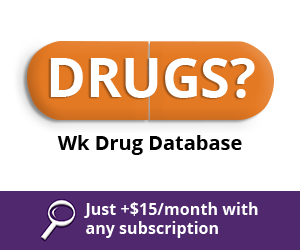 Pulmonology - Articles
Using Pulmonary Stress Tests
April 9th, 2018 - Find-A-Code
As per Palmetto GBA LCD L33444, exercise testing is done to evaluate functional capacity and to assess the severity and type of impairment of existing as well as undiagnosed conditions. The pulmonary stress test will be considered medically necessary for these conditions:INDICATIONS:Evaluation of exercise tolerance• Determination of functional impairment or capacity • ...
Documentation and Orders for Respiratory Assistive Device
March 8th, 2018 - Medicare Learning Network
The Medicare Learning Network provides guidance on required documentation for a respiratory assistive device and ordering guidelines.
Important CDI and Coding Updates
February 1st, 2018 - Richard Pinson, MD, FACP, CCS, and Cynthia Tang, RHIA, CCS
COPD and Pneumonia The requirement for code J44.0 (chronic obstructive pulmonary disease with acute lower respiratory infection) to be coded first when a patient has pneumonia and COPD has been eliminated as of October 1. The 2018 version of ICD-10-CM replaced the "use additional code" with "code also." According...
Sleep Apnea Terminology
January 3rd, 2018 - Find-A-Code
Apnea-Hypopnea Index (AHI): The average number of episodes of apnea and hypopnea per hour of sleep without the use of a positive airway pressure device. Respiratory effort related arousals (RERAs) are not included in the calculation of the AHI. Sleep time can only be measured in a Type I or (facility based polysomnogram) Type II sleep study. BiPAP: Bilevel positive airway ...
Coding for pulmonary services
July 29th, 2016 - Codapedia
This is an overview of billing for services provided by Pulmonologists. Medicare recognizes Pulmonary Disease as a specialty. The resources section of this article contains the E/M Frequency data from CMS for the latest year available, and the fifty most commonly billed CPT® codes. What are the most common...
Article categories