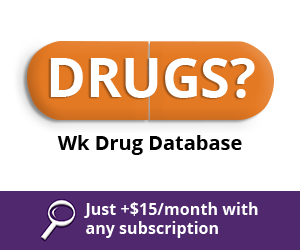 Internal Medicine - Articles
How to Properly Report Monitoring Patients Taking Blood-thinning Medications
June 18th, 2019 - Wyn Staheli, Director of Research
Codes 93792 and 93792, which were added effective January 1, 2019, have specific guidelines that need to be followed. This article provides some guidance and tips on properly reporting these services.
Home Oxygen Therapy -- CMN for Oxygen
June 14th, 2018 - Raquel Shumway
The Certificate of Medical Necessity (CMN) for Oxygen is a required form that helps to document the medical necessity for oxygen therapy. It also documents other coverage criteria for the oxygen use. For payment on a home oxygen claim, the information in the supplier's records or the patient's medical record must be substantiated with the information in the CMN.
Article categories