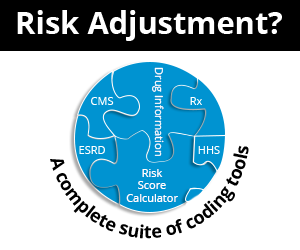 Podiatry - Articles
CMS Proposed New E/M Codes for Podiatry
July 16th, 2018 - Chris Woolstenhulme, QCC, CMCS, CPC, CMRS
According to CMS changes are coming for E/M codes.  A recent proposal from CMS stated: "The E/M visit code set is outdated and needs to be revised and revalued." Since podiatry tends to furnish a lower level of E/M visits, CMS is proposing new G-codes to report E/M office/outpatient visits. The proposed ...
Q/A: Coding for Lesion Removal and Repair
June 5th, 2018 - Chris Woolstenhulme QCC, CMCS, CPC, CMRS
The CPT book does not indicate repairs, measuring .5 cm and less, during lesion removal. Does this mean that...
CMS Changes Definitions for Therapeutic Shoe Inserts
February 1st, 2018 - Wyn Staheli, Director of Research
CMS recently revised their definitions for custom fabricated and therapeutic inserts in order to meet current technology standards. Healthcare providers need to be sure to review the revisions in order to appropriately bill Medicare for inserts. For example, for custom fabricated, molded-to-patient, they have added the following: iii. For inserts used with ...
Q/A: Physical Exam for Military (Specifically Feet)
November 8th, 2017 - Codepedia
Q: We had a patient come to our podiatry clinic to get a physical for her feet to qualify for ROTC activities. They came back clear of any deformities, defects, etc. Our scribes listed this visit diagnosis as Z00.00 (Encounter for general adult medical examination without abnormal findings) which seems correct ...
Modifiers: Reporting Wound Dressings
April 26th, 2017 - Chris Woolstenhulme, CPC, CMRS
When reporting dressings for wounds, it is important to indicate if the dressing is the primary or secondary dressing as well the number of wounds the dressing will be used for. Primary Dressing: May be therapeutic or protective coverings applied to wounds either on the skin or caused by an opening ...
Article categories