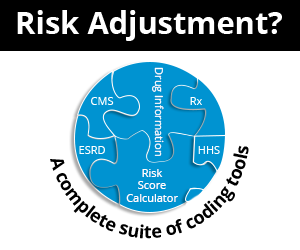 Skilled Nursing - Articles
Q/A: Coding for Lesion Removal and Repair
June 5th, 2018 - Chris Woolstenhulme QCC, CMCS, CPC, CMRS
The CPT book does not indicate repairs, measuring .5 cm and less, during lesion removal. Does this mean that...
Documentation for Skilled Nursing Facilities
March 8th, 2018 - Medicare Learning Network
The Medicare Learning Network provides guidance on required documentation for Skilled Nursing Facilities (SNF).
Billing Negative Pressure Wound Therapy (NPWT) (disposable device)
January 4th, 2018 - Find-A-Code
Per CMS: Disposable NPWT services are billed using the following Current Procedural Terminology® (CPT®) codes: 97607 - Negative pressure wound therapy, (e.g., vacuum assisted drainage collection), utilizing disposable, non-durable medical equipment including provision of exudate management collection system, topical application(s), wound assessment, and instructions for ongoing care, per session; total wound(s) surface area less than or ...
Special Skilled Nursing Facility (SNF) Billing Exceptions for Laboratory Tests PUB-100 40.4
January 4th, 2018 - Find-A-Code
When a SNF furnishes laboratory services directly, it must have a Clinical Laboratory Improvement Act (CLIA) number or a CLIA certificate of waiver, and the laboratory itself must be in the portion of the facility so certified. Normally the A/B MAC (A) makes payment under Part B for clinical laboratory ...
Elderly Abuse Discovered by the OIG - Early Alert
August 29th, 2017 - Chris Woolstenhulme, CPC, CMRS
The OIG sent out an early alert in an effort to create awareness to potential abuse or neglect of Medicare Beneficiaries in skilled nursing facilities. The OIG identified 134 Medicare beneficiaries whose injuries may have been the result of potential abuse or neglect. The beneficiaries reported were treated at the ...
Increased Medicare payment rates for FY 2018!
August 4th, 2017 - Chris Woolstenhulme, CPC, CMRS
We can look forward to a few prospective payments for Skilled Nursing Facilities, Hospice and Inpatient Rehab; CMS released their final rule and reported on key highlights of the new FY 2018 Medicare payment rules. CMS States, "The 2018 Skilled Nursing Facility (SNF) Prospective Payment System Final Rule increases Medicare payment rates ...
Article categories